Candess' passion is helping people.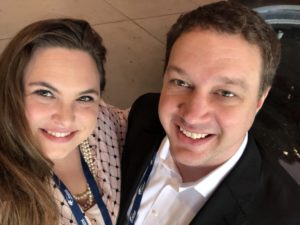 Like all mothers, Candess Zona-Mendola wears many hats.  Candess is the Senior Trial Paralegal at The Lange Law Firm.  With almost 2 decades of paralegal experience, she has worked on many different types of litigation.  Candess began her career helping people in family law, civil rights, and employment cases. She went on to work on national mass tort cases, with a particular emphasis on helping women who have been harmed by defective medical products and pharmaceuticals.  Candess has worked on trial teams from the West Coast to the South to MidWest, in both state and federal courts.  She has been invited to speak at national seminars on the behind the scenes work that goes into taking massive bellwether cases to trial in federal court. Candess is the author of The Indispensable Paralegal – Your Guide to Getting It All Done, a paralegal guidebook published by the esteemed Trial Guides. Candess has been featured on several paralegal media sites and podcasts, including The Paralegal Voice through the Legal Talk Network, and NALA's webinar series. With her food safety background, she has also been featured in other media outlets, including: Food Safety Magazine, Forbes, Reader's Digest, Bustle, OutbreakNewsToday, New Food Economy, and others.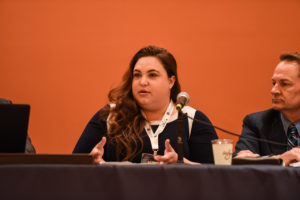 Candess became a paralegal in order to help people.  When Candess learned that millions of Americans each year were becoming sick from food contaminated with pathogens, she wanted to do something about it. Ever the problem solver, Candess began by finding ways to get more helpful information about food safety concerns and solutions to families (especially other mothers) in a timely fashion.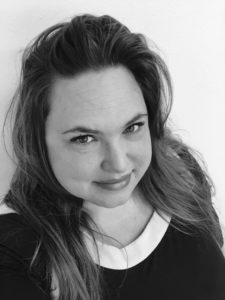 MakeFoodSafe.com is Candess' third food safety blog. Her food safety blogs have won multiple awards and been recognized as a: Top 30 Food Safety Blog; Top Mommy Approved Blog; Top 10 Blog Posts by Texas Bar Today; and the Blogger Recognition Award.
From intake to trial, Candess ensures everyone gets what they need when they need it, even the most challenging matters.
Candess works closely with Jory and the food safety team to develop and cultivate the firm's food safety cases.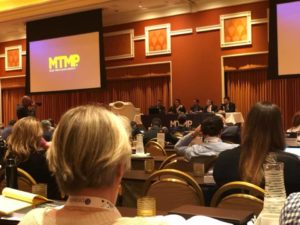 To Candess, clients are family. She is never too busy to take time to explain a complicated issue, answer a question, or give a supportive ear. For our clients who have never found themselves in a legal proceeding before, Candess makes it a point to help them understand the process. The phrase, "no question is a silly question" is routine in her vocabulary.
A mother of two, Candess Zona-Mendola lives in a suburb of Houston with her husband, Tim.  When she is not saving the world one deadline at a time, Candess can be found channeling her inner chef or with coffee and a book.
*Candess Zona-Mendola is a Senior Trial Paralegal, not a lawyer.