Candess' passion is helping people.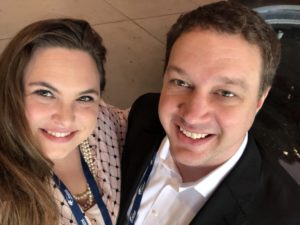 Like all mothers, Candess Zona Mendola wears many hats.  Candess is the Senior Trial Paralegal at The Lange Law Firm.  With over 2 decades of paralegal experience, she has worked on many different types of litigation.  Candess began her career helping people in family law, civil rights, and employment cases. She went on to work on national mass tort cases, with a particular emphasis on helping women who have been harmed by defective medical products and pharmaceuticals.  Candess has worked on trial teams from the West Coast to the South to MidWest, in both state and federal courts.  She has been invited to speak at national seminars on the behind the scenes work that goes into taking massive bellwether cases to trial in federal court. Candess is the author of The Indispensable Paralegal – Your Guide to Getting It All Done, a paralegal guidebook published by the esteemed Trial Guides. Candess has been featured on several paralegal media sites and podcasts, including The Paralegal Voice through the Legal Talk Network, and NALA's webinar series. With her food safety background, she has also been featured in other media outlets, including: Trial Magazine, @Law, Food Safety Magazine, Paralegal Connect, Forbes, Reader's Digest, Bustle, Professional Woman's Magazine, OutbreakNewsToday, New Food Economy, and others.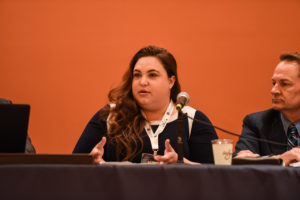 Candess became a paralegal in order to help people.  When Candess learned that millions of Americans each year were becoming sick from food contaminated with pathogens, she wanted to do something about it. Ever the problem solver, Candess began by finding ways to get more helpful information about food safety concerns and solutions to families (especially other mothers) in a timely fashion.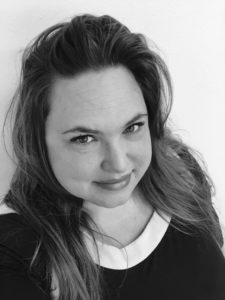 MakeFoodSafe.com is Candess' third food safety blog. Her food safety blogs have won multiple awards and been recognized as a: Top 30 Food Safety Blog; Top Mommy Approved Blog; Top 10 Blog Posts by Texas Bar Today; and the Blogger Recognition Award.
From intake to trial, Candess ensures everyone gets what they need when they need it, even the most challenging matters.
Candess works closely with Jory and the food safety team to develop and cultivate the firm's food safety cases.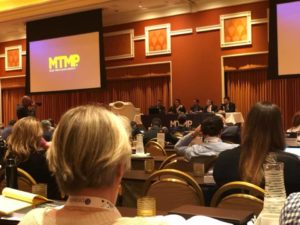 To Candess, clients are family. She is never too busy to take time to explain a complicated issue, answer a question, or give a supportive ear. For our clients who have never found themselves in a legal proceeding before, Candess makes it a point to help them understand the process. The phrase, "no question is a silly question" is routine in her vocabulary.
A mother of two, Candess Zona Mendola lives in a suburb of Houston with her husband, Tim.  When she is not saving the world one deadline at a time, Candess spends her time volunteering in youth programs, including as Scoutmaster of a Boy Scout Troop.
Past Speaking Engagements
MTMP 2018, Nuts and Bolts of Bellwether Trials
NALA 2018 – Discovery, Meet Paralegal
Houston Paralegal Association September 2019 – Becoming an Indispensable Paralegal
The Paralegal Voice, "Becoming "The Indispensable Paralegal"
AAJ 2020 Winter Convention – Teamwork in the Legal Field
Trial Guides 2020, Managing Remote Work in a Law Firm
Trial Guides 2020, Working Remotely as a Paralegal
One Legal's Legal Up 2020 – Effective Communication
NALA Annual Conference 2020 – Skills of an Indispensable Paralegal
NALA Annual Conference 2020 – How to Write Like a Human
AAJ Webinar Series 2020- Best Practices for Paralegals and Support Staff During COVID 19 Webinar
MTMP Paralegal College, May 2020 – Tools and Skills for the Mass Tort Paralegal
MTMP Paralegal College, February 2021 – Preparing Your Case for Trial
Minnesota Association for Justice, March 2021 – Discovery in PI Cases: Being a Paralegal/ Forensic Journalist
MTMP 2021, Virtual Vegas – All Aboard the Yellow Submarine: Discovery Deep Dive
MTMP Paralegal College – Advanced Excel Skills for MTMP, May 2021
Minnesota Public Defenders' Office: Essentials of Trial Prep, July 2021
Minnesota Public Defenders' Office: The Empowered Paralegal, July 2021
Ohio Association for Justice: Up You're A-Game: Tips & Tricks Even for Seasoned Paralegals, September 2021
MTMP Paralegal College – Systems to Avoid Burnout, January 25, 2022
Trial Guides: Overview of PI Law for Paralegals, March 25, 2022
Trial Guides: A Paralegal's Role in Discovery, April 27, 2022
Trial Guides: Trial Prep for Paralegals, May 25, 2022
Trial Guides: The Role of a Trial Paralegal, July 27, 2022
MTMP Paralegal College – Technology & The Paralegal, July 28, 2022
Trial Guides: Paralegals and Technology, August 9, 2022
Trial Guides: Deposition Preparation for Paralegals, October 20, 2022
Trial Guides: Medical Records Ordering for Paralegals, November 16, 2022
Trial Guides: Legal Writing for Paralegals, February 2, 2023
Trial Guides: Ethics for Paralegals, March 2, 2023
*Candess Zona Mendola is a Senior Trial Paralegal, not a lawyer.