Salmonella Lawyer
Can A Salmonella Lawyer Help?
Yes.  A Salmonella Lawyer can help you get compensation for medical bills, lost wages, and the harm caused by your Salmonella infection.  Salmonella bacteria is one of the most common causes of food poisoning in the U.S. The Centers for Disease Control and Prevention (CDC) has reported that each year an estimated 1.2 million cases of illness are due to salmonella. Around 23,000 people must be hospitalized and  450 people lose their lives. If you or a loved one has suffered due to salmonella food poisoning then you're in need of a qualified Salmonella Lawyer who will advocate on your behalf. Contact our experienced Salmonella Lawyers at The Lange Law Firm, PLLC for a free consultation today.
Salmonella Lawyer Answers FAQs on Salmonella Onions Outbreak
Why Our Salmonella Lawyer?
We know what we are doing. Our Salmonella Lawyer has significant experience handling Salmonella cases.  We have won millions of dollars for our clients in food poisoning cases.
We believe that when companies sell food for a profit, that food should be safe to eat.
We care about our clients. Our clients feel like family to us.
We have a nationwide food safety practice and have helped clients across the nation.
What is Salmonella?
Salmonella is a bacteria often found in contaminated food or water, that if consumed causes the illness salmonellosis. The bacteria lives in the intestinal tracts of humans, birds and animals then transfers to food by way of feces.
How Does Salmonella Cause Food Poisoning?
Most salmonellosis cases in humans are caused by consuming food or drinking water that has been contaminated by feces carrying the bacteria. Foods and drinks commonly known to cause salmonella poisoning include eggs, raw fruits and vegetables, unpasteurized dairy products or juice, and raw or undercooked poultry or meat.
Salmonella Symptoms
Fever, stomach cramps, severe headaches, diarrhea (sometimes blood-tinged) and vomiting will typically occur within 12-72 hours and last anywhere from four to seven days.
How Is Salmonella Spread?
The spread of salmonella can occur locally, regionally, or nationwide. The bacteria contaminates food or water when animal poop comes into contact with it. There are many ways this could happen, one example is if animal poop polluted the water used to irrigate a field then it would be possible for the water to then poison the food. Raw meat may carry Salmonella if there was fecal matter on the animal before it was slaughtered. Eggs are also high risk if they came from an infected bird.
Once contaminated food is in your fridge, it can cross-contaminate other foods as well. For example, if the juice from raw meat begins dripping onto food below it or leaking into the food next to it.
Unhygienic food practices and/or use of dirty equipment while processing, during distribution, or the preparation of food can also contribute to the spread of the bacteria and possibly even cause an outbreak. Simply not washing hands while handling food that won't be cooked can cause someone to contract salmonella. If a person cracked some eggs for an omelette, got yolk on their hands, but didn't wash them, then sprinkled cheese on top, then that omelette is now contaminated.
Though it happens less often than food transmission, salmonella is contagious and can be transferred person to person. This could happen by direct contact (kissing and sexual acts that could expose you to fecal bacteria) or indirect contact (sharing utensils, drinks, or lip balm).
Typical Defendants in Salmonella Lawsuits
Typical defendants can include a restaurant if the contaminated food was consumed there, a supermarket if the tainted item was bought there, or the host of the gathering where the infected food was provided, and the manufacturer of the food. If the contaminated food was sold to you, then it would be considered a defective product and the defendant would be pursued under the strict-liability defective product theory. A common law negligence claim would be used against the defendants that did not sell the food to you.
What You Need to Know About the Onion Salmonella Outbreak
          United States
396 Americans have contracted Salmonella infections in the Onion Salmonella Outbreak.  59 Americans have been hospitalized.  CDC advises the public to not not eat, serve, or sell any onions from Thomson International Inc. or products made with these onions. Onion types include red, white, yellow, and sweet varieties.
The Onion Salmonella Outbreak is growing.  People have been affected in 34 states.  Current state case counts are: Alaska (6), Arizona (14), California (49), Colorado (10), Florida (3), Idaho (5), Illinois (10), Indiana (2), Iowa (15), Kansas (1), Kentucky (1), Maine (4), Maryland (1), Michigan (23), Minnesota (10), Missouri (6), Montana (33), Nebraska (5), Nevada (5), New York (4), North Carolina (3), North Dakota (5), Ohio (7), Oregon (71), Pennsylvania (2), South Carolina (1), South Dakota (11), Tennessee (5), Texas (1), Utah (61), Virginia (4), Washington (2), Wisconsin (5), Wyoming (11).
          Canada
114 Canadians have contracted Salmonella infections in the Onion Salmonella Outbreak.  16 Canadians have been hospitalized. 5 Canadian provinces have been affected in the most recent Salmonella case count: British Columbia (43), Alberta (55), Manitoba (13), Ontario (2), and Prince Edward Island (1).
The Public Health Agency of Canada urges individuals in British Columbia, Alberta, Saskatchewan, Manitoba, and Ontario are advised to not eat any red onions imported to Canada from the U.S., including any food products that contain raw red onions imported from U.S.
Recent Salmonella Outbreaks and Recalls
How Do I Report an Illness?
If your doctor hasn't already, then you should notify your local health department. Contact information for your local health department by state can be found here. Your illness should be reported within one week of it developing and the form to fill out is available in paper form by calling your local health department. If none of these options are feasible or in case of an emergency, you may report your food poisoning illness directly to the state office.
How Do I Know if I Have a Salmonella Food Poisoning Claim?
After seeing a doctor and getting confirmation that you have contracted salmonella, often that is enough in and of itself to have a claim. Under the law food is a product, so contaminated food would be considered a defective product. There are food safety laws in place that require the food processor or manufacturer, as well as the restaurant or retailer to exercise reasonable care when handling food that's for sale.
Well, what if they broke those rules or chose not to follow them? Their negligence significantly increases the likelihood of you having a case, allowing you the right to hold them liable by filing a defective product liability claim against them. The strength of your case will also depend on how ill you were. If you were hospitalized or suffered any permanent damage then you would have a very strong claim. Contact a salmonella lawyer today to explore your legal options during a free consultation.
Legal Rights of Salmonella Infection Victims from a Salmonella Lawyer
You have the right to sue a business, whether it be a food distributor, grocery store, or restaurant, if they are the cause of your salmonella poisoning. Under the legal theories of negligence, strict products liability, and breach of warranty you may be within your rights to seek compensation.
Negligence
A company in the business of selling food has a duty to exercise reasonable care. A restaurant or manufacturer has a duty to produce and/or serve safe products (food) for the consumers in order to avoid potential harm. For example, if a restaurant is in breach of that duty by way of unsafe food practices, in the manner of storing food in unsanitary conditions or failing to keep the kitchen clean thus causing you injury, then there may be enough elements present for a negligence claim.
What can be difficult in these cases is that it must be proved that the unsafe food you were served or bought was the direct cause of your salmonella infection. This can be especially difficult to prove if you had eaten any other food that same day. Seeking medical care immediately after becoming ill can help with identifying the source. The degree of your salmonella infection may also determine whether or not a negligence claim is worth pursuing.
Strict Products Liability
Under this theory, a business can be liable for selling contaminated food. In this type of case, it must be proven that the food served or purchased was both infected and unreasonably dangerous as well as the cause of illness. The way this theory differs from negligence is mainly that there is no requirement to show a lack of reasonable care. The companies that can be held liable may include all involved in the chain of distribution such as the manufacturer, wholesaler, distributor, and retailer.
Breach of Warranty
There are implied warranties that a product sold will meet the consumer's expectations. In a contaminated food case, the infected buyer can claim that the product did not meet their ordinary expectation of safe food. An implied warranty can apply to all involved throughout the chain of distribution as well.
Under the statute of limitations in Texas, you have the right to file a personal injury lawsuit within two years of the incident.
What To Do if You Think You Have a Case
Focus on your recovery and when you are able to, create a written record of the days before you contracted salmonella poisoning. Include the following information:
What you ate
When you ate it
Where you ate it
How it was prepared
Your doctor may have already reported your salmonellosis to the local health department, but if not then you may notify them and also find out if there have been any other recent salmonella poisonings reported.
Also speak to an experienced Salmonella lawyer immediately so that you are aware of your rights and so they may be protected. A qualified Salmonella lawyer will also help by investigating the facts surrounding your case and the preserving of evidence.
How Do You Find the Source of Salmonella Food Poisoning?
Finding and proving the source of your salmonella food poisoning is extremely important to your claim, but can be difficult if yours is an individual case and not part of an outbreak. This is because it can take anywhere from 6 to 48 hours for symptoms of salmonellosis to appear. Seeking medical care immediately can help as there is testing that can be done to confirm that you do have salmonella poisoning. If you have leftover food, preserve it, as it can be tested as well to see if your illness came from that product. Your memory in regards to what, where, and when you ate in the days leading up to your illness as well as an attorney conducting a thorough investigation can also play a huge role in pinpointing the contaminated food.
Once you or your doctor notify the local heath department, an investigation will likely be conducted and they are able to test the food, if available, at a molecular level in order to discover the genetic strain you have been infected with.
If there are numerous reports of other people becoming ill, then it may be an outbreak. In this instance, a traceback investigation will be conducted by health officials to find the common point between each case.
Contact a Skilled Salmonella Lawyer Today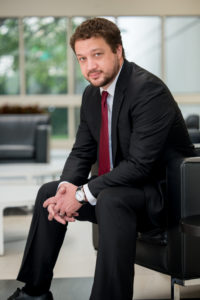 Have you or a loved one suffered from salmonella poisoning after falling prey to unsafe food practices? If so, our experienced Salmonella lawyer at The Lange Law Firm, PLLC is eager to help. Speak to a Salmonella lawyer today and receive a free case evaluation to see you have a salmonella lawsuit.