Nancy Saucedo-Jaimes
Caring and compassionate are the two best words to describe Nancy. As a bilingual English and Spanish speaker, Nancy Saucedo-Jaimes is able to help all of our clients who speak both languages. These, partnered with her helpful nature, allow our clients feel cared for and heard when they are talking and working with Nancy. Nancy's superpower is making people know that she is there for them. This is something she lives in life and brings to her practice.
She has been a paralegal for over 8 years. Educated at the Center for Advanced Legal Studies, Nancy holds a degree in Paralegal Studies. Throughout her time as a paralegal, Nancy has primarily worked in personal injury law firms, both in the prelitigation and litigation departments. She has worked in several different types of personal injury firms from those specializing in asbestos litigation, vehicle injuries, slip and fall, and most recently as a Litigation Paralegal working on contaminated food and water litigation. Nancy also has experience in working on particularly difficult cases that have gone to trial.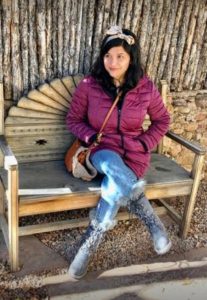 When Nancy isn't caring for her clients, she is running after her beloved dogs or seeking her next great adventure. An avid traveler and lover of the outdoors, Nancy enjoys taking time to be present in the little moments in life.
*Nancy is a Non-Lawyer