Cronobacter Lawyer
Our Cronobacter lawyer can get you the compensation you deserve. If you or a loved one has suffered from contracting Cronobacter, contact us. Discuss your case and find out your rights by speaking to our qualified Cronobacter lawyer at The Lange Law Firm, PLLC  today.
Our Cronobacter Lawyer Can Help You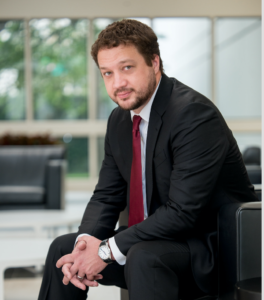 We know what we are doing. Our Cronobacter lawyer has significant experience handling Cronobacter cases.  We have won millions of dollars for our clients.
Our team of dedicated food poisoning lawyers are committed to getting clients the help they need, so that they can rebuild their lives.
We believe that when companies sell food for a profit, that food should be safe to eat.
We are warm. Our Cronobacter lawyer at The Lange Law Firm, PLLC care about our clients. Our clients feel like family to us.
What is Cronobacter?
Cronobacter , which used to be called Enterobacter sakazakii , is a germ that can live in very dry places.  Cronobacter infections are often very serious for babies; they can die. Cronobacter infection can also be very serious for older people and people whose bodies have trouble fighting germs, like people with HIV, organ transplants, or cancer
How Does it Cause Illness?
Cronobacter germs can cause a dangerous blood infection (sepsis) or make the linings surrounding the brain and spinal cord swell (meningitis). Infants 2 months of age and younger are most likely to develop meningitis if they get sick from Cronobacter.
Cronobacter and Infants
Cronobacter infections are rare, but they can be deadly in newborns. Infections in infants usually occur in the first days or weeks of life. About four to six cases are reported to CDC every year, but this figure may not reflect the true number of illnesses because most hospitals and laboratories are not required to report Cronobacter infections to health departments.
In rare but severe cases, a sick individual can develop necrotizing enterocolitis, a condition in which a section of the bowel dies.
Symptoms
They can include:
fever
poor feeding
excessive crying
very low energy (lethargy)
How is it spread?
Cronobacter has been found in dry foods, like powdered infant formula, powdered milk, herbal teas, and starches. It has also been found in sewer water.
Typical Defendants in Lawsuits? 
Anyone involved in the chain of distribution of the product can be liable for any damages. This includes the processing company or manufacturer, the supplier or distributor, and the retailer (such as a restaurant or grocery store). 
Recent Outbreaks /Recalls
| | | | |
| --- | --- | --- | --- |
| Date | Brand Name | Product Description | Number of ppl Affected |
| 1998 | Unknown | Powdered Milk Formula | 12 |
| 2001 | | Infant Formula | 10 |
| 2008 | Unknown | Infant Formula | 2 |
How Do I Know if I Have a Cronobacter Claim?
The severity of your illness as well as credible evidence linking your illness to the contaminated product will dictate whether or not you have a claim. If your suffering from Cronobacter was severe then your case may be stronger, especially if you were harmed because food safety was not made a priority.
Speak to an experienced Cronobacter lawyer to learn more about the legal process of obtaining compensation for your illness through a Cronobacter lawsuit.
Legal Rights of Cronobacter Infection Victims
If you have been diagnosed with Cronobacter, negligent food preparation, manufacturing, or serving practices may be to blame for your suffering. A company that breaks safety rules and causes harm needs to be held liable for their negligent actions, not only to account for the damage they have already caused, but to also prevent future illnesses. You have the right to seek compensation from the liable party(ies) for your medical expenses, current and future lost wages, as well as for your pain and suffering. Consult with a Cronobacter attorney to discuss your case and get started on your claim.
What To Do if You Think you Have a Case
Create a thoroughly written record, as soon as possible, of all of the following in the days leading up to your illness: what you ate; when you ate it; where you ate it; and how it was prepared.
If you have already seen your doctor and haven't heard from any health officials yet, then contact them to prompt an investigation. Also inquire as to whether there have been other reports of Cronobacter poisoning in the area. Finally, reach out to an experienced Cronobacter lawyer so they may immediately begin investigating for you to determine the source and preserve evidence for your case.
How Do You Find the Source of an Cronobacter Disease Outbreak?
Health authorities will be notified when multiple infections occur. From there, public officials will investigate to find the source for the outbreak of numerous Cronobacter infections. As part of their investigation, they will locate sick individuals to get an understanding on the size of outbreak, when it may have started, the severity of it, and also to find out possible sources. They will then attempt to find the common culprit through interviews, home visits, or questionnaires. Once a hypothesis has been made, health officials will inspect and conduct biological testing. If it is discovered that the bacteria from a victim's stool sample matches the DNA fingerprint of an unopened package of food then that would be very telling evidence of what the source of the outbreak is.
Contact an Experienced Cronobacter Lawyer
If you or someone you know has been diagnosed with Cronobacter, The Lange Law Firm, PLLC can help you decide what legal action to take. Our Cronobacter lawyer have access to considerable resources to help you recover compensation you are owed for your damages. We have extensive experience in defending the rights of innocent consumers. Call us at (833) 330-3663 or fill out our online contact form for a free, no obligation, case evaluation.