Meet Keeba Smith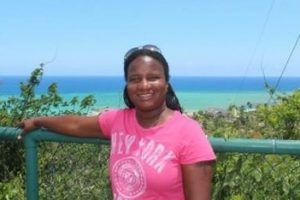 Keeba Smith is the Director of Operations for STEM Discoveries, LLC.  She teaches STEM to local area kids ranging in ages 5-17. She has an Associate's, Bachelor's, and Master's Degree in Elementary Education. She is a certified teacher for the State of Mississippi and has been a freelance writer since 2013. She has a published book available on Amazon, "Trust God! From a Mother's Grief to Affirming Faith: How God Gives Us Twice as Much," which talks about dealing with grief from the death of her child by relying on her faith.
Keeba currently resides in Ellisville, MS with her husband and three children. She loves to travel with her family and see new sights. She loves all things science and educational related.
*Keeba Smith is a Contributing Writer, not a lawyer.