11 People Now Sick with Legionnaires' in Washington Heights, New York. Outbreak Investigations Continue.
Posted in Legionnaire's disease,Outbreaks & Recalls on July 13, 2018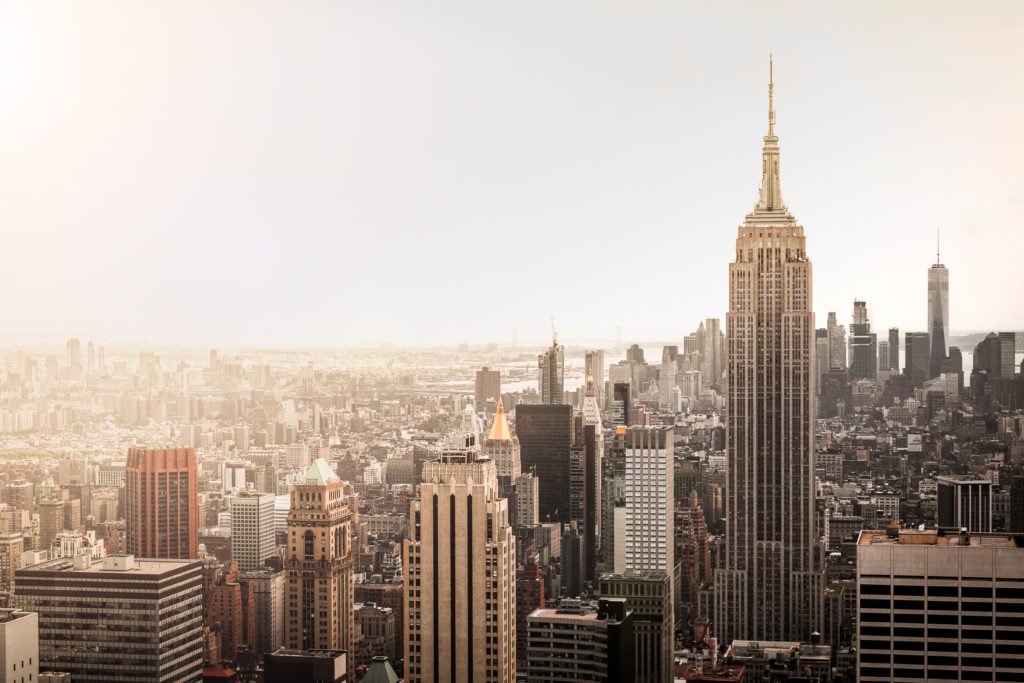 New York City's Washington Heights neighborhood is facing a Legionnaires' outbreak.  Investigators are searching for the source and more information.  So far 11 people in Washington Heights, located in the northern area of Manhattan, have fallen ill with Legionnaires' disease in the past week.  All of the cases have originated in the same 20 block radius of this neighborhood, so this is the starting point.  This is what investigators call a "cluster."  According to the New York City Health Department Press Release Statement, those who are living or working in the area and are experiencing symptoms should seek medical attention with a primary care provider or seek urgent care.
Most cases in urban environments can be traced back to plumbing systems, as these are favorable for the bacteria responsible for the illness to grow. In this outbreak, the local health department has taken sample from 20 cooling towers in the buildings between 145th and 155th streets. Routes of infection include humidifiers, whirlpool spas, cooling towers, hot water tanks, and condensers for large air conditioning systems.  Investigators are testing the water towers in the area where the cluster has been identified to trace back to the source.
Of the 11 reported so far, all but one has been hospitalized and only one has been discharged.  So far there have been no deaths reported.  The ages of those afflicted range from 40 to over 80, though most are above the age of 50.  This disease is a higher risk for those over the age of 50 and increase in severity as the increases.
Message from The Health Department
Health Commissioner Mary Bassett explains the risks that increase with the age and additional risk factors of those potentially infected.  "While most people exposed to Legionella don't get sick, individuals ages 50 and above, especially those who smoke and have chronic lung conditions, are at a higher risk," she explained. The health department believes there are more cases that will be discovered and linked to this outbreak.
Many cases go unreported, as symptoms are similar to pneumonia, an affliction older people are also prone to.  Those experiencing symptoms should seek medical attention and discuss the potential risk of contact in the outbreak area with their health care provider.  In a plea to encourage those potentially infected to seek medical treatment Bassett urges that "This disease is very treatable with antibiotics.  I encourage anyone with symptoms of Legionnaires' disease to seek care early."  The earlier treatment is give, the better the outcome.
The investigation is ongoing and will continue until a source has been identified and the outbreak is resolved.  Manhattan Council member Mark Levine, the representative for the area and Health Committee chairman said, "In the past Legionnaires' outbreaks have lead to fatalities.  We take this very seriously."
Health Commissioner Bassett expressed that testing will continue until the source is discovered.  "When we see a cluster of cases which share a geography and nothing else that we can tell, we worry about cooling towers," she said.  "So, the department has already identified all the cooling towers that are registered with the city in this geography and has, in the course of today, tested all of these cooling towers."
Preliminary results of water samples are expected to be available by the end of the week and final results are expected within 2 weeks.  The team of health inspectors are continuing to search cooling towers to track the source of the Legionnaires' cluster.
Not the First Time
The state of New York has battled Legionnaires' disease for the past few years.  One of the worst outbreaks in the state's history occurred in August 2015 with 133 Bronx residents falling ill and 16 related deaths.  This was a record year for the state of New York.
The following year New York led statistics again with 1,009 of all cases reported to the Center for Disease Control and Prevention (CDC) in the United States with New York City recording 441 of those.
This trend continued in 2017 with an average of 19 new cases each week reported to the CDC.  In one week alone, 27 new cases came from New York City.  In these cases, an outbreak was not fully investigated so linked cases were not actually determined.
And now 2018 does not seem any more promising.  This outbreak is small for now, but it is also early and additional investigation will need to take place.
Legionnaires' Disease
Legionnaires' disease is caused by the bacteria, Legionella.  The funny name of Legionnaires'' has an interesting story.  Origins of the Legionnaires' disease date back to an outbreak at a Philadelphia American Legion convention in 1976 where many people in attendance became sickened with pneumonia.  So many people sickened at the same time in such proximity got scientists thinking there must be a common cause.  Scientists traced the illness back to a bacterium they had not seen before.  They named the bacterium Legionella in honor of those at the American Legion convention.
Each year about 6,100 cases of Legionella infection.  Between 200 and 400 of those cases occur in New York City each year.  Due to under-diagnosis the true estimate could be much higher.  Oftentimes physician treat patients for pneumonia without testing for the specific cause of the illness.  Without this information, pneumonia cases are not included in outbreak statistics.  While treatment for pneumonia will often treat Legionnaires' disease, the epidemiological information stalls at that point.
Especially in the early stages of outbreak investigation, it is very important for a geographical area to be discovered.  The earlier this information is traced and made available, the faster the information can be published and spread mitigated.  Considering about 1 in 10 people sickened with Legionnaires' disease will die, the faster this happens, the better.
Legionnaires' is contracted by breathing in small droplets of water in the air containing the harmful bacteria Legionella.  Fortunately, this illness is not spread from person to person.  Legionella can be naturally occurring in lakes, streams, and other fresh water environments.  It is when the bacteria grow and spreads in human-made building water systems that outbreaks can occur.
Symptoms include fever, chills, muscle aches, headaches, and coughing.  Adults living or working in an area where Legionnaires' disease is present should seek medical attention if they experience any symptoms.
Legionnaires' lawyer Jory Lange is one of the nation's leading food poisoning and water contamination lawyers. Mr. Lange has helped families from the Mid-Atlantic to the Midwest, from Florida to California, and in states across the nation.
If you or someone in your family tested positive for Legionnaires' disease and you would like to know more about your legal rights, call (833) 330-3663 to get answers now.
By: Heather Van Tassell, Contributing Writer (Non-Lawyer)