12 Ill & 1 Dead with Legionnaires' in Hampton, NH
Posted in Legionella,Legionnaire's disease,Outbreaks & Recalls on August 31, 2018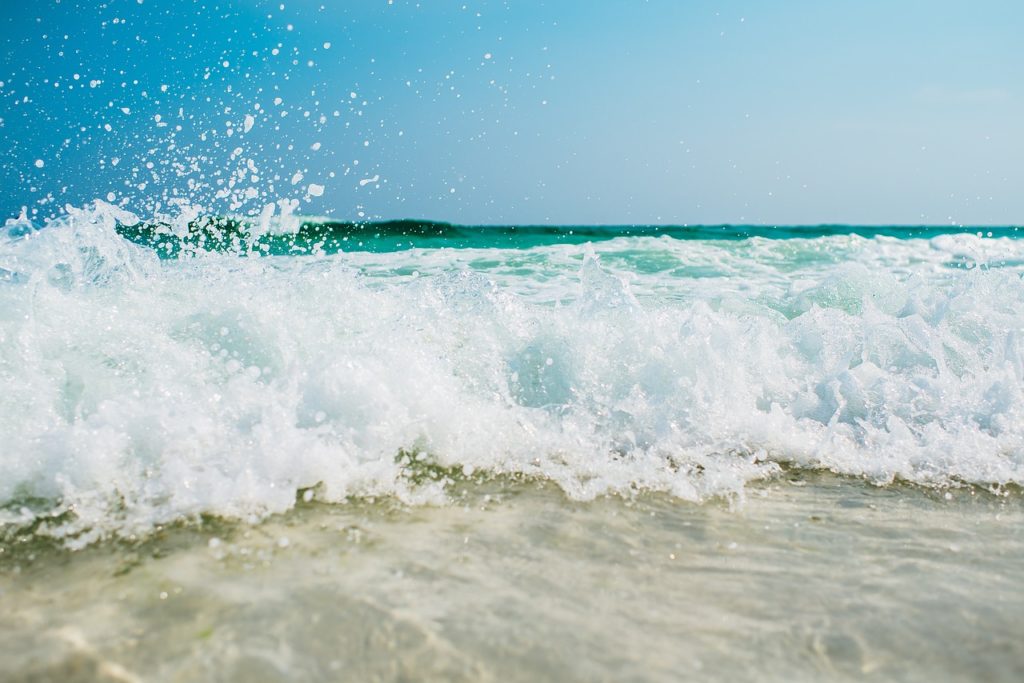 New Hampshire health officials have officially identified a dozen individuals who have been positively diagnosed to have Legionnaires' disease. Hampton, New Hampshire, has already witnessed one death to this disease, an elderly gentleman who, according to officials, died due to complications of the disease. Here is everything you should know!
What is Legionnaires' Disease?
Legionnaires' disease, or Legionellosis, is a form of pneumonia that is much more severe and, often lethal. Legionnaires' disease is an infection that is caused by Legionella, but most commonly the infection is caused by the specific species, Legionella pneumophila. Studies clearly show that this particular species is the lead cause of 90% of infections.
When Legionnaires' disease first presents itself, it appears remarkably like pneumonia, though it often has additional symptoms that include headaches, chills, high fevers, coughing, aching muscles, and often times diarrhea. Patients diagnosed, or not yet diagnosed but soon to be, commonly end up in intensive care due to the severity of the infection. This disease can cause multiple long-term health issues, impairing one's health for far longer than the actual duration of the disease. For instance, fatigue, neurologic symptoms, and neuromuscular symptoms have been known to last months longer than an infection. There are approximately 10,000 to 18,000 cases of Legionnaires' disease annually in the United States.
As mentioned, Legionnaires' disease is spread by the bacterium, Legionella pneumophila, and this is most often found in contaminated water systems, both those that are potable and non-potable. This disease is far from contagious, as the disease is transmitted by drinking contaminated water or inhaling mists and steams from contaminated places. While the most popular theory explains that Legionnaires' disease is contracted after an organism is aerosolized in water and people drink the Legionella, newer research suggests it can enter through the respiratory system and then directly infect the lungs through "aspiration."
Aspiration occurs when choking occurs. Secretions from the mouth, that contain the Legionella bacteria, can end up sliding past the choking reflexes that normally keep things from entering the breathing tubes. Instead of going down the esophagus towards the stomach like they should, the Legionella saliva ends up going down into the lungs. Measures that prevent aspiration do well at preventing the disease, but these precautions are entirely ineffective when it comes to patients who smoke, already have lung diseases, or are elderly, as they are the most susceptible to gaining the disease in the first place.
What's Happening in New Hampshire?
There are 12 cases of Legionnaires' disease confirmed. One elderly gentleman has already died. Health officials thoroughly expect more cases to be diagnosed in the near future. The current Legionnaires' victims are believed to have first manifested their infections between the early days in June and the middle of August.
Complications of a Legionella infection can become very serious very quickly. As such, the New Hampshire Department of Health and Human Services' Division of Public Health Services is deep in a determined investigation against the outbreak in Hampton, specifically in the area of Ashworth Avenue. The investigators originally focused on two hot tubs within two specific hotels in Hampton, New Hampshire, as the source of the outbreak, though later determined that neither presented a risk to the public. Nevertheless, both the Sands Resort and the Harris Sea Ranch Motel are in hot water, with their hot tubs closed but hotels open. "Because hot tubs are known to amplify this bacteria and known to potentially aerosolize this bacteria into the air, as a precautionary measure, we are working with the owners of these facilities to close them down," Chan said.
Only time will tell if they become closed.
According to Carl Forsman, one of the Legionnaires' victims, he spent six days at the hospital at Worcester Memorial after having been diagnosed with Legionnaires disease. These diagnoses came roughly ten days after Forsman checked out of the Sands Resort hotel in Hampton Beach. Forsman says, "I was a little bit shocked because any previous pneumonias I've had, and as I've said, there have been a few, I never heard that term used." At a youthful age of 83, Forsman explained that he is especially susceptible to pneumonia and other lung infections due to his prescription of medication. Legionnaires', however, took him by surprise. "I called the Chamber of Commerce last weekend," Forsman said, "to tell them that I was available to give them any information I might be able to give them."
According to officials, individuals over 50, current or former smokers, anyone with preexisting lung diseases, and those with weakened immune systems are strongly encouraged to avoid the one-half mile stretch of Ashworth Avenue between Island Path and H. Stree in Hampton due to the high chance of infection. Investigators believe that this form of Legionnaires' is being spread by inhaling aerosol droplets of water already contaminated with Legionella, and not by drinking water. While officials have made it clear that most people exposed to the bacteria don't actually get sick, it can cause severe illness and even death for others who are highly susceptible.
According to Lisa Morris, director of New Hampshire's Division of Public Health Services, "Legionella is a serious infection. We want to make sure the public is aware of the potential risk of this disease so that each person can make a decision for themselves about visiting the area in the best interest of their health."
Conclusion
In a statement made last Thursday, health officials in New Hampshire said, "DPHS and experts from the U.S. Centers for Disease Control and Prevention (CDC) are working diligently to identify a potential source of the bacteria and possible additional cases of Legionnaires disease. The majority of cases stayed or resided in the Ashworth Avenue area between Island Path and M Street but many have had other exposures in the area." Those who are especially susceptible to lung infection should take great care to avoid the infected areas and anyone who is experiencing pneumonia-like symptoms should see their healthcare provider at once.
If you or anyone you know has information about this outbreak, please don't hesitate to contact the New Hampshire Department of Health and Human Services by using their Public Inquiry line: 603-271-9461. Every little bit of information helps the investigation process.
By: Abigail Ryan, Contributing Writer (Non-Lawyer)