2018 Food Recalls: Records We Didn't Want to Break
Posted in Our Blog,Outbreaks & Recalls on December 23, 2018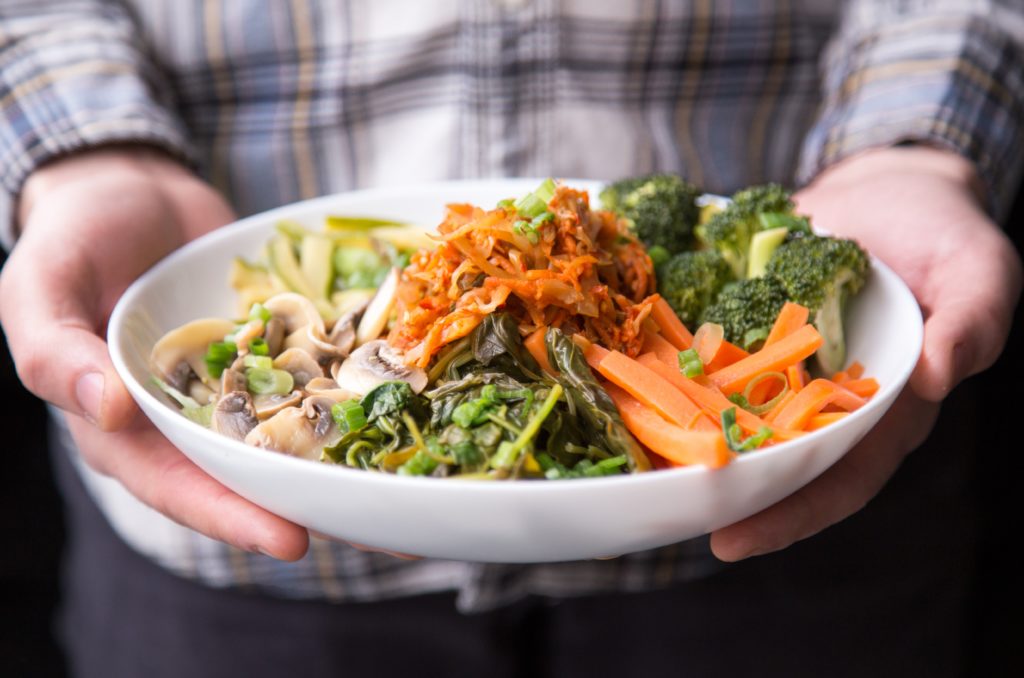 The year 2018 has been a larger than usual year for recalled food products.  In fact, as of December, over 650 Food and Drug Administration (FDA) and United States Department of Agriculture (USDA) recalls have been reported. Let that number sink in for a moment. In less than 365 days there have been 650 food recalls.
The FDA and USDA are regulatory agencies that, in part, monitor food products that pose a risk to health and safety.  These agencies have been busy throughout 2018 with the FDA handling 534 recalls and the USDA handling 122 recalls.  If you are curious what this looks like, it is over 125 million pounds of food.  And this is a low estimate, as over a third of the recalls did not include a weight therefore not counted in this 125 million.
We hear about recalls all the time.  How significant can it be?  Let's just say it is one for the record books.  It has surpassed the 2008 record making 2018 one of the largest recall years in United States history.
Who Were the Biggest Recalls?
The largest recall this year involved pet food totaling a whopping 74,538,358 pounds of kibble. The J.M Smucker Company recalled their dog food lines Gravy Train, Kibbles 'N Bits, Ol' Roy and Skippy for the presence of pentobarbital – the drug used by veterinarians for euthanasia. Not to mention the recent recall affecting 8 brands of pet food for toxic levels of vitamin D and a pet food recall earlier this year for the presence of Salmonella.
The second largest food recall accounted for over 12 million pounds of recalled beef allegedly contaminated with Salmonellamanufactured by the Arizona based JBS Tolleson packaging and distribution facility.  This is one of the largest beef recalls in United States history as well.
Combined these two recalls accounted for around 75 percent of the total known weight of recalled product for the entire year.  Depending on the average weight of an egg, I would imagine the shell egg recall from Rose Acre Farms of Seymour, Indiana ranks a close third.  An unprecedented 206,749,248 eggs were recalled due to potential contamination with Salmonella Braenderup.  As 2018 comes to a close, recall watchers continue to keep an eye on this shell egg production facility as FDA warning letters signal the problem has not yet been resolved.
What are the Types of Recalls Seen in 2018?
Recalls are initiated for many reasons.  Potential contamination with harmful pathogens ranks highest this year.  Other reasons for recalls include potential mechanical contamination with a non-food product or undeclared allergens which pose a potentially life-threatening allergy risk for those who are affected.
For the year 2018, 213 recalls were announced due to pathogen concerns.  This ranks as a third of total recalls this year and averages to be around 19 pathogen-linked recalls each month.
The top pathogen was Salmonella, which was responsible for over half of pathogen-related recalls.  This is 122 for 2018 to be exact.  This is really no surprise, as Salmonellaranks as the most commonly transmitted foodborne bacteria.  In fact, it is responsible for 1.4 million cases of foodborne illness in the United States each year.  This could be due to the types of food products Salmonellais commonly found in such as eggs, poultry, meat, fresh fruit and vegetables, and dairy products.
Ranked second this year in pathogen-linked recalls is Listeria monocytogenesaccounting for 95 recalls.  This harmful foodborne bacteria is often found in dairy products, sliced deli meats, smoked fish, hot dogs, pate', and deli-prepared salads.
Ranked third this year was E. coliaccounting for 17 recalls often associated with beef, produce, milk, and juices.  The fourth most common pathogen linked to recalls was Cyclospora, which accounted for 9 recalls, most notable the Del Monte Vegetable trays and Fresh Express Salads sold at McDonald's restaurants.
Coming in fifth, but certainly not to be taken lightly is Clostridium botulinum, accounting for 6 recalls.  This toxin is most associated with canned foods and honey.
When Did Most Recalls Occur?
While foodborne illness generally peaks during the warmer months as spring turns to summer and the thermometer dial begins to rise, recalls have not necessarily followed that pattern.  From January through November the FDA and USDA averaged a combined 58 recalls each month.
This year ignored the common warm weather trend with October being the busiest recall month with 92 recalls.  October accounted for the most pathogen-related recalls this year with 41 and the second most non-pathogen related recalls accounting for 51.  March followed as the second busiest recall month with a total of 88 recalls initiated.  March ranked second for the most pathogen related recalls with 33 and was in first place for the most non-pathogen related recalls with 55. This is certainly something you wouldn't want a trophy for.  November ranked a little lower on the list with 42 reported recalls.  February and June were the slowest recall months with a mere 9 and 10 respectively.
Recalls Resulting in Outbreaks
Sometimes recalls are initiated out of an abundance of caution before any reports of illness or allergic reaction occurs.  Unfortunately, this isn't always the case.  Oftentimes a recall is initiated after epidemiological traceback investigations link an outbreak to a product, thus prompting a recall.
This year has been a rough one for those involved in outbreak investigations.  Many people have become sick and sadly, several have died.
Just this year we have seen:
Salmonella Newport linked to Frozen Shredded Coconut
SalmonellaMontevideo linked to Raw Sprouts
Salmonellalinked to Kratom
Salmonella Typhimurium linked to Chicken Salad
Salmonella Typhimurium linked to Dried Coconut
E. coli O157:H7 linked to Romaine Lettuce
Salmonella Braenderup linked to Shell Eggs
SalmonellaAdelaide linked to Pre-cut Melon
Salmonella Mbandaka linked to Kellogg's Honey Smacks Cereal
Vibrio parahaemolyticuslinked to Imported Fresh Crab Meat
Cyclosporalinked to Del Monte Fresh Produce Vegetable Trays
Cyclosporalinked to Fresh Expres Salad Mix sold at McDonald's Restaurants
Salmonella Sandiego linked to Hy-vee Spring Pasta Salad
Salmonellalinked to Raw Turkey Products
Salmonellalinked to Chicken
Salmonella Enteritidis linked to Shell Eggs
E. coli O26 linked to Ground Beef
Listeria moncytogeneslinked to Deli Ham
Salmonella Newport linked to Ground Beef
Salmonella Infantis linked to Raw Chicken Products
E. coli O157:H7, again
Listeria monocytogeneslinked to Pork Products
Salmonella Agbeni linked to Dunkin Hines Cake Mix
Salmonella Concord linked to Tahini Products
MakeFoodSafe.com offers a weekly recall post to help keep you informed of things to check in your kitchen.  Check back often for updates and other information on food safety and outbreaks that might affect you or a loved one.
By: Heather Van Tassell, Contributing Writer (Non-Lawyer)