3 Eyed Fish Norovirus Outbreak
Posted in Norovirus,Our Blog,Outbreaks & Recalls on June 26, 2019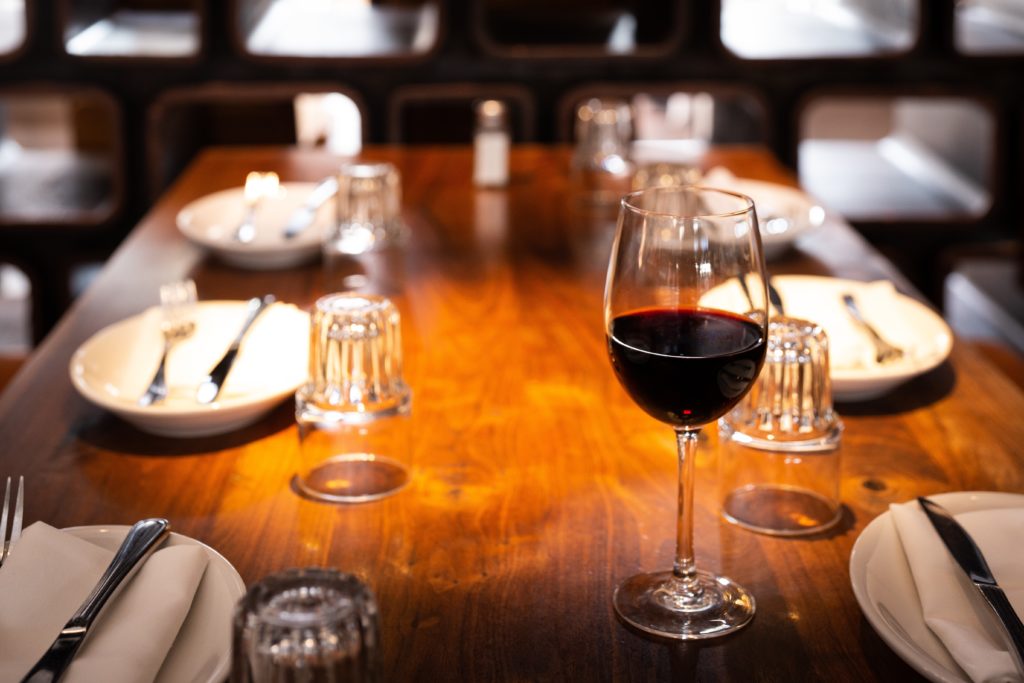 The Benton-Franklin Health District Food Safety Program announced this week that they investigated a Norovirus outbreak back in February linked to a tri-city area restaurant. Here is everything we know about the 3 Eyed Fish Norovirus Outbreak:
The Outbreak
At least 26 people have been linked to this outbreak. According to the agency:
"On Sunday, February 17, 2019, the Health District received multiple reports of foodborne illness from patrons who dined at [3 Eyed Fish] on either Friday, February 15, or Saturday, February 16.
By the morning of Monday, February 18, a third party of diners reported falling ill after dining at [the restaurant] in the same period as the first two reporting parties. Due to the number of reports received at this point."
It was at that point that interviews of those sick began. 26 of the 31 people interviewed confirmed to have reported illness (vomiting, diarrhea, cramps, etc.) within 72 hours of eating at 3 Eyes Fish that weekend.
According to the agency:
"The Health District started interviewing the ill diners about their meals consumed, their illness symptoms, details of their meal histories, and potential connections to other ill diners. When illness intake reveals that either multiple people or multiple households may be linked to a single restaurant, as it did in this case, investigation actions are started immediately."
A Sick Employee (or Two) to Blame
During the investigation, the health agency tested several food preparation employees to see if they were sick. After two weeks of investigation, the Benton-Franklin Health District
determined that an ill food worker likely spread the virus to diners through preparation of bar drinks. In fact, two bartenders' test results came back positive. Both claimed they continued to work because they did not think their symptoms made them sick enough to take time off of work,
It is important to mention that, infected food workers, are the most common source of foodborne Norovirus outbreaks.
As the outbreak was linked to a sick food worker, the agency went in and "closed the facility in order to oversee deep cleaning, destruction of potentially contaminated foods, and re-train food workers on proper food handling practices." The agency contends that it will continue to follow-up with the facility to ensure they are adhering to proper food safety practices that were put in place.
How to Avoid Norovirus in a Restaurant?
Norovirus can break at a restaurant facility when the workers over there do not practice proper food hygiene. According to the Centers of Disease Control and Prevention, 70% of reported Norovirus outbreaks are as a result of infected food workers contaminating food.
Therefore, it is important that all the restaurant facilities teach their employees appropriate food hygiene practices that involves not touching ready to eat foods before served, follow hand washing practices during preparation and handling of foods and staying home when sick.
About Norovirus
Norovirus is a highly contagious virus that affects the stomach and intestines causing acute gastroenteritis.  This is commonly known as the stomach flu because the symptoms appear similar to the flu with additional stomach symptoms.  Sometimes it is called the cruise ship virus because it is commonly spread on cruises, supposedly because there are so many people in a confined area, but this is a misnomer because norovirus is transmitted via fecal-oral transmission, not by coughing, sneezing, etc.
Common symptoms include diarrhea, nausea, vomiting, and stomach pain.  Other symptoms may include fever, headache, and body aches.  Symptoms generally develop within 12 to 48 hours after exposure and most people recover within 1 to 3 days without medical intervention.
Prevention
Always wash your hands prior to eating and preparing or serving food.  When consuming food at a restaurant, eat foods that have been cooked to minimize risk.  When taking care of someone who is ill, be sure to wash hands and clean up thoroughly and frequently.
The Lange Law Firm 
Our mission is to help families who have been harmed by contaminated food or water.  When corporations cause food poisoning outbreaks or Legionnaires' disease outbreaks, we use the law to hold them accountable.  The Lange Law Firm, PLLC is the only law firm in the nation solely focused on representing families in food poisoning lawsuits and Legionnaires disease lawsuits.
If you or your child was infected with Norovirus after eating at 3 Eyed Fish and are interested in making a legal claim for compensation, we have a Norovirus lawyer ready to help you.  Call us for a free no obligation legal consultation at (833) 330-3663 or send us an e-mail here.
By: Candess Zona-Mendola, Editor (Non-Lawyer)