E. coli in Romaine – Outbreak Continues to Grow
Posted in E. coli,Outbreaks & Recalls on April 29, 2018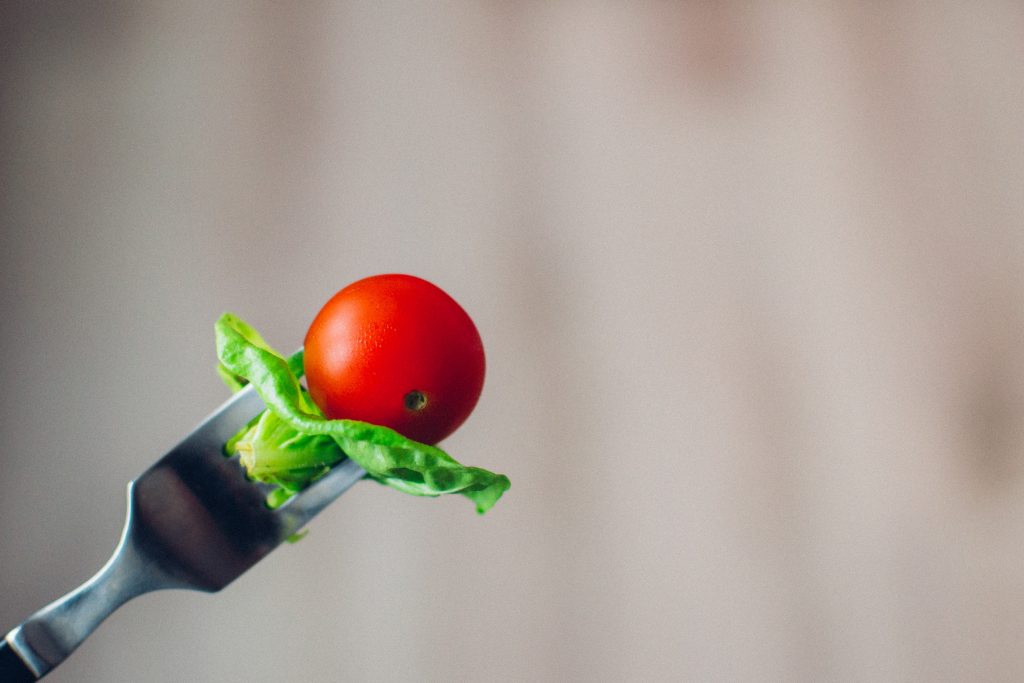 Unless you have been living under a rock or have been completely out of touch with civilization, chances are you have heard about the romaine lettuce situation at least once this week.  Every day, the Centers for Disease Control and Prevention (CDC) gets a new report of E. coli cases from tainted romaine lettuce. Almost 100 people have fallen ill in 22 states. The CDC has expanded its warnings to include whole lettuce as well as bagged lettuce.  With so much going on and new information coming in daily, it's hard to keep track of what is known and what is not.
Below is list of information that has been released to the public, for those who want to be in the know:
WHAT WE KNOW
It has gotten worse:
As of now (April 27), at least 98 people have become infected E. coli food poisoning linked to romaine lettuce. More than half of the people have had to be hospitalized because they have been infected with a dangerous strain of E. coli, known as E. coli O157:H7.  As of now, 22 states have reported E. coli infections linked to this outbreak. Pennsylvania is leading the way with 18 cases reported thus far.  The good news is the CDC has stated that no one has died so far.
This is the worst E. coli outbreak since 2006 when tainted spinach killed three people and sickened more than 270.
Source:
Eight prison inmates in Alaska got sick after eating romaine lettuce from Yuma, Arizona.  The CDC has tracked the source of that outbreak to Harrison Farms, a Yuma, Arizona-based farm and food producer. These were the outbreak cases that linked and caused the CDC to warn consumers against whole head lettuce as well as bagged lettuce.  The CDC and the U. S. Food and Drug Administration (FDA) are checking at least two dozen farms as other possible sources of contaminated romaine.  Harrison Farm has not yet been tied to the other 90 cases – which are still under investigation.
Until then, the CDC has released the below statement:
"State and local health officials continue to interview ill people to ask about the foods they ate and other exposures before they became ill. Sixty-four (96%) of 67 people interviewed reported eating romaine lettuce in the week before their illness started. This percentage is significantly higher than results from a survey of healthy people in which 46% reported eating romaine lettuce in the week before they were interviewed.
Information collected to date indicates that romaine lettuce from the Yuma, Arizona growing region could be contaminated with E. coli O157:H7 and could make people sick. Read CDC's advice to consumers, restaurants, and retailers."
Know the region:
The CDC advises consumers not the eat romaine lettuce if you don't know where it is from. This also includes the lettuce in a salad mix because it contains romaine.  However, packaging labels usually do not identify the growing regions. Most lettuce simply states, "Produce of USA" or "Product made in the USA," but does not state exactly where it was produced.  If you are not 100% sure your lettuce was not grown in the region of Yuma, Arizona, please do not eat it.
What types of Romaine should be avoided:
As previously stated, the CDC has expanded their warning to include whole head romaine lettuce as well as bagged lettuce.  This advisory also includes hearts of romaine, chopped romaine, baby romaine, organic romaine, salads and salad mixes containing romaine.  Basically, don't eat anything with romaine in it.
The Case of E. coli:
The CDC worries because this is a serious strain of E. coli. Anyone who suspects they may have been sickened by E. coli should see a doctor. While most strains of E. colibacteria are usually harmless, some strains like E. coli O157:H7 produce a toxin called Shiga toxins, which can make a person gravely ill.  Symptoms include: severe stomach cramps, bloody diarrhea, and vomiting.   Shiga toxins can sometimes cause kidney failure and even death because the toxins destroy the lining of the blood vessels. The toxins can also get into the brain and central nervous system causing a stroke or other neurological issues. Symptoms will appear on an average of 3 to 4 days after eating the contaminated food.  Most people tend to recover within a week of the infection, but some illnesses can last longer and be more severe.  The CDC reports that 10 people have suffered from hemolytic uremic syndrome (HUS), which is a type of potentially fatal kidney failure.
WHAT WE DON'T KNOW
When it will end:
Tracking foodborne illness outbreaks can be complicated.  Food can easily become contaminated in the field, when it's picked, during shipment and packaging, or when it's processed.  It's not easy to trace the contamination to one specific farm because it could possibly be from several farms.  Growing season for lettuce in Yuma is over, but the FDA and CDC cannot guarantee that the outbreak is over.  It is possible that the affected romaine lettuce is still on grocery shelves or in consumer's refrigerators. After all, lettuce has a shelf life of about 21 days.
Recall:
While investigators have found one source of contamination, it is difficult for the investigators, retailers, and shoppers to determine which specific brands of lettuce have been affected.  Yuma produces 90 percent of all leafy greens, including all the romaine, which is grown and consumed between November and March.  Lettuce grown at one Yuma farm might be packaged by any number of brands as whole heads, chopped, or tossed with other lettuce in a salad mix.  It is increasingly difficult to pinpoint because lettuce associated with this outbreak have been bought as grocery stores and eaten at restaurants.  The CDC and FDA cannot issue a recall because they don't know what brand to recall.
ROMAINE LETTUCE
Foodborne illnesses are very common.  The CDC says 48 million people get sick from some kind of foodborne infection each year. According to an estimate in 2015 from the CDC, nearly half of all foodborne illnesses are caused by produce.  While it is safe to be wary of romaine lettuce because of this E. coli crisis, consumers should be wary of lettuce and other produce at all times.  But for now, it is best to avoid all types of romaine lettuce until further notice.
By: Keeba Smith, Contributing Lawyer (Non-Lawyer)