A Concern of Hep A & Pomegranates
Posted in Hep A,Outbreaks & Recalls on May 31, 2018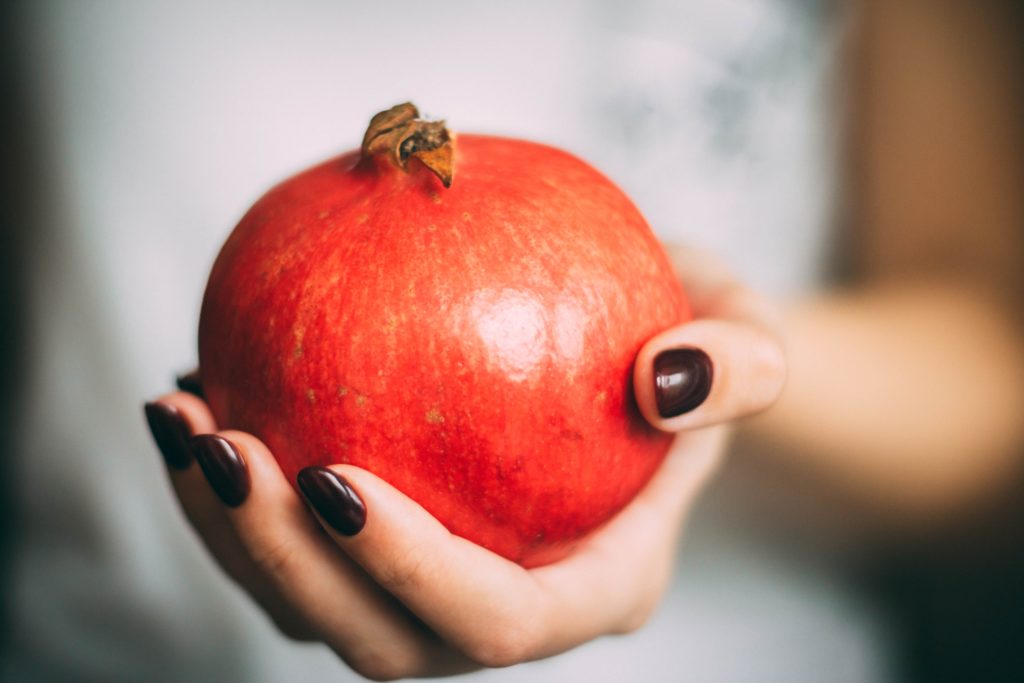 An outbreak of hepatitis A that sickened a dozen people in Australia has been traced back to frozen pomegranates, according to local news reports. Although the outbreak has not yet reached the United States, there is still a lingering concern about pomegranates generally – especially as many of the pomegranates eaten by Americans were imported from the Mediterranean.
The Outbreak
News.com.au reported that the outbreak, which sent two people to the hospital, triggered a recall of Creative Gourmet pomegranate arils supplied by Entyce Food Ingredients to the grocery chain Coles, which has locations across Australia. Nine people in the state of New South Wales fell sick with Hepatitis A, and two more were sickened in the state of South Australia. Cases have also been reported in the state of Queensland and the Australian Capital Territory.
Health authorities in New South Wales have identified the genotype of the particular strain of Hepatitis A behind the outbreak as genotype 1B. So far, the cases from South Australia have not been positively identified as having the same genotype.
The Conversation reported that some 40,000 bags of the frozen pomegranate arils had been sold since they arrived on shelves in September of 2017. The affected product comes in bags of 180 grams apiece with a best by date of March 2021. Consumers are advised to dispose of the product immediately if they have it in their freezers.
These pomegranates were imported from outside the country – so far, no fresh or Australian grown pomegranate products have been implicated in the outbreak. The website for Health Standards of Australia and New Zealand identified the country of origin for the berries as Egypt.
Australian authorities also recalled frozen pomegranates in June of 2017 after a Hepatitis A outbreak. In that case, the 300g bags of berries came from China. In 2015, multiple frozen berry products from China were recalled from shelves after twelve people were sickened across Australia, according to the Australian Broadcast Service. Both of these outbreaks were from the same distributor that's implicated in the 2018 outbreak.
In the wake of the 2017 and 2015 outbreaks, Australia's Department of Agriculture adopted more stringent regulations on imported berries. As of this writing, however, their microbiological screening does not extend to hepatitis A (the only pathogen that they currently screen for is E. coli). Other hepatitis A outbreaks in Australia have been caused by tomatoes, oysters, and lettuce.
What is Hepatitis A (Hep A) and How Do I Know If I Have It?
Symptoms of Hep A include: fever, nausea, vomiting, weakness, exhaustion, and loss of appetite, according to The Conversation. The skin of people with Hepatitis A turns yellow, their urine is often darker than usual, and their stools are uncommonly pale. Symptoms can take 15 to 50 days to present after exposure.
Hepatitis A affects the liver. Although it doesn't usually cause liver failure, it can in some rare cases – especially if the affected person has a chronic condition that affects the immune system or the liver. The yellowing of the skin caused by Hep A is a condition called jaundice that's caused when the liver isn't working normally.
Hepatitis A is transmitted when someone ingests fecal matter from an infected person. This can happen through person to person contact, through contact with a contaminated surface, or through consumption of contaminated food or water.
This is why urgent medical attention is recommended for anyone who believes they have contracted Hep A or who has eaten frozen pomegranates in Australia. Urgent medical attention could help reduce the risks of long-term complications and potentially help the spread of disease.
But Hep A Can Be Prevented
For those concerned about imported pomegranates, the United States also farms its own, usually from California. It is a good idea to check the product label or ask your grocery store where the pomegranates you are going to purchase came from.
Care should be taken to wash up thoroughly after using the bathroom to prevent the spread of the virus. Surfaces and utensils used for cooking should similarly be thoroughly cleaned and disinfected after use. Hepatitis A is highly infectious and can survive below freezing. Because of this, Hep A outbreaks are often traced back to sick food service workers. It is highly recommended that, if you believe you have Hep A, staying home from work could help fend off the spread of the disease.
An effective Hepatitis A vaccine exists and has been widely available for many years. Many adults, however, are not yet vaccinated. Two injections administered six months apart will provide immunity to Hep A for a lifetime. Vaccines are recommended for individuals who have a liver condition or who are already living with hepatitis B or C.
The United States is also facing a large Hepatitis A outbreak this year. Almost 450 people were sickened by the disease by the end of April; more than 300 were hospitalized, and four died. According to the Louisville Courier Journal, seven out of ten cases were localized to Jefferson County.
A spokesperson for the Louisville health department told the newspaper that most of the affected population were homeless or engaged in recreational drug use. Local health officials mounted a campaign to vaccinate as many people as possible against the disease by visiting homeless camps, needle exchanges, and local clinics. So many vaccines have been distributed so far that the beginning of 2018 saw reserves of the hepatitis A vaccine run low.
In nearby Indiana, 76 cases of the disease had been reported by the end of April. Michigan, Colorado, Utah and California also saw more hepatitis A cases than normal, according to CNN. There are genetic links between the strains tested in the states above, although they're not all the same strain – so far, officials have seen one strain that's shared between Kentucky, Utah, and California, and another strain that's seen in Indiana, California, Arizona, Michigan, Kentucky and Utah.
A vector by which the disease spread from state to state has not yet been identified. Officials are still trying to determine whether or not these varieties of Hepatitis A spread through food, as is often the case, or by some other means.
By: Sean McNulty, Contributing Writer (Non-Lawyer)