A Tale of Two Legionnaires Outbreaks
Posted in Legionella,Legionnaire's disease,Our Blog,Outbreaks & Recalls on November 1, 2018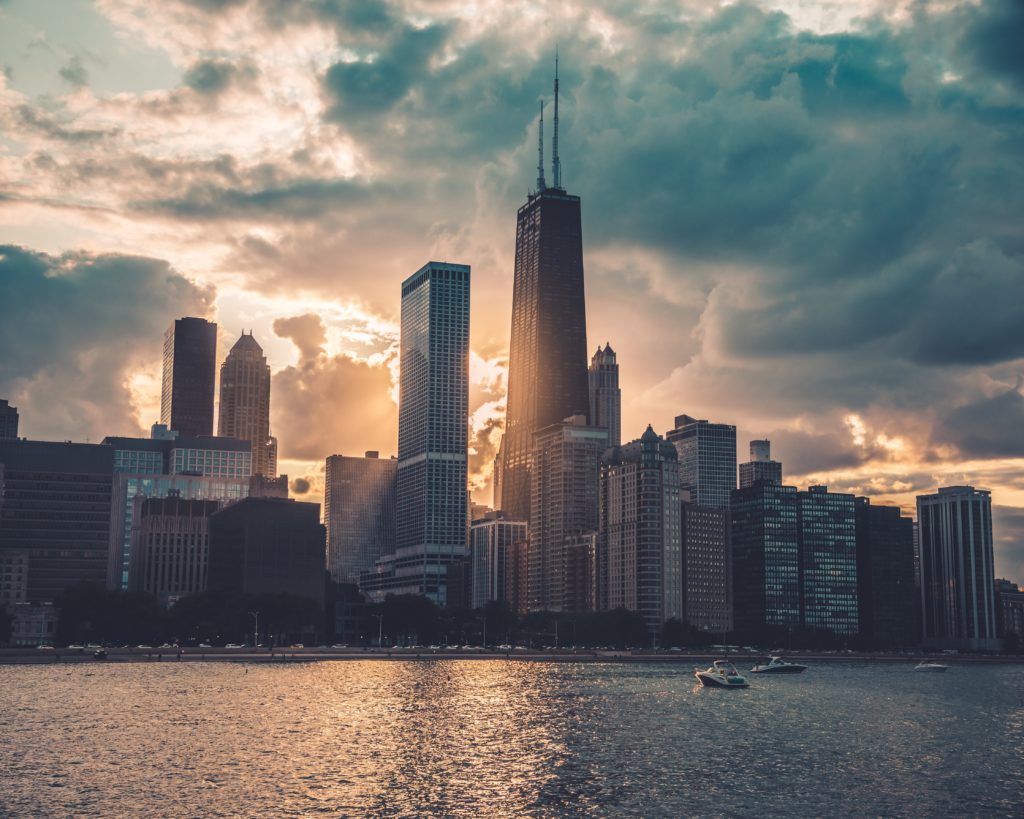 It was the best of times. It was the worst of times.  Legionnaires in Illinois is more than a tale of two cities.  Chicago and McHenry, Illinois to be exact.  For those affected, it is certainly the worst of times.  While these are no London or Paris, Chicago and McHenry are a mere hour or 55 miles apart. The two Legionnaires outbreaks do not seem related at this time, but the rise in Legionnaires cases is growing entirely too common.
What is Legionnaires?
Legionnaires disease is an illness caused by the Legionella bacterium.  This Legionella bacterium is also responsible for the illness known as Pontiac fever – more on that later.  Legionella are harmful bacteria responsible for around 6,000 cases of Legionnaires' disease in the United States each year, though this number may be an understatement due to under-diagnosed cases.  Legionnaires' disease is serious.  About one in ten people infected with the Legionella bacterium will die.  This disease is acquired by inhaling small droplets of water in the air and not likely to be transmitted person-to-person.
Legionella is a naturally occurring bacterium found in fresh water environments such as lakes and streams.  The problem comes when the bacteria grow and spread in man-made environments.  Water systems such as cooling towers, pools, and hot tubs are key places Legionella bacteria may grow and subsequently infect unsuspecting humans.  Decontaminating water sources and maintaining water systems is important in preventing infection of this deadly bacterium.
Legionnaires' is often confused with pneumonia – a type of lung infection.  In fact, x-rays may not even present enough difference for diagnosis.  Laboratory testing is the primary way to ensure proper diagnosis of Legionnaires disease.  Symptoms include cough, shortness of breath, fever, muscle aches, and headaches.  With these similarities, under-diagnosis is no surprise.  Other symptoms of Legionnaires' may include diarrhea, nausea, and confusion.  Onset is anywhere between 2 and 10 days after exposure to the bacteria, though some may bot become symptomatic for up to 2 weeks.
Pontiac Fever is another illness caused by the Legionella bacterium.  Symptoms often include fever and muscle aches and milder than those seen in Legionnaires' disease.  Onset is also faster and duration of illness shorter.  Those with Pontiac Fever often become symptomatic within a few hours and up to 3 days after exposure with illness lasting less than a week.  The difference between Pontiac Fever and Legionnaires' disease is that those with Pontiac Fever do not have pneumonia. If you or a loved one is suffering from Legionnaires disease, speak with a Legionnaires' disease lawyer about your legal options for compensation.
City #1 – Chicago
Let's revisit our cities.  Chicago, Illinois – home of hot dogs, deep dish pizza, Al Capone, and Warren Barr Nursing Home.  Warren Barr Nursing home is located at 1725 S. Wabash Ave in Chicago.  Here, a third resident has been diagnosed with Legionnaires' disease.  The last two cases were reported in October.  This isn't the first time the Nursing Home has seen Legionnaires'.   The Gold Coast Warren Barr facility reported one death in 2015 due to Legionnaires' disease.
At this time there is no proof that these residents contracted the disease on the premises.  Warren Barr's regional director indicated that sampling results showed no Legionella bacteria at the South Loop Facility where they residents lived and believes that one of the residents likely contracted the disease elsewhere.  Despite these findings, the facility has taken measures to prevent additional cases onsite.  The most recent case, the Illinois Department of Public Health believes the resident was "exposed before the facility implemented public health recommendations to switch to bottled water while environmental assessments are being completed."
A spokesperson said the Nursing Home has notified direct relatives for sick residents that tested positive for Legionnaires.  The facility is also placing informational pamphlets about Legionnaires' disease throughout the facility to increase education about this disease.
A major cause for concern at Warren Barr is that the South Loop facility focuses on respiratory care.  Legionnaires' disease affects respiratory health and is home to the more vulnerable of the population.  The Illinois Department of Public Health says, "people at increased risk of Legionnaires' disease are those 50 years of age or older, or those who have certain risk factors, such as being a current or former smoker, having a chronic disease, or having a weakened immune system."  The residents of Warren Barr are fairly representative of these prime risk factors.
City #2 – McHenry
A short trip on I-90 and up Route 31 takes us to City #2,  McHenry, Illinois.  Here, another three cases of Legionnaires' disease have been identified at McHenry Villa, another senior-living community.  This one located on 3516 Waukegan Road.
It is believed that two of the three patients may have been exposed at Northwestern Medicine McHenry Hospital according to a source at the Illinois Department of Public Health.  The agency "is investigating possible sources, identifying individuals who may have been exposed and recommending remediation and prevention measures."  The investigation is ongoing as public health officials are working to identify other potential sources.
Michelle Green, Northwestern Medicine media relations manager says that the safety of patients, staff, and visitors is the hospital's highest priority.  "Within the last month, we completed a routine water test at our McHenry Hospital, and the results showed there was no Legionella pneumophila in the water," Green said in a statement. "We do not believe our hospital was the site for this exposure."
Instead, a local Walmart is being indicated as a potential source for the cluster of Legionnaires' cases in McHenry and the Lake County area.  This Walmart, located at 3801 Running Brook Farm Blvd in Johnsburg, Illinois replaced its sprinkler systems out of an abundance of caution in response to the allegation.
The Investigation Continues
The investigation continues as the facilities, public health partners, and investigators race to determine the source and/or sources of the Legionella bacteria responsible in each of the clusters of outbreaks.
This is no French revolution, but the message can translate.  Many miles separate these two cities, each undergoing investigations of their own.  Each with their own trials and troubles.  Undeniably those who tirelessly fight for survival after infection, those who seek answers for those who cannot represent themselves, and those who demand justice for those who are wrongs are beautiful and brilliant people.
"I see a beautiful city and a brilliant people rising from this abyss.  I see the lives for which I lay down my life, peaceful, useful, prosperous, and happy." – Charles Dickens, A Tale of Two Cities.
By: Heather Van Tassell, Contributing Writer (Non-Lawyer)