Acapulco Mexican Restaurant Ecoli Outbreak
Posted in E. coli,Our Blog,Outbreaks & Recalls on October 5, 2019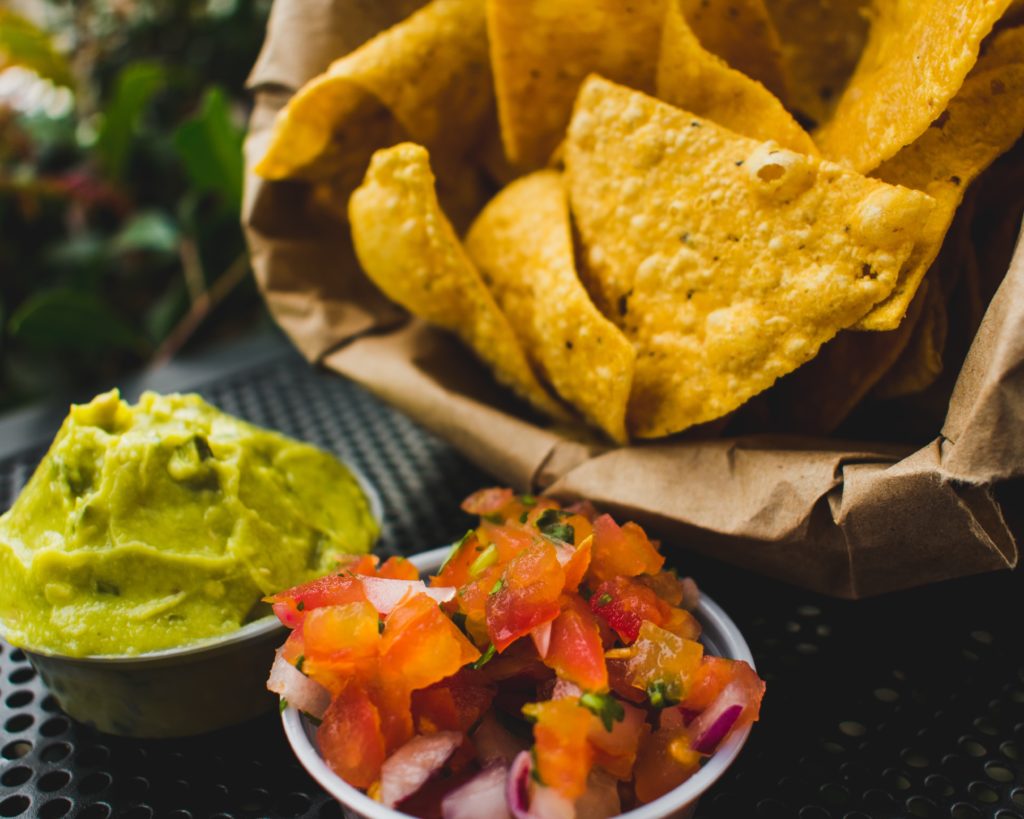 In what appears to be a pretty quiet announcement, Minnesota Department of Health's Information and Communications Officer Doug Schultz, Information and Communications Officer confirmed this week that the agency is investigating an Ecoli outbreak linked to an Andover Mexican restaurant. According to his announcement, "We are investigating a cluster of STEC cases that ate at the Andover location." This outbreak comes on the heels of the Ecoli O157 outbreak linked to the Minnesota State Fair. Here is what little is currently known about the Acapulco Mexican Restaurant Ecoli Outbreak:
The Outbreak
The agency has kept mum about the number and severity of the illnesses purportedly linked to the outbreak. But, luckily, the agency does not consider this to be an ongoing outbreak and commented that the last date a confirmed person ate at the restaurant was in August of 2019.
The Restaurant in Question
The restaurant purportedly at the center of this outbreak is Acapulco Mexican Restaurant located at 13753 Ibis Street NW, Andover, MN 55304. The restaurant is part of a local chain bearing the same name owned by the Leon family's nine siblings. 
What is Ecoli?
Ecoli (Escherichia coli) is a bacteria that lives in all animals, including humans. Most types of Ecoli are safe to husman, and even our intestines use Ecoli to break down food. The difference is some of E. coli strains are pathogenic. These are the types that cause unpleasant and sometimes serious illnesses.
Signs and Symptoms
Like most other foodborne symptoms, Ecoli is hard to diagnose. This is not due to the ability for hospitals to test to see what has made you ill, it is because the signs are mostly all the same. Do any of these symptoms look familiar?
Diarrhea
Cramping
Nausea
Vomiting
Fever
Fatigue
Looks like a list for the common flu. These are also what it feels like to have Ecoli. As you can see, there is little difference without seeking medical help. That is my admonishment: please do not take any sickness lightly. Make sure you see a medical professional as soon as possible because the alternative is not pleasant.
The majority of people infected with E. coli will exhibit symptoms of diarrhea and abdominal cramps within 2 to 8 days after ingestion of the bacteria.
Urgent medical attention is highly recommended if you or someone you love has the above symptoms. Early medical attention can help reduce the risk of more severe illness and potential long-term complications.
In extreme instances, pay special attention to these indicators that something is severely wrong:
Blood in the urine
Dehydration
Bruising
Pale skin
In some circumstances a more serious illness may develop, such as hemolytic uremic syndrome (HUS).  HUS is a type of kidney failure that develops as a result of E. coli infection.
According to the CDC, approximately 5-10% of individuals who contract a confirmed case of STEC infection can develop a life-threatening complication called hemolytic uremic syndrome (HUS). In a developing case of HUS, an individual might show symptoms including extreme fatigue, loss of pink color in cheeks and eyelids, or decreased frequency of urination. Immediate medical intervention is required in these cases, as the kidneys might stop working altogether or more serious complications could develop. Although some patients recover with medical attention, others might permanently suffer damage or die from their complications.
The Concerns of Children and Other High Risk Individuals with Ecoli Infections
Ecoli infections can affect anyone, regardless of age, health status, or geographic location. Those who are high risk usually have more severe infections. Of those in the highest risk group, children are among those who are most at risk to develop Ecoli infections with severe symptoms and complications.
Prevention
When it comes to restaurants, prevention is almost non-existent for the customer. The only control you have over eating food prepared at a restaurant is to not eat there or to check your food when it comes out (even then, you cannot smell, taste, or visually see Ecoli). Despite this, there are still a few things you can do to protect you and yours:
Wash your hands. When eating out, keep your hands and eating surfaces clean. When preparing meals at home, washing your hands, surfaces, utensils, and cleaning after meals is vital.
Be aware of cross-contamination. Cleaning surfaces and utensils each time they are used will cut down on the spread of bacteria. This is especially important if cooking with raw meat.
Understand food risks. Again, wash all foods. Cook food at recommended temperatures. Stay away from unpasteurized milk, dairy products like raw milk cheeses, juice, and cider.
Report!
Cases of food poisoning are severely underreported. But when you report your food poisoning illness, it helps your local health department identify outbreaks and help keep the community safe. If you believe you became infected with Ecoli in this Acapulco Mexican Restaurant Ecoli Outbreak or you any other outbreak, you can report it to the Minnesota Department of Health here.
The Lange Law Firm
Our mission is to help families who have been harmed by contaminated food or water.  When corporations cause food poisoning outbreaks or Legionnaires disease outbreaks, we use the law to hold them accountable.  The Lange Law Firm, PLLC is the only law firm in the nation solely focused on representing families in food poisoning lawsuits and Legionnaires disease lawsuits.
If you were infected with Ecoli after eating at Acapulco Mexican Restaurant in Andover, Minnesota and are interested in making a legal claim for compensation, we can help.  Call us for a free no obligation legal consultation at (833) 330-3663, or send us an e-mail here.
By: Candess Zona-Mendola, Editor (Non-Lawyer)