Aiken Brewing Company Hep A Scare
Posted in Hep A,Our Blog on February 14, 2019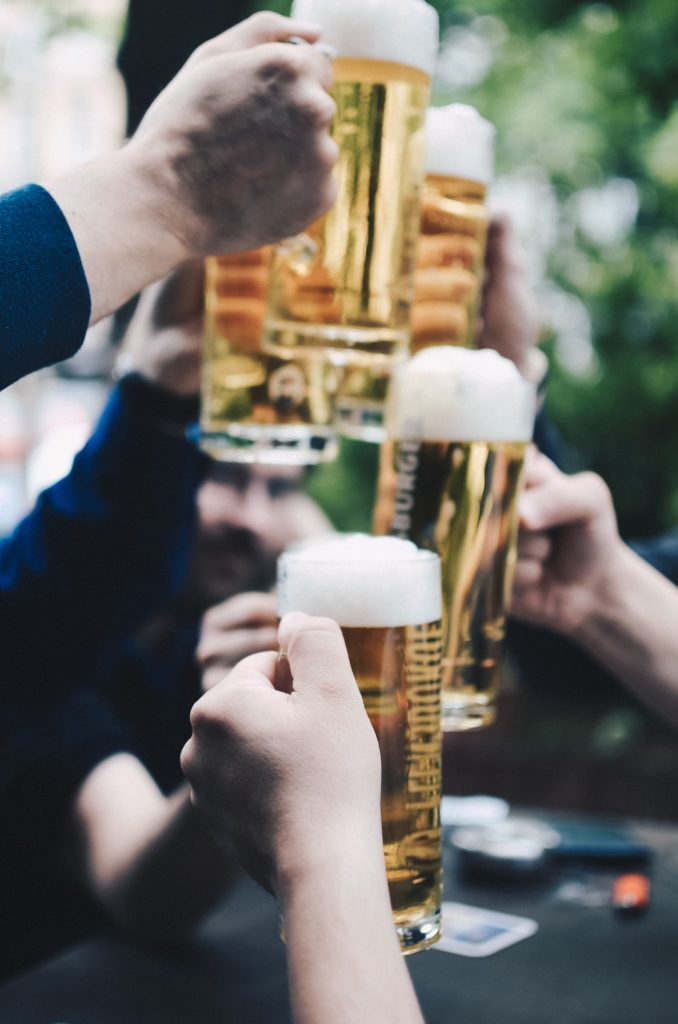 Microbreweries are springing up all over the country and sampling craft beer is becoming another common hip weekend activity for adults of all ages. According to the Brewer's Association, 2017 saw nearly 1,000 breweries open around the country, and there are likely thousands more breweries in the planning. Even better than just exposed wood beams, pretzels, and locally made beer, are the microbreweries that come with entire restaurants attached. The demand for such combos is seen in walking malls and commercial areas all over the country. And that's great. But there's also a Aiken Brewing Company Hep A Scare.
Aiken Brewing Company is one such restaurant with a microbrewery attached in South Carolina. But Aiken Brewing Company recently had some bad news: One of their employees who worked in food preparation tested positive for hepatitis A, and there is a chance customers of the restaurant may have been exposed.
There is a sixteen-day danger window, from January 11 to January 16, 2019, in which restaurant customers who ate at Aiken Brewing Company may have been exposed to hepatitis A. On January 31st, the South Carolina Department of Health and Environmental Control (DHEC) was notified of the issue. DHEC is still investigating the situation to determine just how many people might have been exposed to hepatitis A. The issue arose just two days after Aiken Restaurant and Brewery's January 9th inspection, at which it received an A rating from DHEC.
So, what is hepatitis A and how can you tell if you have it? How do you get it? What can you do to not?
What is Hepatitis?
According to the Centers for Disease Control, hepatitis means "inflammation of the liver." Hepatitis A is an extremely contagious liver infection caused by the hepatitis A virus. (There are two other types of hepatitis virus, you know them as the vibrantly named hepatitis B and hepatitis C. They are actually three distinct viruses, which are transferred differently, and affect the liver differently. There are vaccines available for hepatitis A and B, but not C.) Hepatitis A is a short-term infection that doesn't become chronic. Hepatitis A can be mild, and last only a few weeks, but it can also be severe and last several months. Most of the time, there is no lasting liver damage from hepatitis A. It's rare, but people can die from hepatitis. Typically, the people most at risk from severe complication are those older than 50 and those who have other liver diseases.
How does it spread?
Usually, people contract hepatitis A by ingesting it from objects, food, or drinks contaminated by small, undetected amounts of stool from an infected person.
Yeah.
From stool.
People can also contract the virus from being in close physical contact with an infected person, either romantically or as a caregiver. Hepatitis A is common in countries with poor sanitary conditions or poor personal hygiene.
In the United States, public water supplies are treated to kill harmful microbes like hepatitis A should it enter the water supply and the FDA monitors natural bodies of water which are used for recreation.
(This knowledge makes public restrooms and the actual physics behind the hand dryer machines a little scary and incredibly disgusting.)
Food, frozen or undercooked, can be contaminated at any point in the process: the growing, harvesting, processing, handling, or even after cooking. Of course, contamination is more likely in countries where hepatitis A is common or where there are a poor sanitary conditions or poor personal hygiene.
What are the symptoms?
There aren't always symptoms. Children under age 6 do not have symptoms. In adults and children over the age of 6 symptoms may include:
Fever
Fatigue
Loss of appetite
Nausea
Vomiting
Abdominal pain
Dark urine
Diarrhea
Clay-colored stools
Joint pain
Jaundice (yellowing of the skin and eyes)
Most older children and adults who contract hepatitis A will display jaundice. Typically, if there are symptoms, they will show right around 4 weeks from exposure. Symptoms can show as early as 2 weeks after exposure, and as late as 7 weeks after exposure. Normally symptoms will last less than 2 months but can last as long as 6 months. A person doesn't have to have symptoms to be contagious, and can share the virus up to 2 weeks before the virus shows symptoms in them.
If you suspect that you may have or may have been exposed to hepatitis A, a doctor can diagnose you by asking questions an taking a blood sample. The treatment usually involves good nutrition and adequate fluids. Some people will need additional medical care. It can take months for people to feel well again.
How can protect yourself and your family?
As mentioned, there is a vaccine for hepatitis A, and simply practicing good hand hygiene can prevent the spread of hepatitis. Make sure that you thoroughly wash your hands after using the bathroom, changing a diaper, and before preparing or eating food.
The CDC recommends that at-risk people get the hepatitis A vaccine.
All children at age 1 year (day care provides many opportunities to communicate disease)
Travelers to countries where hepatitis A is common
Family and caregivers of adoptees from countries where hepatitis A is common
Men who have sexual encounters with other men
Users of recreational drugs, whether injected or not
People with chronic or long-term liver disease, including hepatitis B or hepatitis C
People with clotting-factor disorders
People with direct contact with others who have hepatitis A
The vaccination process is somewhat involved, requiring 2 shots given 6 months apart, and both shots are necessary if you want long term protection. There is a dual A&B vaccine which is 3 shots given over 6 months. The vaccine has shown as highly effective in preventing hepatitis A virus infection. A short term protection option is something called immune globulin (IG) which is an injection of human blood plasma that contains antibodies which can protect against the infection. Sometimes IG is used before traveling to a country where hepatitis A is common, or after exposure to the virus to prevent infection. It must be given within 2 weeks of exposure to be effective. If you or a loved one contracted hepatitis A due to contaminated food, a hepatitis A lawyer can help. Contact us today to learn about your legal options.
By: Abigail Cossette Ryan, Contributing Writer (Non-Lawyer)