Allergy Death in UK Spurns New Allergen Labelling Law
Posted in Our Blog on July 18, 2019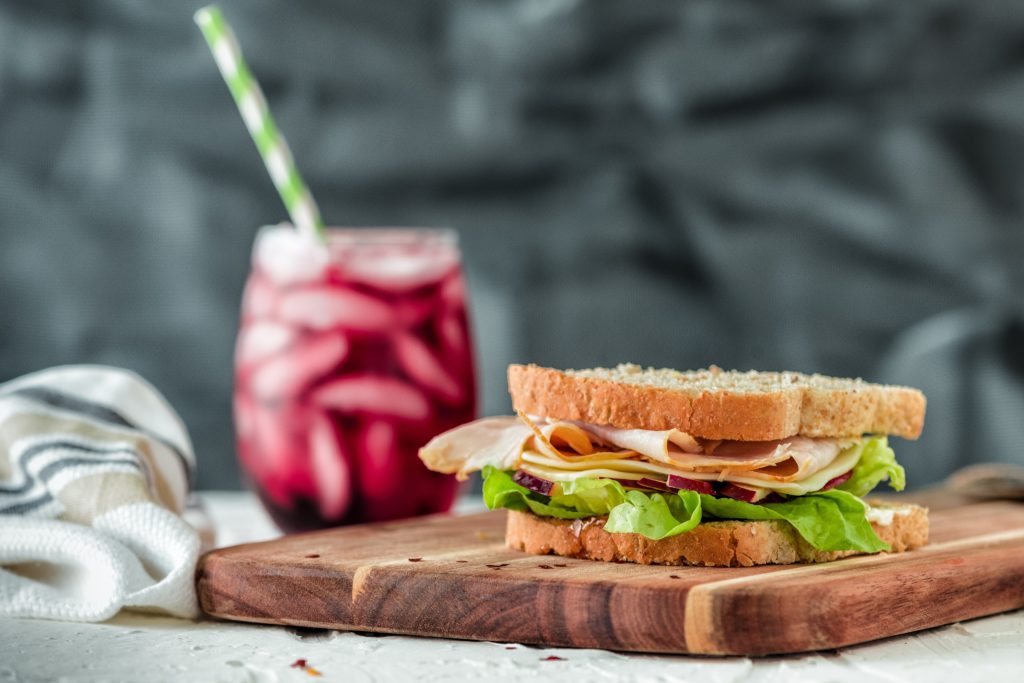 The death of a 15-year-old girl from a severe reaction to undeclared allergens in a sandwich has led to the introduction of a new allergen labelling law in the United Kingdom that aims to prevent further such incidents.
Natasha Ednan-Laperouse was preparing to fly to the French city of Nice in July of 2016 when she bought an artichoke, olive and tapenade baguette sandwich from the Heathrow Airport location of the British chain Pret a Manger. The packaging of the sandwich said nothing about sesame seeds, a food to which Natasha was powerfully allergic.
Because the sandwich had been made on the premises, Pret a Manger was not required to add information to the label about potential allergens. Natasha ate the sandwich unaware of what it contained. She subsequently went into anaphylactic shock and collapsed on her flight.
Two epipens were administered. The cabin crew and a doctor also on the flight administered CPR to Natasha. Despite the efforts of those present, including Natasha's father and best friend, the young woman was declared dead after landing and being transported to a hospital in Nice.
After her death, Natasha's parents petitioned the government of the United Kingdom to introduce stricter standards for allergen labelling. They wrote to environment secretary Michael Gove asking him to close the loophole that allowed Pret a Manger to serve Natasha a sandwich in packaging that didn't declare the allergens which were present.
Natasha's story appears to have struck a chord, and it looks like the stricter standards that her parents asked for are now on their way to becoming law. The government of the UK says that they hope to have the legislation finalized by the end of summer and are hoping to have it implemented for businesses that perform direct sales on their own premises by 2021
The Guardian reported that the loophole was designed to help small sandwich shops. From an article that they published in October of last year: 'The inquest heard that regulations that allow shops that produce food on-site to post general allergen warnings around the store, instructing customers to consult staff for advice, rather than posting warning stickers on wrappers, were designed to benefit small sandwich shops that make food in front of the customer."
The UK government's inquest into Natasha's death found that there was some signage in the Pret A Manger store that met that requirement. That's according to Pret, who found after an internal review that there was indeed "appropriate signage in place." Given that the signs did not seem to be working as intended, however, they made the decision after the review to "enhance the signage." That's according to further reporting from the Guardian.
There's another problem with the labelling: Pret is a far cry from a small business, for whom the labelling loophole was originally intended. And their track record with regard to food safety and allergens is far from spotless. In the year before Natasha's death, nine people had allergic reactions triggered by sesame in Pret a Manger's baguettes. One 17-year-old collapsed and needed emergency care for a life-threatening reaction. An inquest by the British government found that another woman nearly died after eating a Pret baguette in 2015, according to an article published by the BBC.
Nor have deadly allergens sold at Pret been limited to the world of baguettes. A second customer died after eating a sandwich from the chain in December of 2017. That customer purchased dairy-free yogurt that, despite the name, contained dairy protein. The results were deadly.
In this case, Pret has chosen to pass the blame along to Coyo, the supplier of coconut milk products from whom they sourced the yogurt. They said that subsequent testing of product that they'd received from Coyo showed traces of dairy protein in their yogurt – dairy protein that was there despite the fact that Coyo's products are supposed to be dairy free and are made from coconuts. In February of 2018, Coyo recalled some of their products.
Coyo doesn't share Pret's version of what happened, however. In their comments about the death rejected Pret's explanation for what had happened, however, and maintain that the recall in February of 2018 was unrelated to the second Pret death — that the 2018 recall, in fact, was because of contaminated raw ingredients that had been supplied to Coyo in January of 2018, a month after the Pret incident.
In statements quoted by the BBC, Coyo claimed that Pret had failed to provide their company with a batch code for the product, that Pret had misrepresented Coyo's role in the second victim's death, and that the coroner's report with the cause of death was still forthcoming.
The upshot of all of this, of course, is that those of us living with serious food allergies need to stay ever-vigilant – be it in a small mom-and-pop deli or in a multinational sandwich chain like Pret. Labelling laws in the UK and elsewhere can save lives: they can also take them, if insufficient or not properly applied. So stay safe out there, and make sure you know what's in your sandwich.
By: Sean McNulty, Contributing Writer (Non-Lawyer)