Amazon's Solution to Food Deserts
Posted in Food Insecurity,Food Policy,Food Safety on July 16, 2018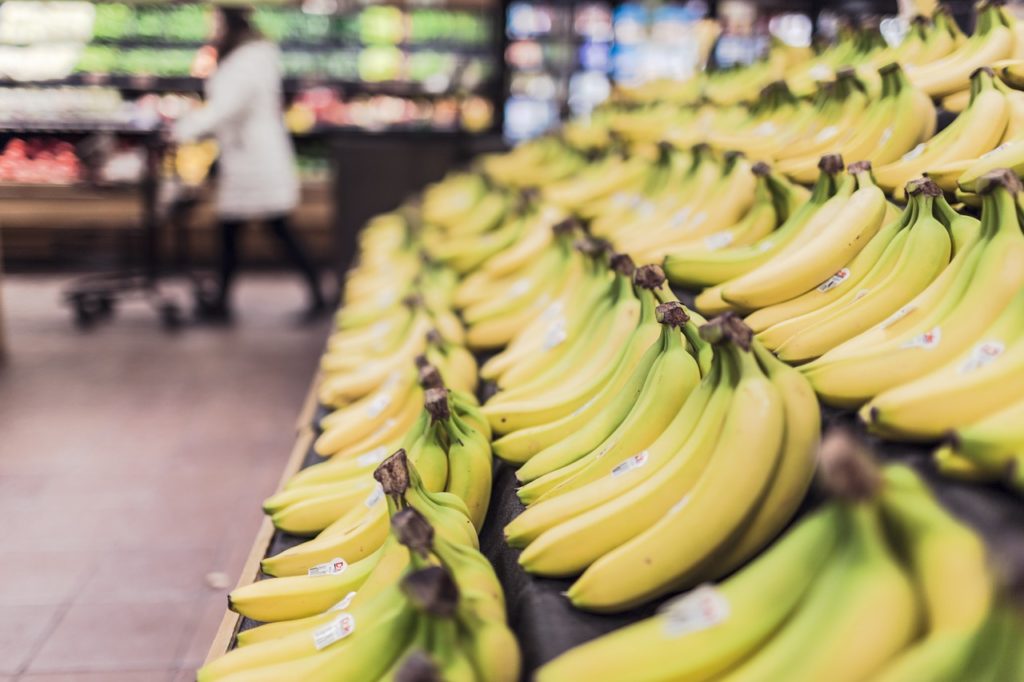 Don't be fooled: it's not food desserts; the following is information on food deserts. (I know…I myself would have enjoyed reading about all things gooey and absolutely delicious). But this whole topic deserves attention, and underscores the food insecurity problem that is problematic not only in the United States, but globally.
A food desert is defined as "parts of the country vapid of fresh fruit, vegetables, and other healthful whole foods, usually found in impoverished areas. This is largely due to a lack of grocery stores, farmers' markets, and healthy food providers". (United States Department of Agriculture). Additionally, the USDA delineates the definition further by stating that food deserts exist in communities where a minimum of one-third of the population lives at least one mile away from a supermarket in an urban area, and ten miles away in a rural area.
The only experience I have ever had with a food desert was trekking way up north in Minnesota to a friend's cabin nestled in the tiny, tiny town of Togo (how's that for alliteration)? Togo's population was four…I do not exaggerate. There were only four permanent, year-round residents in the town. The nearest grocer, or anything even resembling a convenience store, was 25 miles away. I was appalled: here I was, a true Bronx girl at heart, contemplating the farce of having to drive anything more than a few blocks. I could not fathom living such a distance from access to fresh meat, produce, or God forbid, chocolate. Obviously, I was not a fan of the pioneer-woman approach.
Amazon Takes Over Whole Foods
On August 18, 2017, powerhouse Amazon acquired Whole Foods, Inc. in a multi-billion dollar deal. Amazon, who has infiltrated into virtually every available market, took aim at the grocery business, with the intent of streamlining food sales. Part of Amazon's overall strategy in its Whole Foods takeover was to lure customers away from rival competitors Walmart and Trader Joe's. This is not only economically healthy, but it turns out that this acquisition will help those living in food deserts.
Access to nutritious foods is at the center of policy making decisions when it comes to food insecurity. However, in a paradoxical turn, "food swamps" exist in low income neighborhoods that feature many more fast food restaurants and convenience stores, and can even be considered food deserts due to the absence of access to healthy food.
What is critical to understand about Amazon's purchase of Whole Foods can be understood in the context of how just the addition of new grocery stores to an area may not be an adequate solution. For example, rural communities with a small population may not support a supermarket every ten or so miles, and some elderly and disabled customers have trouble even navigating the grocery store aisles. With the available option of purchasing groceries online, a significant percentage of those living in the US would have the access that they may not otherwise have had.
Recently, in Chicago's Englewood neighborhood a Whole Foods market opened. This neighborhood has many of the characteristics of a food desert: it is laden with convenience and liquor stores and fast food chains. Many of the hard working families who live there struggle to thrive due to the absence of nutritious food products.
"During our first year of serving the Englewood community, we've been able to increase access to fresh foods and offer healthy eating education to residents and families," said Whole Foods spokesperson Allison Phelps.
The Link Between Food Deserts and Food Assistance
Approximately 13 percent of US households were food insecure in 2015 at some point during the year. For millions of Americans, the Supplemental Nutrition Assistance Program (SNAP) helps to ameliorate this condition by providing money for food purchases. Participants are issued an EBT card: a type of debit card used only for these purchases. Unfortunately, many SNAP participants load up on food at convenience stores which do not provide much in the way of produce, fresh meats, and protein-rich foods. With the Amazon takeover of Whole Foods, those who receive SNAP benefits can purchase food online with their EBT card and have their items delivered.
It Takes More Than a Grocery Store to Eliminate Food Deserts
Low income communities have approximately 25 percent fewer supermarkets than wealthier or even middle class neighborhoods. Over the past decade, more policy initiatives have been launched at the local and federals level in order to map those areas most in need of assistance. However, Steven Cummins, a professor of population health in London, says that just the addition of a grocery store does not always equate to motivating people to eat healthier. According to Cummins, "It can improve perceptions of food access, but it doesn't necessarily translate into a behavior change." In one area of Cummins' research, a Philadelphia grocery chain opened up 88 new stores in underserved communities throughout Pennsylvania. What was discovered was that there was very little direct impact on diets as measured by consumption of fruits and vegetables. However, individual perceptions of increased access to their food environment were noted. That tells us that we are creatures of habit, and more importantly, how our collective diets have worsened over the years. But, that is the subject of a subsequent article.
Now a Fantastical Thought: What About Drone Delivery?
I can really envision that Amazon, in all its advanced technology, will someday invest into the development of drones to deliver food to food desert areas. Customers could order online, and pick up their orders at a pre-determined location the next day or possibly sooner. No online access? Amazon could build and service "ordering kiosks" in locations that are easily accessible. Oh, the possibilities…
By:  Kerry Bazany, Contributing Writer (Non-Lawyer)