Another Salmonella Outbreak! This Time, It's Melons
Posted in Outbreaks & Recalls,Salmonella on June 9, 2018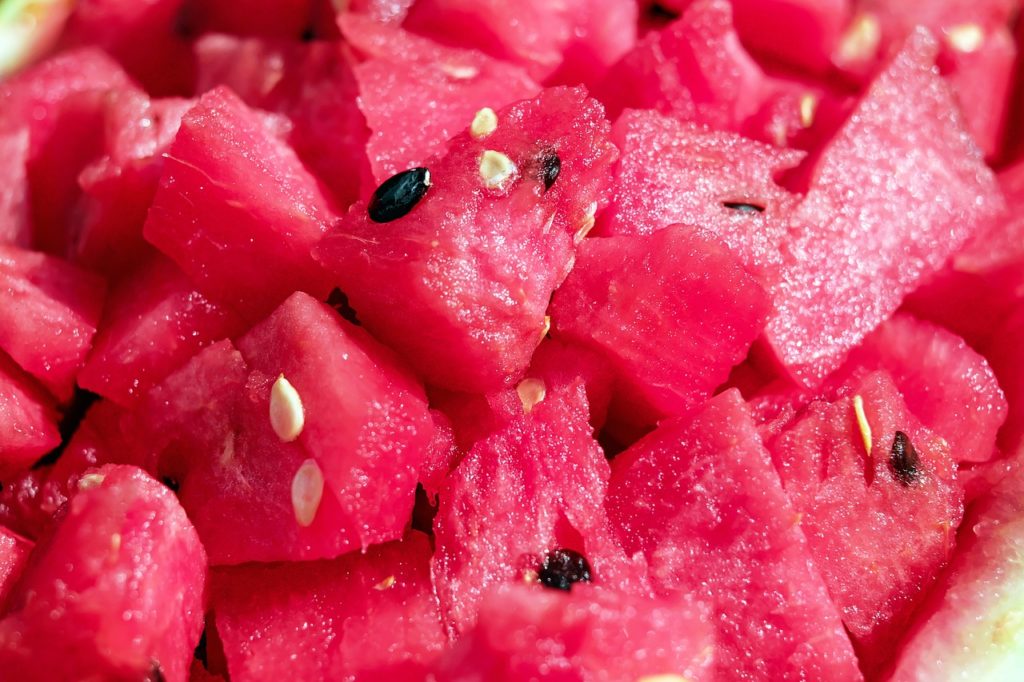 Check your fridge! There's another Salmonella outbreak linked to pre-cut melons!
We all know that raw eggs, undercooked chicken, and improperly handled seafood are likely to cause a manifestation of some nasty, flu-like symptoms. But did you ever stop to think that maybe certain fruits are capable of contaminating your body with Salmonella? Just recently, Illinois—along with four other Midwestern states—fell victim to a Salmonella outbreak, and the cause isn't eggs at all.
It's pre-cut melons.
Melon Mania
The U.S. Food and Drug Administration (FDA) announced that sixty cases if identical infections have been discovered throughout Illinois, Indiana, Michigan, Missouri, and Ohio. Six people in Illinois alone fell ill on Friday and federal health officials are currently investigating the issue. So far there have been no fatalities, but 31 individuals have been hospitalized.
Most of the people reporting personal encounters with the illness testified to having bought pre-cut melons and eaten them—such as cantaloupe, honeydew, or watermelon. In most cases, the fruits were purchased from nearby grocery stores like Walmart and Kroger, though Walmart especially is being targeted as a source. According to the Centers for Disease Control and Prevention (CDC), chains carrying produce linked to the outbreak removed such products from their shelves on Thursday. This includes fruit salads, fruit trays, and fruit boxes.
Officials advised residents of Illinois, Indiana, Michigan, Missouri, and Ohio to remove and discard any and all pre-cut melons purchased from Walmart, Kroger, JayC, or Payless stores, including the normally-harmless fruit purchased for salad mixes. The CDC clarified that this concerns pre-cut melons only. Whole melons remain apparently unaffected.
"The Illinois Department of Public Health is urging people not to eat pre-cut melon purchased from any Walmart store in Illinois, or any of the other affected states, at this time," IDPH Director, Nirav D. Shah, M.D, said. "If you have recently purchased pre-cut melon from Walmart, throw it out. If you have recently eaten pre-cut melon from a Walmart store and experience diarrhea, fever, and cramps, contact your health advisor."
Officials are taking the outbreak seriously and doing everything in their power to contain and eliminate the issue. Despite their speedy reaction, however, 60 people—ages ranging from 23 to 87 years old—have experienced illness due to the outbreak. Cases have been reported in all regions of Illinois. This means that pre-cut melons from any Walmart store in the entire state of Illinois—and the remaining four effected areas—should be entirely avoided. Other stores are likely to be added the more the investigation continues.
Salmonella, Again?!
This isn't the first time this year alone that Illinois has suffered from a severe food poisoning outbreak. The CDC issued a warning in February about a Salmonella outbreak that was directly linked to a death. Back in February, Triple T Specialty Meats, which is based in Iowa, recalled all of their chicken salad produced between the dates of January 2ndto February 7th. Apparently their chicken salad was mass produced in various container sizes and weights and sold all across Illinois, Iowa, Minnesota, Nebraska, and South Dakota. The CDC charted one death, ninety-four hospitalizations, and two-hundred sixty-five people reportedly fell ill due to the chicken salad.
Everyone in the affected states—including Illinois—were strongly encouraged to throw out any of the chicken salad made from Triple T Specialty Meats and clean any surfaces it may have touched.
What to Look Out For
According to the Mayo Clinic, there are over two thousand strains of Salmonella bacteria, but only a few of them actually cause Salmonella poisoning—which is usually a severe stomach illness. Salmonella is contracted by eating. Usually Salmonella is carried in raw or undercooked meats, poultry, seafood, or eggs, but even in the case of pre-cut melons, it is incredibly uncomfortable.
The symptoms of Salmonella poisoning include:
Nausea and vomiting.As Salmonella most often causes stomach issues, one of the first symptoms you'll notice is usually in the lower abdomen. Nausea and vomiting are common indicators that there is an infection, and it often causes hospitalization.
Diarrhea. Some infections—especially those caused by E. coli—have a tendency to cause one to suffer from bloody diarrhea. While Salmonella poisoning usually does cause some terrible diarrhea, it doesn't cause it to be bloody.
Stomach pain. This one makes sense, since Salmonella tends to attack your stomach and your stomach links to the intestine. To make sense of it anatomically, though, think of it this way: it is the bowel's tasks to move waste from your body. In the case of a Salmonella infection, the bowel wants to rid the body of bacteria as quickly as possible, which is usually accomplished in contracting abdomen muscles, resulting in cramps.
Fever and chills. 70% of those experiencing Salmonella poisoning also experience fever, even if it's slight. And along with a fever often comes chills.
Achy muscles and head. Usually induced by a fever or dehydration due to vomiting, achy muscles and migraines aren't uncommon amongst Salmonella poisoning symptoms.
In the case of Salmonella poisoning, most people contract diarrhea, a fever, and abdominal cramps within twelve to seventy-two hours of consuming the contaminated food items and the symptoms lasts anywhere from four days to an entire week. While most cases aren't in need of hospitalization, some situations require it, especially amongst children, the elderly, and individuals with weak immune systems. Diarrhea tends to be the symptom that is severe enough to require hospitalization.
What to do NOW
If you live in the affected states, have recently eaten the recalled pre-cut melons, and now believe you are manifesting the symptoms of Salmonella poisoning, then don't hesitate to consider yourself a Salmonella poisoning victim. Report your issue, consult your health advisor, and help your body recover by staying hydrating and only eating foods that will be easy on your stomach.
Even though pre-cut melons seem to be the cause of the recent outbreak, it's important to remember general food safety precautions when buying other "safe" fruits, vegetables, and other products. Be sure to wash all produce—especially melons during this current outbreak—before slicing them or consuming them. Be sure you wash your hands, cutting boards, counters, and cutting utensils before preparing your food to eat. Never let your produce come into contact with raw meats or other contaminated substances, and wash them thoroughly if such a thing occurs. And if you live in Illinois, Indiana, Michigan, Missouri, and Ohio, don't buy pre-cut melons until they've officially been marked safe.
By: Abbey Ryan, Contributing Writer (Non-Lawyer)