Are Food Trucks Safe & Regulated?
Posted in Food Safety on June 28, 2018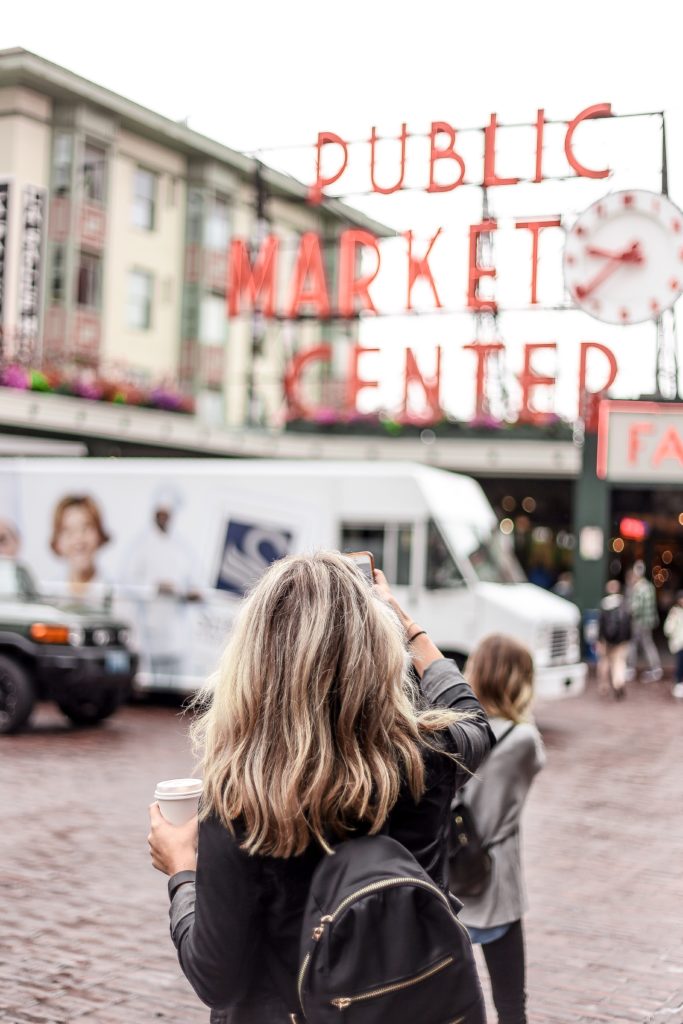 Dining from food trucks is one of my absolute favorite things to do. Traveling to new places and tasting what is usually local food is one of my favorite parts of any trip. Locally, we have "soul food" trucks that bring delicious southern cuisine that is cooked with fabulous ingredients and love. I have often wondered though how safe these trucks are, and if anyone actually checks in to make sure that food safety is being practiced.
We have a friend who was once a stranger; actually, we met her because of her food truck. We have learned so much about her, her family and we have become almost like family in the last few years. She is one of those soul food chefs that I mentioned above. Her food just makes us feel warm and loved after eating it. Fall off the bone fried chicken, collard greens, macaroni and cheese, all of the good stuff. You name it; the food is amazing, and you can just feel that all of her heart is poured into this food. It is more than a meal.
Something we have learned from our food truck driving friend is that there are many regulations that come with having a food truck. A lot of my worries have been laid to rest, but I want to lay them to rest for everyone else as well.
Famed food lover Anthony Bourdain shared his thoughts on food trucks
"Any alternative to the conventional American fast food is a good thing. I see food trucks as an alternative to McDonald's, so that alone is a great thing. You're creating a market for individually owned and operated businesses serving, presumably, fast, cheap and delicious [food] — that's a positive thing. A lot of cities are fighting back. They don't like these trucks and see them as a threat to brick-and-mortar; they don't like the health aspects … and there's the likelihood that as we reach some sort of hipster fission, the bad guys will get in. You will see an Olive Garden food truck; it's inevitable. But for the time being, I think it's a really positive thing. I love them, I think they're valuable, and they provide an opportunity for a lot of entrepreneurial chefs to do a lot of interesting things. They are so many examples of that around the country, particularly in Austin, L.A. and San Francisco, where they've been very supportive of the trucks."
Bourdain said that he had not been sick while dining at food trucks and the people who avoided them that were a part of his crew had often been sick eating from the breakfast buffets and other places while filming.
There are so many rules to running a food truck, and they vary by area.
Did you know there will more than likely be a fire inspection before opening a food truck? You have to get a food handler's permit, truck permit, and so many other licenses, including those to operate a business.
These trucks receive health inspections just like any other restaurant, and in Virginia, the trucks have stickers that are stamped when the inspection has occurred. Personally, I always look for that sticker to know that the truck has been checked. I also love that the person who owns the truck has to take a food safety course and pass that to be able to operate the cooking and handling aspects of the truck. These certificates are usually kept on the truck as well, so never be afraid to ask if you have doubts.
There are websites that people can go on by state or locality and look at different establishments to see if there have been any critical violations, which we frequent often to ensure that large issues are being kept up with. Main issues that we see with food trucks are improper cooking or holing temperatures for both hot and cold items. These violations can result in illness if not corrected, so we are very cautious to avoid trucks with critical or repeat critical violations.
An issue that people find with food trucks is often there is not enough business to ensure that food is being eaten in a timely manner after being cooked. Large batches of meats are being prepared and often left out longer than they should be. Expiration dates are past and while there is room for improvement, we see that most violations in our area are fixed either while the inspector is on site or before the next inspection time. Most food truck owners take a lot of pride in their trucks and do not want to get a bad name, so from what we have seen in our area they are very fast to make improvements and eager to learn.
Overall, we feel that food trucks are still safe to eat at compared to many fast food restaurants.  New safety regulations are launched quite often and food trucks are inspected just as often as local restaurants and complaints can be made against them as well by consumers if you see something that is not following your local ordinances.
If you are out and about there are obviously risks to eating out anywhere you go, but at this point and time we would rather take our chances at a food truck when they are available. They are great small business owners who love their customers and generally want to make everyone happy. Plus, a lot of them use very fresh and often local ingredients and that beats pre-packaged meals any day of the week. We choose food trucks because the atmosphere is always great, there is a lot to be said for meeting the person who is cooking your food and who is taking a huge amount of pride in what they are cooking. Food made with love is generally a food that we trust and want to consume and feel safe with our children consuming as well.
Give me a good food truck over a brick and mortar run of the mill eating establishment any day of the week!
By: Samantha Cooper, Contributing Writer (Non-Lawyer)