Arizona Red Onion Salmonella Outbreak
Posted in Our Blog,Outbreaks & Recalls,Salmonella on July 31, 2020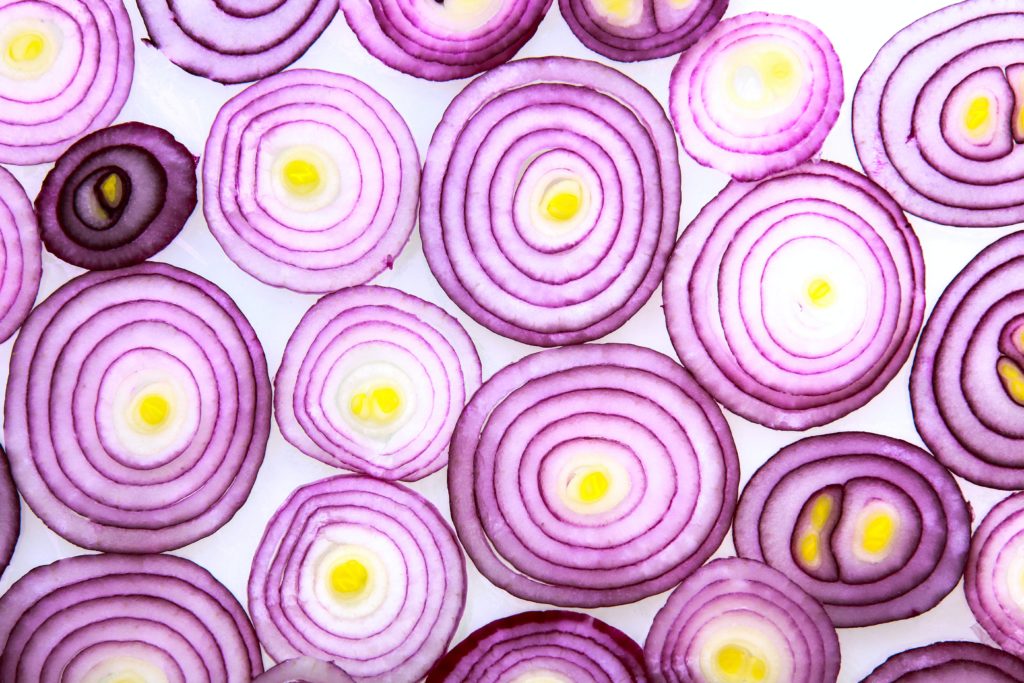 The Arizona Red Onion Salmonella Outbreak has infected 14 people in Arizona with Salmonella.  Arizona is involved in a Salmonella outbreak that has been linked to a household favorite around the entire country; red onions. This Arizona Red Onion Salmonella Outbreak has been called a rapidly growing event and has spanned 34 states and now Canada. A recall of red onions has already been initiated.
As of Wednesday there were 396 reported cases resulting in 59 hospitalizations. Arizona according to the CDC is reporting 13 cases.
The earliest cases from this outbreak go back to July 10, when the CDC identified an outbreak of 13 salmonella infections in three states.
The investigation is ongoing.
Here are the symptoms of a salmonella illness, according to the CDC:
Most people infected with Salmonella develop diarrhea, fever, and stomach cramps 6 hours to 6 days after being exposed to the bacteria.
The illness usually lasts 4 to 7 days, and most people recover without treatment.
In some people, the illness may be so severe that the patient needs to be hospitalized. Salmonella infection may spread from the intestines to the bloodstream and then to other places in the body.
Children younger than 5 years, adults 65 years and older, and people with weakened immune systems are more likely to have a severe illness.
For more information, see Symptoms of Salmonella Infection.
Here are four steps you can take to help prevent salmonella infection, according to the CDC:
Clean: Wash your hands and surfaces often, and wash fruits and vegetables before eating, cutting, or peeling.
Separate: Keep food that won't be cooked before it is eaten, such as fresh fruit, salads, and deli meats, away from raw meat, poultry, and seafood.
Cook: To a temperature high enough to kill germs.
Chill: Refrigerate perishable foods within 2 hours; 1 hour if it's 90°F or hotter outside.
The CDC has been updating its website often with updates on the outbreak including the latest:
Since our last update on July 21, 2020, an additional 87 ill people have been reported in this outbreak, including 38 from 8 new states: Arizona, Florida, Idaho, Maine, North Dakota, Nebraska, South Dakota, and Virginia.
A specific food, grocery store, or restaurant chain has not been identified as the source of this outbreak.
CDC is not advising that consumers avoid eating any specific foods, or that retailers stop selling any specific foods.
This investigation is ongoing. CDC will provide more information as it becomes available.
The CDC advises the following:
Take action if you have symptoms of an Salmonella infection:
Talk to your healthcare provider.
Write down what you ate in the week before you started to get sick.
Report your illness to your local health department.

The health department will likely call you for an interview to ask you about foods you ate in the week before you got sick.

Assist public health investigators by answering their questions when they contact you. This information could help identify the source of the outbreak and prevent other people from getting sick.
Salmonella Facts
You can get a Salmonella infection from a variety of foods.Salmonella can be found in many foods including beef, chicken, eggs, fruits, pork, sprouts, vegetables, and even processed foods, such as nut butters, frozen pot pies, chicken nuggets, and stuffed chicken entrees. When you eat a food that is contaminated with Salmonella, it can make you sick. Contaminated foods usually look and smell normal, which is why it is important to know how to prevent Salmonella infection.
Salmonella illness is more common in the summer. Warmer weather and unrefrigerated foods create ideal conditions for Salmonella to grow. Be sure to refrigerate or freeze perishables (foods likely to spoil or go bad quickly), prepared foods, and leftovers within 2 hours. Chill them within 1 hour if the temperature is 90°F or hotter.
Salmonella illness can be serious and is more dangerous for certain people. Symptoms of infection usually appear 6 hours to 6 days after eating a contaminated food. These symptoms include diarrhea, fever, and stomach cramps. In most cases, illness lasts 4–7 days and people recover without antibiotic treatment. Some people may have severe diarrhea and need to be hospitalized. Anyone can get a Salmonella infection, but some groups are more likely to develop a serious illness: adults aged 65 and older, children younger than 5 years, and people with immune systems weakened from medical conditions, such as diabetes, liver or kidney disease, and cancer, or their treatment.
Salmonella causes far more illnesses than you might suspect. For every one case of Salmonella illness confirmed by laboratory tests, there are about 30 more cases of Salmonella illnesses that are not. Most people who get food poisoning usually do not go to the doctor or submit a sample to a laboratory, so we never learn what germ made them sick.
How The Lange Law Firm Can Help
Our mission is to help families who have been harmed by contaminated food or water.  When corporations cause Salmonella food poisoning outbreaks, we use the law to hold them accountable.  The Lange Law Firm is one of the only law firms in the nation focused on representing families in food poisoning lawsuits.
If you got sick in this latest Arizona Red Onion Salmonella Outbreak and are interested in making a legal claim for compensation, we can help.  Our Salmonella lawyer can help you pursue compensation for your Salmonella food poisoning.  Call us for a free no obligation legal consultation at (833) 330-3663 or send us an e-mail here.
By: Samantha Cooper