Attorneys File First Lawsuit in the Nation Involving Recent Salmonella Egg Outbreak
Posted in Outbreaks & Recalls,Salmonella on May 16, 2018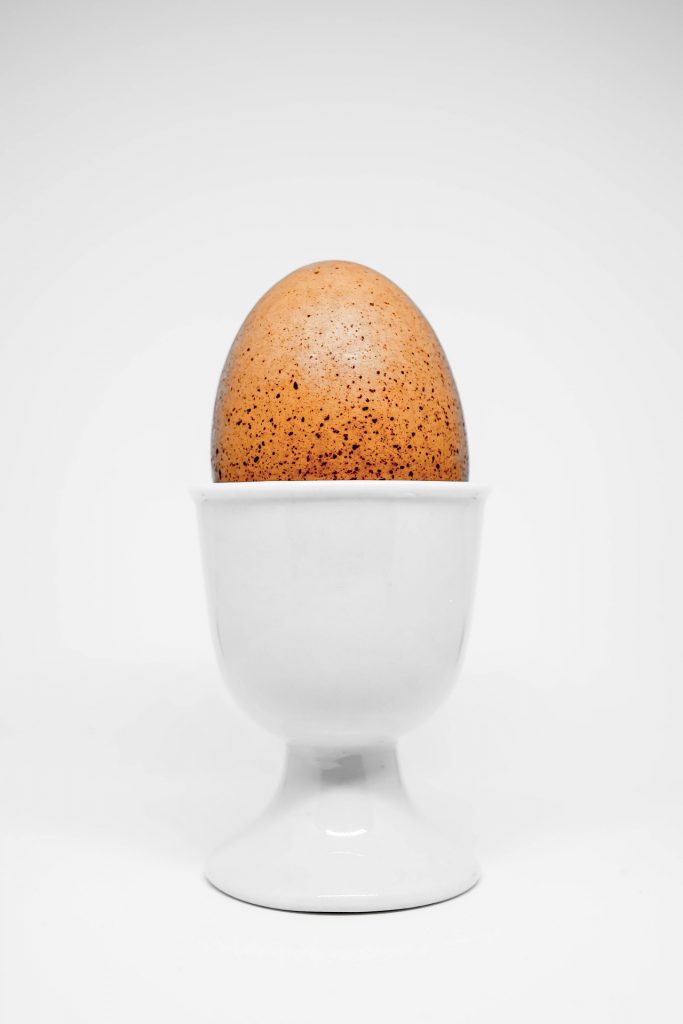 On May 14, 2018, attorneys Jory Lange and Rebecca Vinocur filed the first lawsuit in the nation arising out of the multi-state Salmonella outbreak from contaminated eggs that is currently affecting the East Coast.
The complaint was filed on behalf of an elderly woman in Florida against Rose Acre Farms, Inc. dba Hyde County Egg, Moran Foods, LLC, and Save-A-Lot Food Stores, LTD. The complaint alleges that the Florida woman ate eggs contaminated with Salmonella from a local Save-A-Lot Food Store.
"Elderly people, like our client, and the very young are especially at risk for developing severe Salmonella infections.  Check your eggs.  If you have the recalled eggs in your home, you should throw them out and disinfect anywhere that they touched.  The recalled eggs have 'P-1065' or 'P-1359' stamped on the side of the carton," said Jory Lange, a national food safety lawyer.
The Plaintiff in this case is on the road to recovery, but is still dealing with weakness and fatigue, says Jory.  "She's still recovering from this. Her husband says she continues to struggle every day, and they never want this to happen to anyone else."
The FDA Finds Rodents and Unsanitary Conditions at Rose Acre Farms
Since the announcement of the Salmonella outbreak and massive egg recall, the Food and Drug Administration initiated inspections at the egg facility, where the agency found a variety of violations, some dating back to September of 2017. The FDA found that Rose Acre Farms failed to correct serious safety problems.
"If Rose Acre farms had fixed their rodent problem in the fall of last year, maybe this outbreak wouldn't have happened," said Jory. "The time to make sure that you have safe practices is before the 207 million eggs are laid."
The FDA has come forward with its findings of its inspections of Rose Acre Farms, Inc.'s Hyde County Egg operation. And the findings are not pretty. Severe rodent infestation, fly infestation, and unsanitary cleaning practices in the egg processing areas are among the laundry list of food safety violations found at the location. For the full report, you can visit the FDA's website here.
Jory was interviewed today by the Washington Post about the most concerning aspects mentioned in the FDA's report, rodents:
"The problem with rodents in a facility that's making food is that they spread pathogens and pathogens can be deadly. So, whatever it takes to get rid of them, you've got to get rid of them. Otherwise, you're endangering the public."
Jory also commented on Rose Acre Farms' response to its rodent infestation:
"The worst thing about this is it wasn't like this was news to Rose Acre Farms when the FDA got out there. If Rose Acre Farms had just taken actions last year, there might not have been a Salmonella outbreak."
About the Outbreak and Recall
The CDC reports that 11 people have been hospitalized and 35 people from 9 states have been infected with Salmonella as part of this outbreak, including: Florida (2), New York (8), Virginia (8), Pennsylvania (6), North Carolina (5), South Carolina (3), New Jersey (1), West Virginia (1), and Colorado (1).
One of the main challenges of responding to an outbreak is making sure everyone is aware of the danger. In the case, the FDA recalls are important warnings for consumers. Because of the long shelf life relative to other fresh foods, some consumers may still have the eggs in their refrigerator.
Over 200 million eggs (206,749,248 to be precise) have been recalled by Rose Acre Farms, Inc. as a result of this outbreak. That includes Rose Acre Farms' partner brands: Coburn Farms, Country Daybreak, Crystal Farms, Food Lion, Glenview, Great Value, Nelms, Publix, Sunshine Farms, and Sunups.
The affected eggs were sold to grocery stores and restaurants. The FDA is asking people who purchased eggs to check their refrigerators. The FDA confirmed "all consumers should check their eggs for a plant number of P-1065 and a Julian date between 011 and 102 or a plant number P-1359D and Julian date 048A or 049A with Best By dates of APR 02 and APR 03." A full listing of the recalled products is noted here.
On May 4, 2018, the FDA disclosed a list of domestic consignors distributed the products to foreign consignees. This information was made public in hopes that it would enable foreign authorities and regulatory counterparts to follow-up with foreign establishments that received the recalled eggs. A list of the consignees is mentioned here.
About Jory Lange and Rebecca Vinocur
When corporations sell food contaminated with E. coli, Listeria, Salmonella, or other food poisoning pathogens, Jory Lange helps the families who have been harmed.  One of the nation's leading food safety lawyers, Jory Lange has helped families from Florida to California, the Mid-Atlantic to the Midwest, and in states across the nation.
Rebecca Vinocur is one of Florida's leading products liability lawyers, with a special emphasis on helping families who have been harmed by asbestos and mesothelioma.
By: Candess Zona-Mendola, Senior Trial Paralegal