Automatic Kitchen Opens in Beijing
Posted in Food Policy,Food Safety on January 6, 2019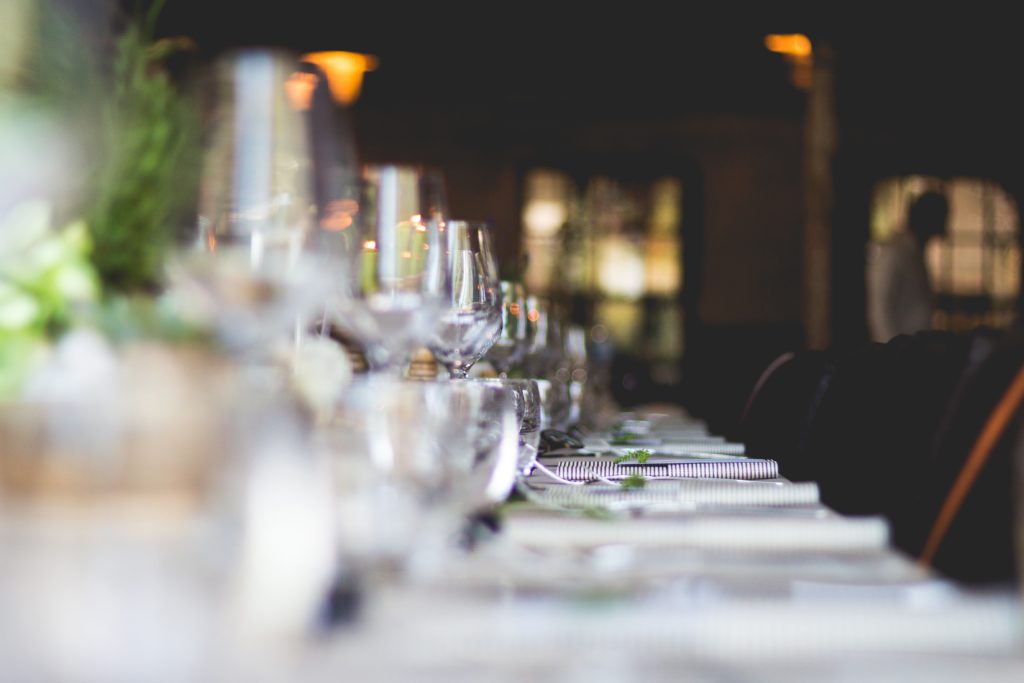 In late October of 2018, robots took over the cooking in Beijing making automatic kitchen become a reality. I know what you are thinking; more than likely the same thing as me– Cue The Jetsons theme song. But hear this out, the world is actually becoming more and more like the cosmic cartoon of days gone by than we could have ever imagined. This restaurant even has robotic waiters.
According to Forbes Haidilao International Holding Ltd. owns a hot pot restaurant chain and recently partnered with Panasonic Corp. to create the automated eatery. Haidilao plans to expand to 5,000 locations around the world in the future.
Although the new restaurant is automated, it still serves the same hot pot cuisine that patrons are used to seeing at Haidilao. This means diners have their vegetables, meat and other ingredients cooked in boiling broth or a hot pot. Bloomberg reports that at the restaurant, "robots will take orders, prepare and deliver raw meat and fresh vegetables to customers to plop into soups prepared at their tables."
Haidilao International Holding Ltd. and Panasonic Corp. formed Ying Hai Holding Pte. The joint venture will oversee the expansion to other locations in China and eventually around the world. The managing director of Ying Hai Holding Pte., Jun Yamashita, told Bloomberg, "It could be difficult to expand to that size in terms of personnel, so Haidilao is shifting earlier to an operation that doesn't rely so much on manual labor. That's where Panasonic's technology comes in."
Automation and robots are becoming a bigger part of the food industry. For instance, Flippy, the robot hamburger flipper, was a grill cook at CaliBurger and handled the chicken and tater tots at Dodger Stadium this year. Although Flippy did not replace any employees, Haidilao's restaurant appears to substitute human waiters and some of the chefs with robots.
You do not have to travel to Beijing to eat in a restaurant with a fully automated kitchen, and you do not have to wait for Haidilao to expand to the United States. Spyce restaurant in Boston has a robotic kitchen that cooks all the food for diners. Four MIT graduates started Spyce, and the fast-casual menu starts at $7.50 and promises the food will be ready in three minutes or less.
What do people think of this though? That is a question that is on the minds of many people who may be critics at the beginning. Li Tao shares his thoughts in a recent article stating: The reservation was made for a weekday evening at the "smart" restaurant located in Beijing's Guomao business district (Full disclosure: the booking was made through the company's public relations team because Haidilao's queues are as legendary as its service. The Post paid for the meal.) Just how "smart" is the restaurant? As you enter the venue, an automated cold room kept at 0 to 4 degrees Celsius is on view, where queues of robotic arms prepare and deliver raw meat and fresh vegetables according to the orders placed by patrons through an iPad at each table.
No humans are involved in the food preparation and food past its use-by date is tracked and disposed of automatically. Large displays show a live-stream of the kitchen premises, a measure to maintain customer confidence after reports last August of rats found in Haidilao restaurants in Beijing.
Inside the kitchen, various monitors on the walls display key information on the restaurant, such as a real-time inventory of each dish, including how much of the food material will soon expire.
This makes me happy to know that safety is being thought of because it is such an important part of any restaurant or at-home kitchen, but back to Tao–
Then there are the humanoid robots. Six of them roam the restaurant delivering the food while another four are in charge of fetching used trays. But they are not enough to take care of all 93 tables in the restaurant, which still rely on human waiters to bus the tables.
For now, the delivery robots are a novelty. They are a natural attraction but that also means patrons stand in their way to take photographs or interact with them.
The automation for now is aimed at cutting down the number of staff who work in the kitchens and boost efficiency, he said. The chain will not cut back on frontline service staff, who still hand out hot towels, guide customers through the menu and orders, and help with putting the food into the sizzling pot.
I placed the order and waited in anticipation for my 34th time eating at Haidilao. The robots did not disappoint, and more than 20 dishes of beef, pig brain, cow stomach and tofu soon began to arrive – after a wait of only 10 minutes.
Some of my colleagues surprised me with their appetite. As for my secret soup base combination, now that is a secret between me, Haidilao and its cloud.
Conclusion:
At the end of the day many people like to see real people preparing and serving their foods, but with technology literally taking over the world the robots may be preparing more and more food in the United States before we can really blink an eye. Test kitchens are popping up everywhere and while the concern for food safety is always an issue within any restaurant setting it is always a great thing to know that by computers and other technological advances that safety is a key feature in using robotic kitchens and chefs.
Personally, I would try this out at least once if nothing else just to say that a robot prepared and brought my food out to a table. I mean really, these days as a busy Mom, I have a robot clean my floors and 5 years ago I never would have dreamed of that. I might even have to have a photo taken with one of the robots to share with my family and friends on social media.
By: Samantha Cooper, Contributing Writer (Non-Lawyer)