Why Avian Flu May Disrupt your Easter Plans
Posted in Our Blog,Outbreaks & Recalls on April 12, 2022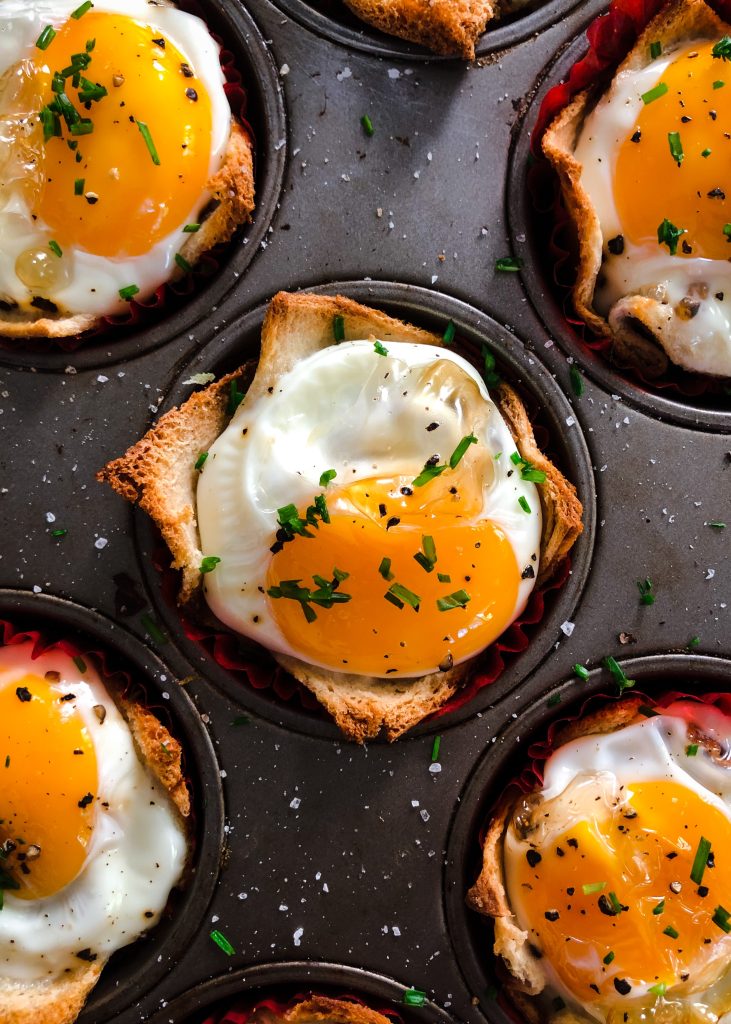 As vaccines roll out and Covid restrictions relax, folks are still weary but excited about backyard barbecues, family gatherings, and holidays. But there is another virus you should be aware of that might impact your Easter plans. Avian Flu may be back big time.
Avian influenza, avian flu, bird flu.
It seems this fowl flu is impacting egg production farms, including 90 affected flocks across 22 states at this time. This is a mix of both commercial and backyard flocks. Backyard flocks generally do not mean your neighbor with a dozen or less chickens, but smaller scale farmers selling locally to the community, often at your local farmers market.
To date 17,149,959 birds have tested positive for Avian Influenza Type A. That is a lot of sick birds. The states of Iowa and Wisconsin have been the hardest hit with over 8 million cases reported in Iowa and nearly 3 million cases in Wisconsin, mostly from commercial farms.
Just on the brink of the biggest egg holiday of the year too. While tragic on its own, the timing could not be worse. Egg hunts, deviled eggs, potato salad, and of course egg salad all hinge on that key ingredient. Chicken eggs.
What a time for an egg shortage. This translates into a higher price for that carton of eggs in the coming weeks and potentially a shortage thereafter.
Juggling Suppliers
Basics of economy include a balance of supply and demand. When supply is limited and demand is high, you can expect a price increase. Some grocers are getting creative to keep shelves stocked. Stores like Metcalfe's are trying to mitigate these affects by balancing suppliers.
"We did shift some things around this weekend to alternate sources and got plenty of egg supply in," says Lisa Grudzielanek, assistant director of operations at Metcalf's. "That's going to be the name of the game as we go through this. One farm is affected and not another," she says. You see what you can get and from who.
This strategy can change from week to week, but eventually that game will wear out.
Egg Prices on the Rise
A similar avian flu issue occurred in 2015 costing the federal government around $1 billion and nearly doubled egg prices on the consumer level.
According to the USDA's national retail report, chicken prices have already begun to rise with an 83 cent increase compared to last week and egg prices are creeping up as well.
"Egg supply is going to be challenging for grocers and customers," says Brandon Scholz, president of the Wisconsin Grocers Association, a state highly impacted by the virus. In Jefferson County alone, 2.5 million birds were destroyed to contain the virus.
"We are hopeful egg producers can come back on line soon," says Scholz. "In the meantime, grocers are working to find eggs from as many sources as possible to keep eggs on the shelves."
Avian Flu Presents Low Risk to Humans
While bird flu does present minimal risk to humans, it is not completely outside the realm of possibility. In 2005 a strain of Asian lineage H7N9 and H5N1 hit the news. These bird viruses are responsible for most human bird flu illnesses worldwide to date with the most serious and life-threatening cases.
Infection Occurs Through Saliva
Birds shed the virus through saliva, mucous, and feces. Humans can become sick when the virus makes its way into a person's eyes, nose, mouth, or is inhaled. For most of us, save chicken farmers, infection is minimal.
Grocers Emphasize Confidence in Safety 
While still treading through remnants of a pandemic of our own, consumers might be afraid to of another bird flu epidemic similar to what we saw in 2009. Grocers are doing their best to emphasize their confidence in the safety of these food products being stocked on store shelves.
"Consumers should have a high degree of confidence of product on store shelves. The product they're purchasing is safe," says James Hyland, Vice President of Communications and Public Affairs with Roundy's Division, The Kroger Co. Agencies are working closely with egg producers and all the right steps and actions have taken place to stop the spread."
Large scale testing is being done at poultry facilities to ensure sick populations are pulled from production, however if eggs from sick chickens do slip through the cracks there is little risk from consuming the eggs. Avian flu is a large risk to the supply chain in that sick birds can make other birds sick with an illness that often results in death.
Influenza is a Mutable Virus
While Avian Influenza generally does not impact human health, it is a mutable virus, meaning that it can change itself into something that might affect humans, such as the H5N1 Avian Flu virus.
These illnesses cannot be diagnosed by symptoms alone. They require specialized tests. Laboratories extract samples from respiratory swabs and use specialized primers and probes to detect specific genetic sequences that correspond to the virus using rRT-PCR, or real-time reverse transcriptase polymerase chain reaction technology.
As you can expect, symptoms are similar to that of typical human influenza and range from no symptoms, mild illness such as redness in the eye and respiratory symptoms, to severe symptoms such as pneumonia that may require hospitalization. Some symptoms associated with Avian flue include but are not limited to cough, sore throat, runny or congested nose, muscle or body aches, headache, fatigue, shortness of breath or difficulty breathing. Less common symptoms include nausea, vomiting, diarrhea, and seizures. While a fever may not always be present, fever if greater than 100 °F or higher.
How Do I Know If My Chickens Have Flu?
If you have chickens of your own, you might be thinking the same thing I am. How would I know if my chickens were infected?
Wild birds can come in contact with sick populations and carry the virus to other locations. It is a concern, but not a huge one.
Symptoms in chickens often include respiratory symptoms such as gasping and digestive problems such as extreme diarrhea often followed by rapid death. Check for swelling around the head, neck, and eyes and purple discoloration on heads and legs.
Other poultry species such as turkeys may present nervous system symptoms such as paralyzed wings, twisted necks, tremors, and laying down and pedaling.
Avian flu is a reportable illness, so if you suspect your flock is affected reach out to your local ag extension office for information on local testing.
Savor Those Egg Dishes
Enjoy those omelets, quiches, and deviled eggs while they are affordable. Things could get a little less eggy soon. Be patient, and soon these farms will recover. We will all know the answer to the age-old question. Which came first, the chicken or the egg. As farmers begin to regrow their laying population, egg production and distribution will be back to normal.
By: Heather Van Tassell