Avoiding Legionnaires Disease in Hotels
Posted in Legionella,Legionnaire's disease,Our Blog,Outbreaks & Recalls on September 10, 2019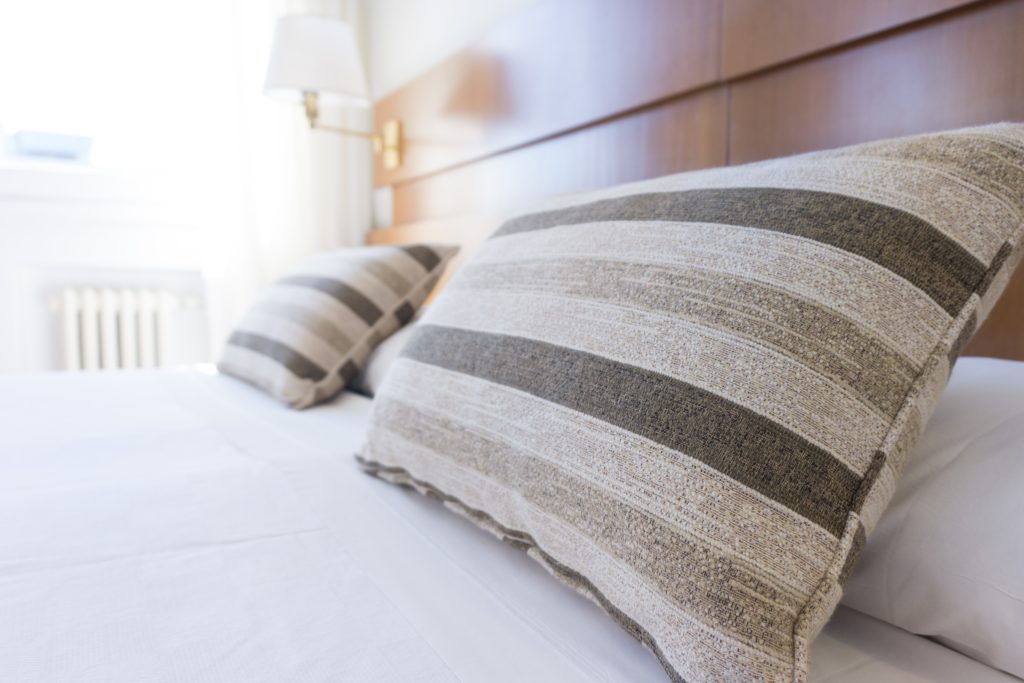 With the end of summer fast approaching many people set to the highways this weekend to do some exploring and while many stay with family and friends there are some who will book a room to just get away from everything. Often hotel travel can be pretty cheap with popular travel rewards programs and credit card promotions for money back in spending points, so people opt to travel and use those to their advantage. This is why knowing how to avoid Legionnaires Disease in hotels is a must for any avid traveller.
Legionnaires disease has been in the news in our area a lot lately and it seems to be popping up everywhere. The question remains for many how do you avoid it? How does one get it in the first place? Why is it so common in water that is shared or in community water? We hope to answer a lot of those questions while providing ways to stay safe especially when staying in hotel rooms.
If you or a loved one contracted Legionella from a hotel, a Legionnaires' disease attorney can help you explore your legal options during a free consultation.
How do people contract Legionella?
The most popular theory is that the organism is aerosolized in water and people inhale the droplets containing Legionella. However, new evidence suggests that another way of contracting Legionella is more common. "Aspiration" is the most common way that bacteria enter into the lungs to cause pneumonia. Aspiration means choking such that secretions in the mouth get past the choking reflexes and instead of going into the esophagus and stomach, mistakenly, enter the lung. The protective mechanisms to prevent aspiration is defective in patients who smoke or have lung disease. Aspiration now appears to be the most common mode of transmission.
Every year 10,000-18,000 people contract Legionnaires disease. Many of those diagnosed will find themselves not only admitted into the hospital but in the intensive care units.
Many people assume that this bacteria is found in streams and other "outdoor" water sources but this is untrue in a lot of cases. The question is though how would you get this awful disease from a hotel? If the water is not properly maintained, Legionella can multiply in wet places like shower heads, sink faucets, fountains, hot tubs that aren't drained after each use and cooling towers. People can then breathe in mist that contains the germs and become ill.It's not spread person to person and is "very, very treatable when diagnosed early," said NBC News medical contributor Dr. Natalie Azar.
Health and safety regulators around the world now recognize that the risk of Legionnaires' disease is preventable if the correct control procedures are followed.
It's therefore vital that every hotel has an active program in place to control the growth of legionella bacteria and so ensure the safety of their employees, guests, other people and the hotels reputation.
In the United States and United Kingdom there are programs in place for hotel staff that include training on how to control legionella.
Where are the key legionella risk areas in a hotel?
Since Legionella bacteria can contaminate water droplets, any part of a hotel that has water present carries a risk of people being exposed to the bacteria should it be present.
Not all legionella risk areas are obvious, such as shower heads and taps… others are less obvious, such as those mentioned below:
Indoor fountains and water features
Whirlpool baths, spa pools, hot tubs, and similar attractions
Cooling towers and air conditioning anywhere around the hotel grounds
Condensers
Food displays that use humidified air
Misting and irrigation systems
Where can Legionella bacteria multiply if left untreated?
If left untreated or even poorly treated, any part of a water system can be prone to legionella contamination and proliferation.
If the temperature is within the ideal 20–45- degrees Celsius (68-113 Fahrenheit) range, there is a greater chance of this occurring… the warmer the water is, the greater the legionella risk.
Test your water for legionella contamination
Water pipes that are irregularly or never used are also at risk, as are all pipework and parts of the water system (hot or cold) that are corroded, contaminated with dirt, or covered in biofilm, which presents as a slime coating.
It's not just pipework and tanks that are at risk either, rubber seals, washers, water heaters, and pipework in all parts of a hotels water system can be at risk of a build-up of bacteria.
Reducing the risk from Legionnaires' disease in hotels
The risk of Legionnaires' disease can certainly be minimized in hotels and hospitality environments if certain steps are taken.
For example, one named person, often referred to as the responsible person should take overall responsibility for controlling the risks from legionella within the hotel.
While this person should be properly trained and suitably competent to take on this role, other hotel staff should also receive legionella training to ensure they understand how they can reduce the risks.
Know The Warning Signs
The warning signs begin two to 10 days after being exposed to the bacteria, but can take up to two weeks to show up. They include:
Cough
Shortness of breath
Fever
Muscle aches
Headaches
Who is most at risk?
Most healthy people exposed to the germs don't get sick. The more vulnerable population includes:
People 50 years or older
Current or former smokers
People with a chronic lung disease, like chronic obstructive pulmonary disease or emphysema
People with weak immune systems
People with cancer
People with underlying illnesses such as diabetes, kidney failure or liver failure
Many people avoid showering when in hotel rooms because of the dangers of Legionella and the fact that it is much easier to breathe in the water droplets while they are spraying on to your body from a shower head. Avoiding hot tubs in these facilities although often tempting is something that we personally do. We also have started booking reservations in private homes that are taken care of by trusted individuals who have qualified plumbers and that keep up with water tests depending on local regulations.
Whether you are hotel staff or a hotel visitor we wish you all a happy vacation and hope that you will have a safe and relaxing one from MakeFoodSafe
By: Samantha Cooper, Contributing Writer (Non-Lawyer)