Possible Food Poisoning Outbreak at Barbarie's Black Angus Grill in Danbury
Posted in Our Blog,Outbreaks & Recalls on January 5, 2019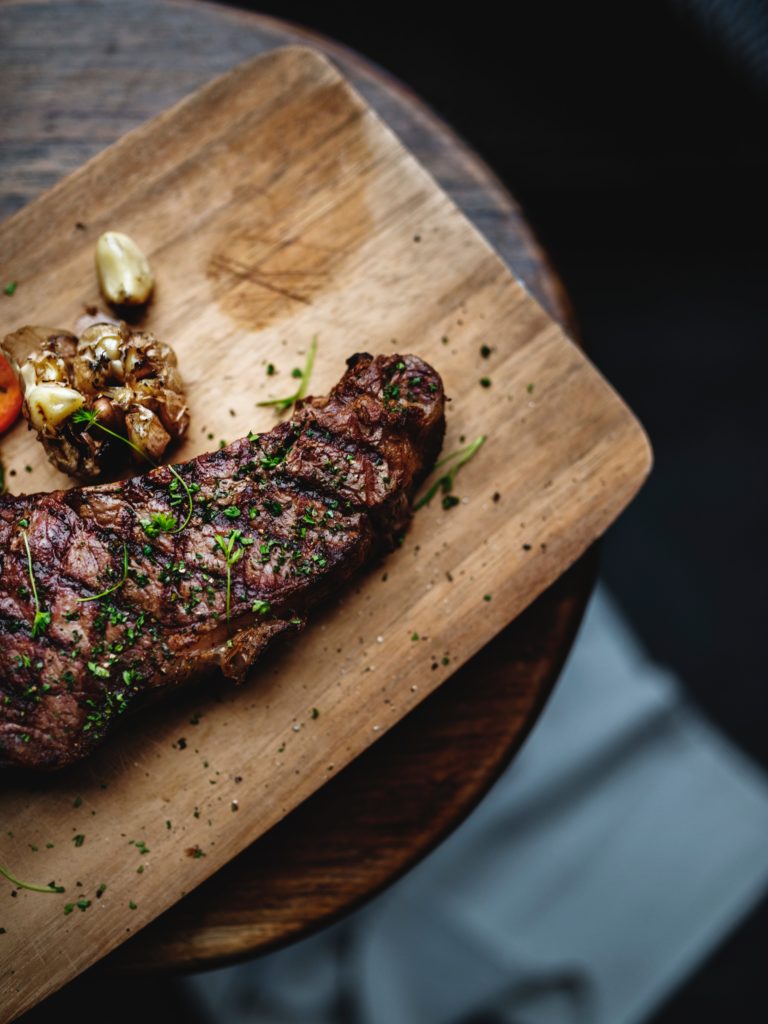 When we go out to a restaurant, we normally do so with expectation that the food provided there will be tasty, enjoyable, and most importantly: not give us food poisoning. However, according to news reports, officials have been investigating a possible food poisoning outbreak concerned with Barbarie's Black Angus Grill at 5 Eagle Road in Danbury, Connecticut. After allegedly eating at that precise facility a few weekends ago, people have started getting sick, so authorities are looking into why that could be. Here's what you need to know about the Barbarie's Black Angus Grill outbreak.
After learning of multiple complaints from customers of Barbarie's Black Angus Grill, the City of Danbury Health Department began working with the staff of the restaurant in order to determine the source of any illnesses. Unfortunately, nothing has turned up yet and officials are unsure if the illnesses can actually be linked back to the restaurant in question. According to Lisa Morrissey, the New Haven Register, Danbury Health and Human services director, "Investigators have not determined that Black Angus was the source of any of the complainants' food poisoning."
Morrissey went on to say that "Black Angus has been very compliant and I know they did their own deep clean of the restaurant and are talking to their own staff about some food handling practices." The initial reports of illnesses first reached the Health Department on Wednesday, December 26, 2018, but officials have yet to release how many individuals have been sickened. Their symptoms are being kept classified as well. Citing the health privacy laws, Morrissey explained that she could not testify to how many reports the city has received of illnesses, nor how many people have become sick.
"Our team, they were out there yesterday and today following up on complaints, as we'd do for any complaint we receive regarding a licensed food service establishment," Morrissey explained recently after the news of a potential outbreak was known. "But at this point it's really too early to tell [what caused diners' illnesses]…Black Angus staff are working with health inspectors to try to determine the cause of the illnesses, manager Jamie Barbarie said Thursday evening."
The manager, Jamie Barbarie, went on to say that "At the end of the day, we just want to make sure everyone knows the Barbarie name has been around for over 60 years in this city and the biggest and highest priority is just the safety of all our patrons and their health and getting to the bottom of all this. We're working alongside the health department in order to do so." Black Angus Grill's most recent health inspection was dated August 15 and according to city health records, the restaurant passed with a score of 91. Out of an abundance of caution, however, the restaurant closed voluntarily after reports of illness started coming in, and didn't reopen until December 28th, 2018. Even after thorough testing, investigators have not determined that Black Angus was the source of any of the complainants' food poisoning.
Even though this failure to identify a source is good tidings for Barbarie's Black Angus Grill, it does lead everyone to the confusing question: where did the illnesses come from? The time frame is typical of most foodborne illness cases, since people tend to get sick up to three days after exposure to Salmonella infections, and 4 to 7 days after coming into contact with E. coli. The simple fact that a large portion of food poisoning outbreaks are linked to restaurants and delis further mystifies this situation. A 2013 study conducted by the Centers for Disease Control and Prevention revealed that up to 68% of all outbreaks are linked to these types of facilities, making this recent outbreak somewhat confusing since the restaurant in question doesn't seem to have caused the illnesses.
There are many other ways illnesses can be spread, however, specifically foodborne illnesses. When you hear the word "poison," you might associate it with toxic substances or skull warning labels, but it's important to understand that many foods have the potentiality of harm. The truest definition of poison is simply a substance that has the ability to cause illness or death when absorbed, ingested, or otherwise consumed. If you find you have some sort of stomach bug and you're pretty sure it isn't the flu (or Barbarie's Black Angus Grill that you visited a week ago), then consider if you've eaten any of these foods in the last few days:
Undercooked meat, poultry, eggs or seafood. These ingredients are by far the most well-known culprits for causing food poisoning. Raw beef, including steaks or ground meat, as well as chicken, turkey, eggs, fish, shellfish, and the like are all capable of containing harmful bacteria or being otherwise contaminated. Eating these foods raw or undercooked will always present the risk of some kind of foodborne illness. Properly cooking all of these ingredients will help kill any harmful bacteria and make them safe to eat.
Unpasteurized milk, or other raw dairy products. All of these ingredients, when raw and unprocessed, likely contain certain harmful bacteria, including Salmonella and E. coli. The pasteurization process kills any of these harmful byproducts and make these foods safe to eat.
Uncooked flour. Much like other raw ingredients, ingesting raw flour has the potentiality to lead to food poisoning due to the fact that certain pesticides or E. coli bacteria could have gotten on the wheat before, during, or after the harvesting processes and is unlikely to have been removed. Many people think eating raw dough is safe just as long as there aren't any eggs involved, but it's important to keep in mind that raw flour can sometimes be harmful too.
Unwashed fruits or vegetables (including pre-prepared or pre-cut). Sometimes it can be hard to remember where your food comes from, but the truth of the matter is that all of the produce in your local grocery store has been through a whole process. Growing, harvesting, and then all of the shipping and handling has likely exposed your fruits and vegetables to countless germs and bacteria, including some that could cause a case of food poisoning. Be sure to wash all of your fruits and vegetables before eating them or preparing them into a meal.
Remember that food poisoning doesn't always come from the restaurants! It can happen in your own kitchen, so practice safe food handling and preparation techniques in order to keep you and your family safe.
By: Abbey Ryan Elder, Contributing Writer (Non-Lawyer)