Case Count Grows in Ground Beef Ecoli O103 Outbreak
Posted in E. coli,Our Blog,Outbreaks & Recalls on May 13, 2019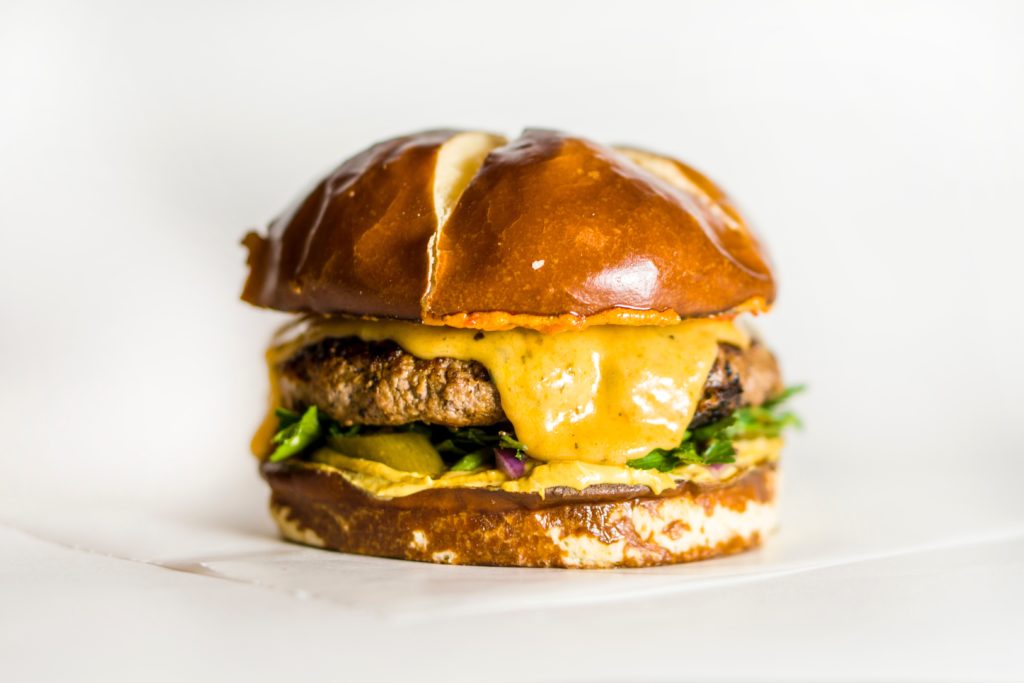 Investigators and consumers grow increasingly more concerned as the case and state count continues to rise in the recent E. coli O103 outbreak linked to ground beef products.  This is devastating news as we approach backyard barbecue and hamburger season with Summer holidays upon us. Here's the latest on the Beef Ecoli O103 Outbreak:
The initial investigation began on March 28, 2019 when Kentucky and Georgia officials notified the Center for Disease Control and Prevention (CDC) of an E. coli O103 outbreak.  So far illness onset has been traced to the date range of March 1, 2019 to April 19, 2019, though illness occurring after March 21, 2019 may not yet be reported due to the lag between illness onset and connection to the outbreak.  Others who may not be experiencing severe symptoms may be treating themselves at home and will also not be included in this outbreak total.
Current information (as of May 13, 2019) indicates a total of 196 people have been infected with the same outbreak strain of E. coli O103 across 10 states including: Florida, Georgia, Illinois, Indiana, Kentucky, Minnesota, Mississippi, Ohio, Tennessee, and Virginia.  The states of Kentucky, Tennessee, and Georgia have been the hardest hit with 69, 55, and 49 cases respectively.  Ohio has 12 cases reported, Florida has 5 cases reported, and Virginia has 2 cases reported.  The states of Illinois, Indiana, Minnesota, and Mississippi each have 1 case reported so far.  Investigators hope that the large-scale recall will help remove potentially linked ground beef from public use and slow down the outbreak, though concern for a product like ground beef that is stored in many family's freezers from an extended period of time may produce additional cases if recall is not observed.  You will find recalled product information below or you can check out the United States Department of Agriculture's recall page and MakeFoodSafe.com's weekly recall post.
A significant number of cases required hospitalization and two of those twenty-eight developed a severe complication known as hemolytic uremic syndrome, or HUS, that can occur in patients with Shiga-toxin producing E. coli infection such as the outbreak strain, E. coli O103.
Two Ground Beef Manufacturers Issue Recalls, Investigators Indicate More to Come
Two separate beef manufacturing plants have issued recalls in response to the outbreak investigation.  Grant Park Packaging in Franklin Park, Illinois and K2D Foods, DBA Colorado Premium Foods in Carrolton Georgia are the two manufacturing plants involved to date, though investigators continue to trace other sources for ground beef consumed by outbreak patients, so additional products may be recalled as the investigation unfolds.
So far outbreak patients have indicated eating ground beef both at home and in restaurants with many patients indicating purchasing large trays or chubs of ground beef and then making dishes like sloppy joe and spaghetti with it.  Additionally, Tennessee health officials have traced the outbreak strain to a restaurant where outbreak patients have reported eating.
Suppliers for home and restaurant use often do not overlap.  As a result, there has been no common supplier, distributor, or brand of ground beef that can account for all outbreak patients.
K2D Foods
K2D Foods issued a recall on April 23, 2019 for approximately 113,424 pounds of ground beef products processed at their manufacturing facility.  These products will bear "Use Thru" dates of 4/14/19, 4/17/19, 4/20/19, 4/23/19, 4/28/19, and 4/30/19 and can be identified by the establishment number EST. 21781 inside the USDA mark of inspection on all packaging.
Grant Park Packaging
Grant Park Packaging issued a recall on April 24, 2019 for approximately 53,200 pounds of raw ground beef products processed at their manufacturing facility on October 30, 2019, October 31, 2019, and November 1, 2019.  These products can be identified as bearing the establishment number EST. 51308 inside the USDA mark of inspection on all packaging.
These particular ground beef products were sold in bulk in 40-pound volumes and display the brand, "North Star Imports & Sales LLC" with product information "100% GROUND BEEF BULK 80% LEAN/ 20% FAT" and marked "FOR INSTITUTIONAL USE ONLY."
What to Look Out For
Symptoms of the outbreak strain E. coli O103 may vary from person to person in severity with those in higher risk demographics such as the very young, the very old, and those with a compromised immune system at highest risk of infection and complication.
Onset often occurs somewhere around 3 to 4 days after consuming contaminated food but can occur anywhere from 1 to 10 days after exposure.  You can also become sick from coming in contact with contaminated foods or food surfaces without washing your hands or consuming raw or undercooked beef products.  Food sanitation and cooking to an appropriate internal temperature of 160 ⁰F to 165 ⁰F for ground beef and ground beef containing casseroles respectively.
Symptoms generally last around 5 to 7 days with some people experiencing a longer illness.  The most common symptoms include severe stomach cramps, diarrhea that is often bloody, and vomiting.
A serious and life-threatening complication known as HUS that results in kidney failure may occur.  In fact, 5 to 10% of those diagnosed will fall victim to this complication.  HUS symptoms often develop about a week after initial symptoms and can coincide with improvement in the diarrheal symptom.  Look for decreased urination, paleness in the cheeks and lower eyelids, and feeling very tired.  While most people will recover from HUS after treatment, it is important for HUS patients to be hospitalized right away to avoid complete kidney failure or death.
When Should You Contact Your Doctor?
If you have consumed any of the recalled product and have experienced any of the symptoms listed above it is a good idea to reach out to your healthcare provider, even if your symptoms are mild.  Linking your illness and experiences may help others by assisting the investigation on the source of the outbreak.
You should contact your healthcare provider if you experience diarrhea lasting for more than 3 days or vomit so much that you cannot keep liquids down or pass very little urine.  These are signs of severe dehydration that can result in life-threatening illness.
The Lange Law Firm 
Our mission is to help families who have been harmed by contaminated food or water.  When corporations cause Ecoli food poisoning outbreaks or Legionnaires disease outbreaks, we use the law to hold them accountable.  The Lange Law Firm, PLLC is the only law firm in the nation solely focused on representing families in food poisoning lawsuits and Legionnaires disease lawsuits.
If you were infected with Ecoli after exposure to Aldi/ ADM Milling Co. Baker's Corner All Purpose Flour and are interested in making a legal claim for compensation, we have an Ecoli lawyer ready to help you.  Call us for a free no obligation legal consultation at (833) 330-3663 or send us an e-mail here.
By: Heather Van Tassell, Contributing Writer (Non-Lawyer)