15 Sick in Arizona from Beef Salmonella Outbreak
Posted in Outbreaks & Recalls,Salmonella on October 4, 2018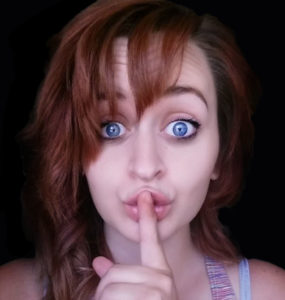 As of October 4th, 2018, JBS Tolleson, Inc. recalled approximately 6,500,966 pounds of various kinds of their raw, non-intact beef products due to a possibility of them being contaminated with Salmonella. It looks like we have yet another Beef Salmonella outbreak. There are currently 57 reported illnesses with 14 hospitalizations linked to the outbreak.
The United States Department of Agriculture's Food Safety and Inspection Service (FSIS) announced the recall just today, explaining that "The raw, non-intact beef items, including ground beef, were packaged on various dates from July 26, 2018 to Sept. 7, 2018. The following products are subject to recall: [Products List (PDF) (or XLSX) | Product Labels (PDF only)]." According to FSIS, "The products subject to recall bear establishment number "EST. 267" inside the USDA mark of inspection," and these products were shipped to a large collection of retail locations and institutions all across the nation.
Here's what you should know!
Other Ground Beef Outbreaks
There have been numerous foodborne illness outbreaks this year along that have been directly linked to ground beef products. For instance, in September, the CDC clarified an outbreak that Cargill Meat Solutions in Fort Morgan, Colorado, caused. The company recalled ground beef products produced and packaged on June 21, 2018, and were shipped to nationwide retailers. Restaurants and retailers were specifically instructed not to serve or sell any of the recalled ground beef, and consumers with any ground beef products in their freezers were specifically instructed to contact the store where they purchased the meat to find out if it was, in fact, the recalled meat.
This particular outbreak commenced after effecting 4 states with the strain of Shiga toxin-producing E. coli O26, causing 18 illnesses, 6 hospitalizations, and 1 death. The illnesses started on dates between July 5th, 2018, to July 25, 2018. The outbreak is now over. However, similar outbreaks centering around ground beef have occurred in the past, most often causing a multi-state outbreak and leaving at least a dozen people affected. Another similarity with ground beef outbreaks is that they are commonly caused by some sort of E. coli strain.
This latest ground beef recall, however, seems to be due to Salmonella, according to the FSIS announcement. The CDC launched an outbreak website linked to the recall just today.
What's Up with JBS?
While the JBS website clearly gives a statement about food safety, this latest outbreak leads one to question how thorough their efforts for food safety truly are. Their "food safety" page states,
Confidence in the safety of our products. That's what you expect. We adopt an aggressive and innovative approach to food safety, always focused on the provision of wholesome, safe products to give you the confidence you expect when partnering with JBS USA and Pilgrim's®.
JBS goes on to explain how closely they work with government regulatory agencies, as well as "industry leaders, suppliers, customers, consumers, and the scientific community to monitor the safety of our products," obviously clarifying that food safety is an important characteristic to uphold with their beef products. Despite their efforts to focus on contamination prevention, some sort of slip-up must have occurred to result in 6.5 million products deserving a recall. FSIS has identified this outbreak as a Class 1, meaning that "There is a health hazard situation where there is a reasonable probability that the use of the product will cause serious, adverse health consequences or death."
What's the Latest Outbreak?
As of September 5th of this year, case-patients notified FSIS of an investigation of Salmonella Newport illnesses occurring after an apparent consumption of a variety of beef products regulated by FSIS. The very first store receipt presented potentially linked the purchase of a FSIS-regulated product to a sickened patient, and it was received on September 19th of this year. After this report, FSIS was able to being a traceback investigation of ground beef products, discovering that to date, eight cases have officially provided a receipt or shopper card to further help these traceback investigations.
So far, 16 states have confirmed illnesses. These include:
| State | Ill People |
| --- | --- |
| Arizona | 15 |
| California | 4 |
| Colorado | 12 |
| Idaho | 1 |
| Iowa | 1 |
| Illinois | 1 |
| Indiana | 1 |
| Kentucky | 1 |
| Minnesota | 1 |
| Montana | 5 |
| Nevada | 2 |
| Ohio | 2 |
| Oregon | 1 |
| South Dakota | 2 |
| Utah | 6 |
| Wyoming | 2 |
| Total | 57 |
FSIS, along with the Centers for Disease Control and Prevention (CDC) and state public health and agriculture partners, have been able to reliably determine that raw ground meat is the most likely source of these case-patients' illnesses. Further investigations have identified JBS as the producer of the ground beef products in question, resulting in a massive recall, as well as an "epidemiological investigation [that] has identified 57 case-patients from 16 states with illness onset dates ranging from August 5 to September 6, 2018."
Therefore, this outbreak is already far larger than many of the previous outbreaks linked to ground beef. The true concern now is that many of the recalled products will remain frozen within consumers' freezers and be eaten later, only to result in illness. Because of this, any consumers who have purchased any of these raw ground beef products are specifically encouraged to not eat them. Rather, FSIS recommends that any and all of these products should be discarded or returned to the place of purchase in order to avoid any risk of illness.
It's important to understand that by consuming a food contaminated with Salmonella, salmonellosis can result, which is one of the most common foodborne bacterial illnesses. Elderly adults, infants, as well as individuals with weakened immune systems or preexisting health conditions are at a heightened risk of contracting an illness from these contaminated meats. Discarding any food believed to be contaminated with the Salmonella bacteria is key in avoiding the illness.
Conclusion
Sometimes it's difficult to impossible to determine whether or not a product has been contaminated. Therefore,
FSIS advises all consumers to safely prepare their raw meat products, including fresh and frozen, and only consume ground beef that has been cooked to a temperature of 160°F. Other cuts of beef should be cooked to a temperature of 145 °F and allowed to rest for at least 3 minutes. The only way to confirm that ground beef or other cuts of beef are cooked to a temperature high enough to kill harmful bacteria is to use a food thermometer that measures internal temperature.
Contaminated foods are a serious situation. Because of this, FSIS has promised that they will continue to work with the public health partners in order to contain the outbreak, and also plans on providing updates and information as it is available.
Our Salmonella Lawyer is Here to Help You
If you believe you have developed a Salmonella infection, we want you to know that a Salmonella Lawyer at the Lange Law Firm, PLLC is currently investigating this matter and offering free legal consultations. Our lawyer, Jory Lange became a lawyer to help make our communities and families safer.
If you or a loved one have become ill with Salmonella after eating ground beef products, you can call (833) 330-3663 for a free consultation or complete the form here.
By: Abigail Ryan, Contributing Writer (Non-Lawyer)