Blastomyces Outbreak Hits Michigan Paper Mill
Posted in Our Blog,Outbreaks & Recalls on August 9, 2023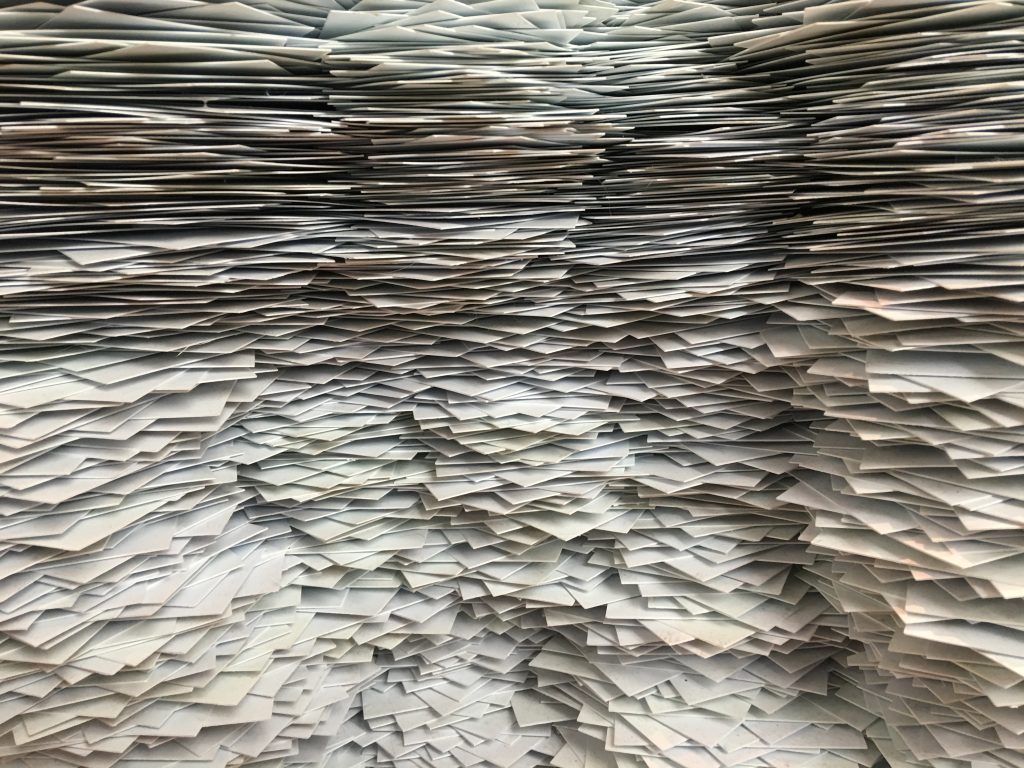 A rare, but serious fungal outbreak has impacted employees at an Upper Peninsula paper mill in Michigan. The Escanaba plant, owned by the American Subsidiary of Billerud AB, a Swedish pulp and manufacturer is ground zero.
At least 1 person has died, 12 have been hospitalized, and around 100 have fallen ill. Investigators suspect blastomycosis, the illness associated with the fungus, Blastomyces.
The Blastomyces fungus can be found in the environment in the midwestern, south-central, and southeastern parts of the country. It thrives in moist soil and decomposing matter such as leaves and wood.
Respiratory illnesses began as early as late January and Early February.  But when cases began rolling in around mid-March, investigators knew something was wrong. All of those with identified or suspected blastomycosis were either employees, contractors, or visitors of the plant.
Some Perspective
While Blastomyces is naturally occurring; human infection is rare. In fact, most people who are exposed to Blastomyces spores don't even get sick. Though some may develop symptoms often confused with a cold, flu, or other respiratory ailment.
Having more than a handful of infections, particularly linked to the same location is just not common. To put this in perspective, states that track blastomycosis infection only report about one or two cases per 100,000 population in a year. Deaths are even more rare. In the 20 year span of 1990 to 2010, the CDC only identified 1,216 blastomycosis-related deaths across the entire United States.
Billerud Paper Mill Responds
The Billerud paper mill, located in Escanaba, Michigan is participating in the investigation with local, state, and federal health and occupational safety officials. At nearly 900 employees, the mill is the largest manufacturing employer and economic driver north of Midland in the state, according to the Michigan Economic Development Corporation.
Workers and Representatives Surprised, As Mentioned in Statements
Workers and representatives of the facility were surprised at news of the outbreak.
"I've been at the paper mill for about 11 years, and we have never seen anything like this," said Gerald Kell, president of the United Steel Workers Local 21 union that represents about 670 of the mill's empoyees.
The company is cooperating with the investigation and actively looking for the source of the outbreak, though it is going to be a challenge.
"Identifying the source can be difficult because the Blastomyces fungus is endemic to the area," the company said in a statement. "There has never been an industrial outbreak of this nature documented anywhere in the U.S."
Risk and Symptoms
Most people do not become ill after exposure. Many who do experience symptoms attribute them to other more common illnesses as the symptoms are so common. Cough, night sweats, muscle aches or joint pain, chest pain, difficulty breathing, weight loss, and extreme fatigue are some of the typical symptoms.
However, for some – such as those with weakened immune systems, a blastomycosis infection can be severe, and even deadly.
Unfortunately, there is a large range between exposure and onset. Someone could display symptoms anywhere from three weeks to three months after exposure.
The disease is not typically transferred from person to person, so the illness is not contagious.
According to the United States Centers for Disease Control and Prevention (CDC), "people contract blastomycosis after breathing in microscopic fungal spores from the air, often after participating in activities that disturb the soil." The body's warmth and moisture are a happy home for the fungus. It begins to transform the spores into yeast that can either stay in the lungs or spread through the bloodstream to other parts of the body. These areas commonly include, but are not limited to the skin, bones, joints, organs, brain, and spinal cord.
Treatment
A proper diagnosis is key to appropriate treatment. An antibody test performed on patient saliva or urine samples is necessary to indicate the presence of the offending fungus.
Respiratory symptoms such as those found in blastomycosis patients is often confused with bacterial pneumonia or flu, and treated incorrectly.
"We had a few people out with respiratory (symptoms), says Kell. "A couple of them were pretty sever; they required hospitalization."
After being treated for bacterial pneumonia without improvement, additional tests were performed. This is when medical personnel discovered the infection was not pneumonia, but blastomycosis.
"It's not something they would typically test for," says Kell. "Now people are getting identified quickly and getting more effective treatment."
An extensive anti-fungal treatment is necessary for blastomycosis. This treatment could be for quite some time, depending on the individual. Courses of treatment often last anywhere from six months to a year.
If Not Contagious, Then Why Are So Many Sick?
The big question is, "if blastomycosis is not contagious, why are so many workers sick?" The answer often lies in the environment.
Employees must have become ill after exposed to the same materials. Materials containing the Blastomyces fungal spores.
Paper is a product made from wood. The easy conclusion is that contaminated wood is the source of the infection.  But where is this potentially contaminated wood?  That is what remains unknown.
Source of Fungus is Still Unknown
The Escanaba plant issued a statement from Escanaba Mill Operation Vice President, Brian Peterson in a Free Press Statement:
"The health and safety of our Escanaba employees is out first priority," he
         said. "Although the source of the infection has not been established, we
         continue to take this matter very seriously and are following
         recommendations from health and government officials and implementing
         numerous, proactive steps to protect the health and safety of our employees,
         contractors, and visitors."
The plant announced the temporary idling of the Escanaba paper mill on April 13, 2023 based on recommendations from the National Institute for Occupational Safety and Health to allow for additional cleaning of the facility.
Meanwhile, workers are supplied with, and encouraged to wear N95 masks (filters dusts, mists, and fumes at a 95% efficiency with a barrier that restricts over 0.3 micron sized particles).
The company is inspecting the ventilation system and ductwork for "evidence of water incursion and microbial growth." Additionally, the HVAC systems and other areas of the plant are being deep cleaned as well.
Mill Plans to Re-Open And Continue Investigation
It seems the mill plans to re-open in late April, even if no cause is discovered. The company intends to offer Blastomyces urine antigen screening tests for potential exposure on a voluntary basis.
Investigators will use these test results and an accompanying questionnaire to help narrow down the source. With such a large facility, testing every square inch of the 2,000 acre mill is just not an option. The results of these voluntary tests will allow prompt treatment if an employee is exposed, but also will create a more informed environmental sampling strategy. Those testing positive will lead investigators to the areas that they work, thus hopefully identifying a source that can be mitigated.