Multi-state Romaine Lettuce Outbreak Shows Gaps in Traceability
Posted in E. coli,Outbreaks & Recalls on June 20, 2018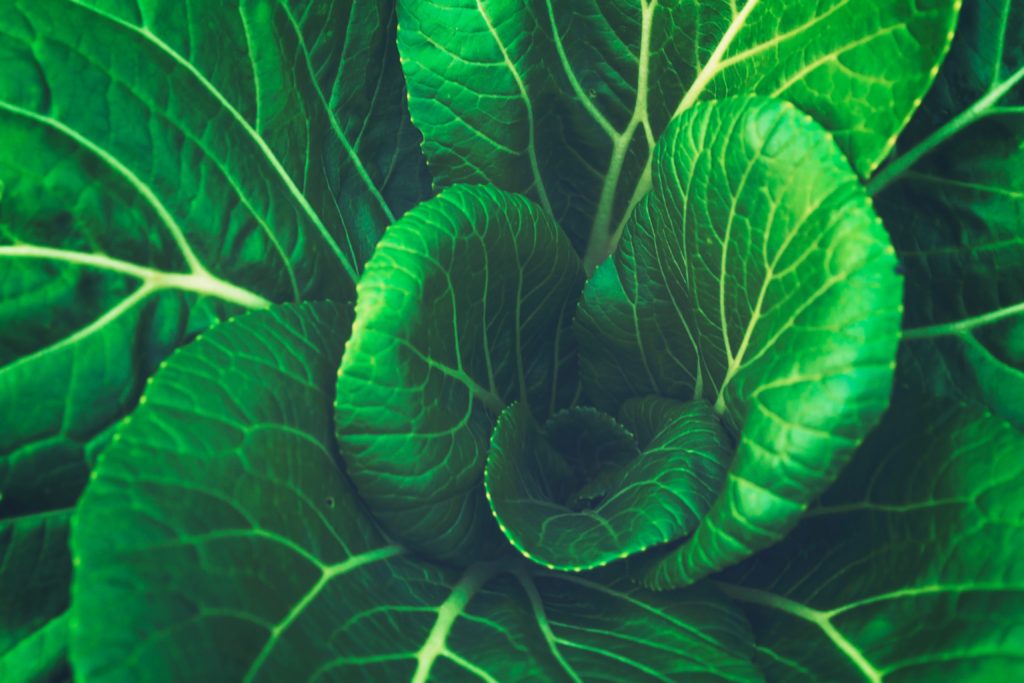 An outbreak impacts lives of many people. Especially when the culprit behind it is something that is considered quite 'healthy' and looms around in our daily meals. Yes, we are talking about romaine lettuce – which is found in most of our salads, sandwiches, burgers, roasted vegetables, etc. It is a food many of us eat on a daily basis. For weeks, an E. coli outbreak linked to romaine lettuce has created nationwide panic among people in the US. And considering the deadly strain behind it – E. coli O157:H7 – its geographical spread and the amount of people affected, it definitely led to a big stir around buying and eating the lettuce.
The shocking part is not yet over. CDC says that the investigation is still ongoing and even though they have identified one most likely source of the outbreak, there have been no recalls yet. This brings to light the traceability that we face in our food industry. A weak link that still exists and costs lives, time and money each year at the time of the outbreaks. In recent times, blockchain technology has come to the rescue and promises to target this weak link.
Are latest outbreaks a warning sign to include blockchain into our food system as soon as possible?
In the most recent outbreaks, even though the officials were able to identify the possible source of the outbreak, 'the where' and 'what farm' questions were still looming. The food supply chains are rather complicated. It is not a chain but a web where transparency becomes an issue. This can make it difficult for the transactions to track in real time. This is where blockchain steps in. Blockchain can help different retailers and manufacturers that are involved in the farm to fork process to store the information in an open virtual space. Since there is no central institution that keeps the records and the data is completely encrypted, blockchain maintains virtual security.
This means that at the time of any outbreak, entire food chain will become more empowered to be more responsive. The 'what' and 'where' questions will be handled much better and will save a lot of lives, time and money.
What is Blockchain and How will it help solve our traceability problems?
Blockchain is a decentralised, distributed and digital ledger that can safely record the transactions. Before its expansion to other fields, this ledger was mostly used in the financial services industry to track the accounts. The participants of the blockchain are bound by certain rules and restrictions by which they are able to record the data. The blockchain has been described as the perfect solution to the 'complex food system'.
Walmart, the seller of 20% of all the food in the US, is using the technology in a small portion of its system. They began testing the technology in late 2016 with the help of IBM. Walmart recalled 5000 pounds of meat due to E. coli scare in 2016 which led them to use blockchain as a rescuer to any future foodborne illness scares.
Walmart did 2 pilot run projects before finally applying blockchain to their food system. They did a traceback test on the mangoes at one of their stores. When the traceback was done how it is usually done, it took a total of 6 days, 18 hours and 26 minutes to trace back the food to its source of produce. But, the same traceback with blockchain took the authorities only 2.2 seconds to present the information about the mangoes.
As you may know, 6 days is quite a long time when there is an ongoing outbreak. A lot of lives can be saved when the source can be traced in a matter of seconds.
Not only will blockchain help in quick tracing of food, it will also help in differentiating between safe and contaminated products. Generally, when a food product is linked to an outbreak, the manufacturer recalls the whole bunch of products due to scare even though just a batch out of them is a culprit. This leads to wastage of food, money and land resources. Blockchain will ensure more targeted recalls, less waste, stability in food chain system, faster response and more responsibility. This will help companies in making sound recall decisions for betterment of public health.
Blockchain will also help in identifying the individual culprit – sometimes it's the negligence in farming that causes contaminations and other times it is due to neglect during manufacturing process. Sometimes, retailers sell the contaminated products unknowingly, but with blockchain technology it will all come to an end.
The most important challenge with the technology still remains participation. Walmart has urged suppliers to put the data on blockchain so as to increase transparency. Other major food suppliers like Unilever, Nestle, Kroger etc. are joining hands too. Food safety has to be a collaborative issue and not a competitive one.
Most Recent Outbreaks That Implies We Are in Desperate Need of Blockchain
December 2017 – January 2018:
An outbreak linked to lettuce hit both US and Canada in December 2017.
Case count: 67 (42 in Canada and 25 in US)
Deaths: 2 (1 in US and 1 in Canada)
Hospitalizations: 26 (17 in Canada and 9 in US)
Most affected states: 5 in Canada and 15 in US
Recalls: No
The reason this outbreak stressed on the importance of blockchain is because the officials were not able to identify what type of leafy greens caused the outbreak.
March 2018 – May 2018:
The most recent romaine lettuce outbreak led to CDC and FDA issue warning against eating all kinds of lettuce.
Illness: 172
Death: 1
Hospitalizations: 75 (20 developed HUS, a type of kidney failure condition)
Most affected states: 32
Recall: No
The most recent illnesses were reported when lettuce from Yuma growing region in Arizona was still available in the stores. Since the harvest season is over, no lettuce is available from the region now. The growing season is now shifted to California. Only time will tell what the next season will bring. Let's hope they figure this out before the next growing season.
By: Pooja Sharma, Contributing Writer (Non-Lawyer)