British Columbia Red Onions Salmonella Outbreak
Posted in Our Blog,Outbreaks & Recalls,Salmonella on July 31, 2020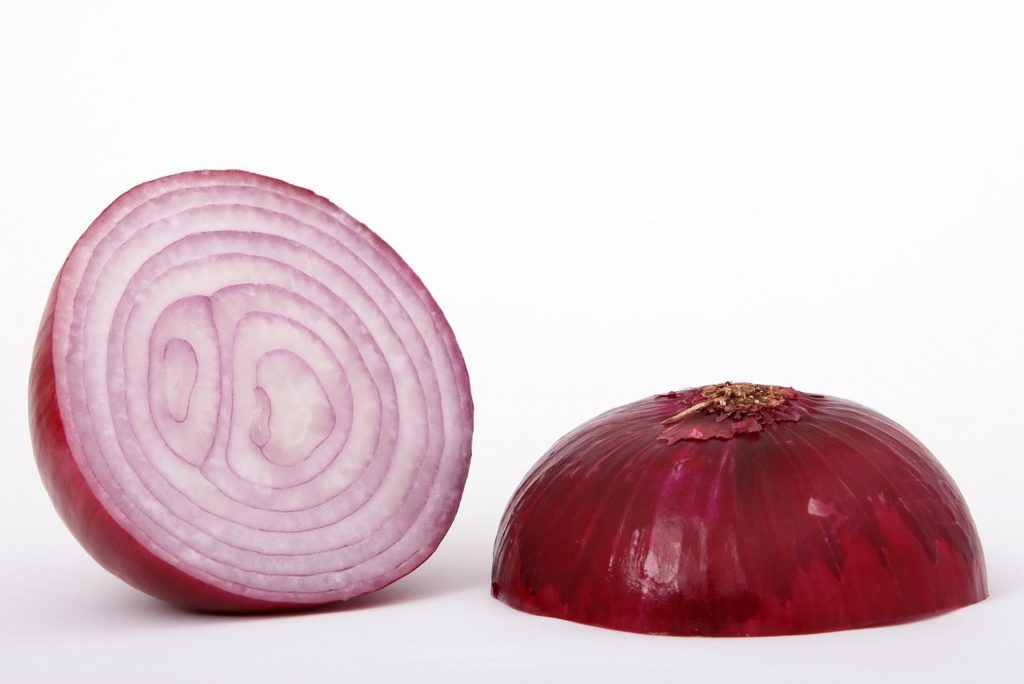 An ongoing Salmonella outbreak linked to red onions has sickened 55 more people in Canada pushing the total number of cases to 114. The Western provinces in the country are majorly reporting the cases. A total of 43 people in British Columbia and 55 in Alberta have been affected. 13 people in Manitoba, 2 in Ontario and 1 in Prince Edward Island are also exposed. This British Columbia red onions Salmonella outbreak has hit hard.
The case from PE Island traveled to Alberta. Another province, Saskatchewan, recently started investigating some new Salmonella Newport infections, but they haven't been confirmed yet.
Based on the investigations till now, onions imported from the US are the likely source of the outbreak. Many of the individuals sickened as part of the outbreak said they ate red onions before experiencing symptoms.
The Public Health Agency of Canada (PHAC) along with the US Center for Disease Prevention and Control (CDC) and local health institutes like the BC Centre for Disease Control is investigating the outbreak in the country. British Columbia is one of the worst-hit provinces. More cases can be reported from the region, says BC CDC.
"Retailers and restaurants in these locations are also advised not to use, sell or serve red onions imported from the US," says British Columbia CDC. They also added that red onions in Canada aren't the source of the outbreak. "Most people with Salmonella will recover without treatment. Children under 5 years of age and adults over 65 years of age, and people with weakened immune systems are more likely to have severe illness," the BC CDC says.
Out of all the individuals being hit by the outbreak, the data for 102 is available. 16 people have been hospitalized. Thankfully, no deaths have been reported. 56% of those sickened are females.
US is Reporting Cases, Too
On July 24, CDC reported a mystery Salmonella infection in the country with 212 cases in 23 states and 31 hospitalisations. Unlike PHAC, CDC hadn't recommended consumers to stop consuming any specific food item or retailers/ restaurants to avoid selling any product.
Until today. The CDC announced red onions are the culprit in the US, too.
As of July 29, 2020, a total of 396 people infected with the outbreak strain of Salmonella Newport have been reported from 34 states. A list of the states and the number of cases in each can be found on the Map of Reported Cases page.
Illnesses started on dates ranging from June 19, 2020, to July 12, 2020. Ill people range in age from less than 1 to 102 years, with a median age of 39. Fifty-two percent of ill people are female. Of 236 ill people with information available, 59 hospitalizations have been reported. No deaths have been reported.
Illnesses might not yet be reported due to the time it takes between when a person becomes ill and when the illness is reported. This takes an average of 2 to 4 weeks. Please see the Timeline for Reporting Cases of Salmonella Infection for more details.
The investigation is still ongoing.
CDC Recommendations
CDC has urged anyone with Salmonella symptoms to contact their healthcare provider immediately and note down the things they had a week before the onset of symptoms. Cooperate with the public health officials if they contact you and answer all the questions. This simple step can help identify the likely source of the outbreak and prevent others from getting sick.
'The outbreak is rapidly growing in size,' CDC reports.
States with Cases: AK (6), AZ (14), CA (49), CO (10), FL (3), ID (5), IL (10), IN (2), IA (15), KS (1), KY (1), ME (4), MD (1), MI (23), MN (10), MO (6), MT (33), NE (5), NV (5), NY (4), NC (3), ND (5), OH (7), OR (71), PA (2), SC (1), SD (11), TN (5), TX (1), UT (61), VA (4), WA (2), WI (5), WY (11)
'The US CDC is also investigating an outbreak of Salmonella Newport illness that has a similar genetic fingerprint to the illnesses reported in the outbreak', as stated in the Public Health Notice by PHAC. The two agencies are collaborating to find out more likely sources of the outbreak and cause of contamination in red onions, adds PHAC.
Recalls
On July 31, 2020, Sysco recalled red onions imported from the USA due to possible Salmonella contamination. The recall was done in Western Canada through the following Sysco areas: Calgary, Edmonton, Kelowna, Regina, Victoria, Vancouver and Winnipeg. Everyone from manufacturers, retailers, distributors and food service establishments should refrain from using or selling the recalled products.
The Canadian Food Inspection Agency (CFIA) is continuing with the investigation and additional recall may happen in the days that follow. The CFIA updates the public about food recall warnings through Public Health Notices on the Canadian Government's website and their Twitter account, which you can follow right here: @InspectionCan.
Recalled Products:
Brand
Product
Size
Product Code
Other Info.
Imperial Fresh
Purple Onions

(Jumbo)

10 lb
8399925
All products imported since May 24,2020
Imperial Fresh
Purple Onions

(Jumbo)

25 lb
8313967
All products imported since May 24,2020
(Sysco is an American MNC. It's the world's largest broadline food distributor. The company is based in Houston, Texas and services to over 90 countries worldwide.)
In the US, FDA's traceback investigation is ongoing but has identified Thomson International, Inc. of Bakersfield, CA as a likely source of potentially contaminated red onions. Although the investigation has determined that red onions are the likely source of this outbreak, Thomson International, Inc. has notified FDA that it will be recalling all varieties of onions that could have come in contact with potentially contaminated red onions, due to the risk of cross-contamination. This recall would include red, white, yellow, and sweet onions from Thomson International, Inc. Recall information will be made public as soon as it is available from Thomson International, Inc.
What Should I Do?
If you have consumed the recalled product, consult your doctor immediately. If you are in possession of any of the products mentioned above, throw them out and clean the area where it was kept. In case you aren't sure of the origin of the red onions in your house, contact your place of purchase. Please note that some products may still be present in the market, so check the product name and code when you shop for red onions.
Additionally, any food item contaminated with Salmonella might look normal but can infect you nonetheless. So just because the onions don't show any signs of being tainted, please don't eat them. Always check for the recalled product ID and discard the ones that match or the ones you can't find the source of.
About Salmonella
Salmonella is a common diarrheal infection, especially among children. It is a bacterial disease that affects your intestinal tract. The most common sources are raw or undercooked poultry, meat, eggs and other forms of dairy. In recent times, even fruits and vegetables have been the culprit behind nasty Salmonella outbreaks.
The incubation period of the illness is 2-7 days. This is the time period within which you start showing symptoms for the disease. The most common ones are diarrhea (often explosive), nausea, vomiting and abdominal cramps. Medical attention is recommended for anyone who believes they have Salmonella.
How Does Salmonella Gets Into Our Food?
The important question is how does this bacteria sneak into our food. Well, it lives in the intestines of humans and animals – like birds and poultry. They shed it into their feces. So, it's present in the environment around these animals, which then gets passed onto the raw poultry.
Salmonella gets into fresh fruits and vegetables through a number of ways. It can infect them on the field through water that's contaminated with feces or a worker who manages fresh produce doesn't wash his hands properly and can taint the whole batch. At times, the person who cooks your food at a restaurant doesn't maintain proper hygiene and can infect your food.
This is how you're exposed to the bacteria, and it enters your body. Not all individuals who ingest Salmonella will become sick, but they certainly become carriers of the bacteria. And they pass it on to other people. That's how the chain continues.
What to do if you feel sick with Salmonella?
If you feel sick and have consumed red onions, we suggest you contact your health care provider immediately, and report your illness to your local health department.
How The Lange Law Firm Can Help
Our mission is to help families who have been harmed by contaminated food or water.  When corporations cause Salmonella food poisoning outbreaks, we use the law to hold them accountable.  The Lange Law Firm is the only law firm in the nation solely focused on helping families in food poisoning lawsuits and contaminated water lawsuits.
As a US law firm, The Lange Law Firm is well positioned to pursue those responsible in the United States for growing, producing, and selling Salmonella contaminated red onions.
If you got Salmonella food poisoning in the Red Onions Salmonella Outbreak and are interested in making a legal claim for compensation, we can help.  Our Salmonella lawyer can help you pursue compensation for your Salmonella food poisoning.  Call us for a free no obligation legal consultation at (833) 330-3663 or send us an e-mail here.
By: Pooja Sharma