Bronx Hospital to Install New Cooling Towers
Posted in Legionella,Legionnaire's disease,Our Blog,Outbreaks & Recalls on February 27, 2019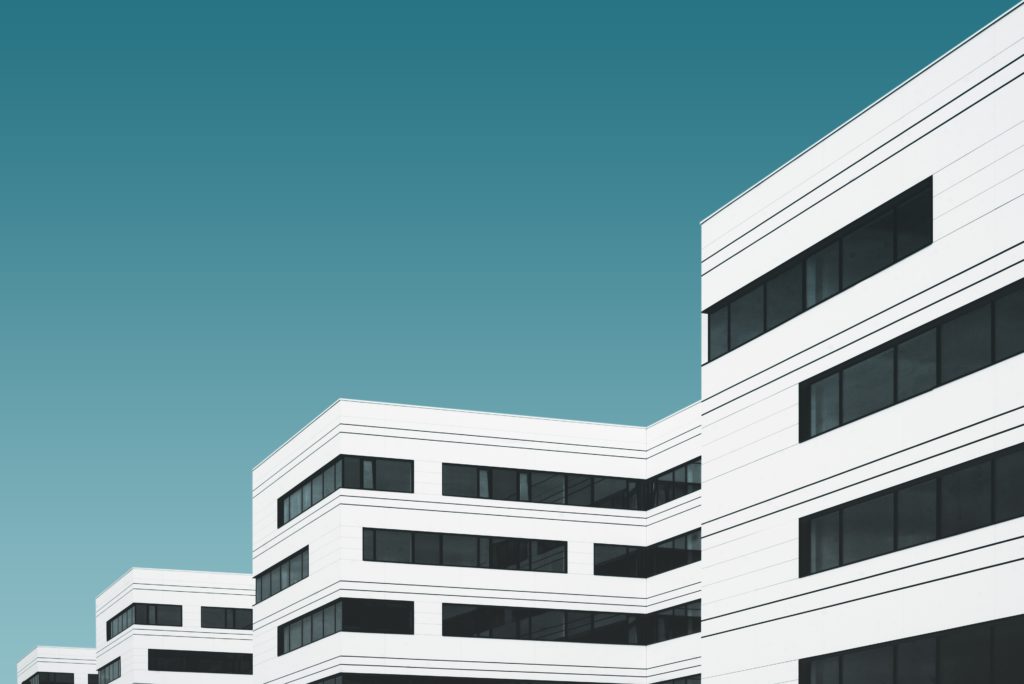 NYC health + hospitals, which is the largest public health care system in US,  announced complete installation of state-of-art antimicrobial cooling towers. These cooling towers are installed to reduce the risk of harmful bacteria like Legionella in the water system. They support the normal functioning of the cooling tower like heating, ventilation and air-conditioning along with the anti-microbial features. Here's what you need to know about the Bronx's New Cooling Towers.
Legionnaires disease bacteria was found in New York City hospital in Bronx. The testing was done after a Legionnaires' cluster was found in upper Manhattan that sickened 27 people and caused 1 death. The new cooling towers are replacements to those that have reached their expected end of life. Even though the old ones weren't causing any significant health concern, leaders of the system thought that this was an opportunity to increase protection.
Research was done for various replacement models, before narrowing it down to the cooling tower model currently installed. Here are some of the most important factors that were taken into consideration.
One of the most crucial aspect was enhanced safety. The new model has features that not only prevent but hinder the potential growth of bacteria including Legionella. The shells within the towers are infused with an antimicrobial resin that consists of wide-spectrum additives. These additives act on a cellular level to disrupt and prevent uncontrolled growth of microorganisms and biofilm.
Additionally, the towers consist of high-density polyethylene design that is resistant to corrosion as opposed to traditional metal cooling towers that are prone to corrosion from salt air and industrial gasses. Moreover, the body is also resistant to harsh chemical that are often circulated during cooling tower treatment or cleaning of the tower.
Also, the shells of cooling tower which hold the water have a rounded shape. Traditional cooling towers have a boxy shape, which can slow down the water circulation and increase chances of bacterial growth. The rounded shape keeps the water circulating so that it doesn't become stagnant in any spot and promote bacterial growth. NYC Health + Hospitals also wanted to meet the city's mandate to save on energy and therefore, teamed up with New York Power Authority, a state power organization working towards innovative and energy-efficient infrastructure.
According to engineers, these towers are expected to reduce the energy consumption by 40%. Louis Ighlat, associate executive director at NYC Health + Hospitals, who led the team responsible for selecting and installing new cooling towers said, "We worked with New York Power Authority to ensure that the new cooling towers would be as energy-efficient as possible." The new towers are equipped with smaller 5-horsepower, 18-inch fans in contrast to large, 48-horsepower fans on each unit. This reduces the energy consumption considerably.
The cooling towers also have variable-frequency drives that increases energy savings. This could yield energy savings of 40 percent compared to operational costs of retired system. Since Legionnaires outbreak in August, NY public health officials have worked proactively to eradicate Legionella from water systems. Installing these new antimicrobial cooling towers show that NYC Health + Hospitals are working with vigilance and prudence to protect the people of New York city.
The cooling towers were manufactured by Delta Cooling Towers. "We are very pleased that Lincoln was the first medical facility in the greater New York City area to adopt the antimicrobial tower and while it is increasingly being selected as the cooling tower for a number of industries including health care, Lincoln was just the 6th facility nationwide to have it installed," says John Flaherty, CEO of Delta Cooling Towers.
The cooling towers were installed without any interference to the hospital operations. As each component was smaller and lighter, installation team used small cranes to lift the towers and put them in their position.
Each year, around 200 to 500 cases of Legionella are diagnosed in New York City. The risk to most people of catching Legionnaires is very low. People who are at risk are elders, people with weak immune system, those who have chronic lung disease or people who smoke. Legionnaires can only occur when an individual inhales microscopic water droplets that contain Legionella bacteria. It doesn't spread by drinking water contaminated with the bacteria.
How does a cooling tower spread Legionnaires?
A cooling tower is a heat rejection device that takes warm water from a heat source like an air conditioning unit, reduces the temperature of water and recycles it back into the system. Cooling towers form an ideal condition for the growth of the bacteria as their temperature remains between 68 to 122 degrees Fahrenheit. When the tower becomes contaminated with the bacteria, it can contaminate the vapor that goes into the atmosphere. These vapor droplets can make someone sick when inhaled.
Prevention of Legionnaires in a cooling tower can be done by chemical water treatment (using biocides), system engineering to prevent any stagnant spots and smooth flow of water, maintenance of the system through constant monitoring and consistent water treatment.
Legionnaires disease is a severe form of pneumonia that can cause headache, muscle pain, chills and fever. Other symptoms that occur after 2 to 3 days are chest pain, shortness of breath, cough etc. It primarily infects the lungs. A mild form of Legionnaires is Pontiac fever, which produces the same symptoms but does not infect the lungs. It generally clears away within 3 to 5 days on its own. The disease is named after the outbreak where it was first identified in 1976, at an American legion convention held in Philadelphia.
Legionella can be deadly if not treated on time. The disease can sometimes cause hospitalisation especially for those who are at high risk. Some complications that can occur are septic shock, respiratory failure and acute kidney failure.
Some other sources of Legionnaires apart from cooling towers is hot tubs, whirlpools, decorative fountains, swimming pools, mist machines etc. To prevent growth of bacteria in these systems, it is important that there is meticulous cleaning and disinfecting plans put into action. If a company or person fails to do so and you or a loved one contract Legionnaires disease, you may be able to recover compensation through a Legionnaires' disease lawsuit. Speak with a qualified Legionnaires' disease lawyer to learn more.
By: Pooja Sharma, Contributing Writer (Non-Lawyer)