California – The Epicenter and Hardest Hit in the Ecoli Romaine Outbreak?
Posted in E. coli,Outbreaks & Recalls on November 24, 2018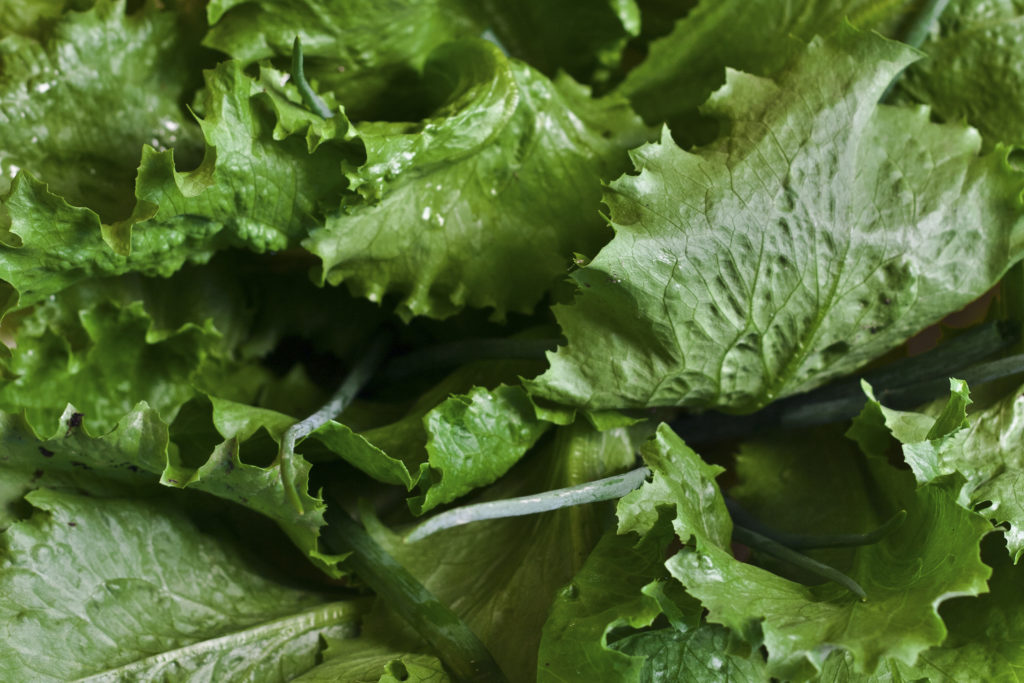 The ecoli romaine outbreak is not linked to the one we had in the Spring of this year. Which means, Yuma, Arizona is likely not on the hook. However, the other growing locale for romaine lettuce in the United States is the likely culprit: California.
Monterey County Agricultural Commissioner Henry Gonzales recently told the media that be believes California is the source. "The lettuce most likely came from Monterey County, maybe San Benito County," he said.
The FDA has also confirmed this link. On Thanksgiving Day, FDA Commissioner Scott Gottlieb tweeted:
#FDA continues to investigate source of e.coli outbreak traced to Romaine. We believe it's related to lettuce harvested from California. We hope to have more information by Monday isolating the growing region. New crop will soon harvest from other regions
Meanwhile, the CDC and FDA continue to recommend consumers avoid romaine.
A Look Back on Leafy Greens
Beloved greens are in danger of having their golden reputation tarnished. Since a kid, we have all been told to eat our greens as they are good for us. The unrivalled nutritional benefits of eating a healthy diet full of leafy greens has long been studied and endorsed by health warriors for generations. For we are all fully aware that to get those killer 6-packs, our favorite cakes and chocolates must be swapped with an abundance of leafy greens. However, those who are vulnerable to guilty pleasures can breathe a sigh of relief. This lofty pedestal for leafy greens are under threat as people are becoming increasingly infected from eating contaminated leafy greens.
Leafy greens have long been associated with foodborne illness outbreaks. Leafy greens cause about 1 in 5 cases of food poisoning, and the severity of the recent outbreaks are leading to calls for sweeping changes in the leafy greens industry. Events have taken a turn for the worse recently after Centers for Disease Control and Prevention (CDC) disclosed another new E. coli outbreak and warned consumers to avoid romaine, a popular leafy greens, in all forms. The CDC led calls to throw out romaine from houses and that restaurants should stop serving romaine. This unprecedented step from the CDC has worried consumers and deeply affected the market. From April through June, about $400 million of lettuce was sold, about $70 million less than the same time period in 2017, according to the United Fresh Produce Association and Nielsen. No other produce category saw that kind of sales decline this year.
The most recent E. coli outbreak occured on June 2018 affecting romaine and has a recurring DNA fingerprint from previous outbreaks. This outbreak is incredibly similar to an earlier strain found on leafy greens in the U.S. and Canada in 2017. This June 200 people were sickened, 96 hospitalized and five died. The investigation conducted by Food and Drug Administration (FDA), CDC, and state partners determined that consumption of romaine lettuce was the cause of the outbreak. Eighty-seven percent of the cases reported eating romaine lettuce in the week before illness onset. Investigators had to trace the June outbreak back through a complex, industrialized food chain which ships vegetables all over the country, often using handwritten, paper records. Last year, in a case with recurring DNA, 25 people were sickened across 15 states. The cause of the 2017 outbreak was never found. It was very difficult for investigators with the FDA, responsible for ensuring the safety of fruits, vegetables and fish in the U.S. food supply, to isolate the source of contaminated leafy greens. Problems with romaine lettuce have become so frequent, the FDA announced a "special surveillance" plan to sample lettuce for contamination in early November.
Traceback of the romaine lettuce related to the June 2018 outbreak showed that it originated in the Yuma produce growing region which consists of farms in Imperial County, California, and Yuma County, Arizona. The traceback identified a total of 36 fields on 23 farms in the Yuma growing region as supplying romaine lettuce that was potentially contaminated and consumed during the outbreak. With the exception of one instance where one of the legs of the traceback led to a single farm, it was not possible to determine which, or how many, of these farms shipped lettuce that was contaminated with the outbreak strain of E. coli O157:H7. Sarah Taber, Ph.D., who runs a firm called Boto Waterworks that conducts independent safety audits on produce companies comments that "after someone dies, the industry gets nervous. You see these companies following safety protocols they should have been following all along and introducing new ones. After things get quiet for a while, everything gets lax again".
The FDA suspects that contaminated water was either used to irrigate the lettuce or mixed with pesticides (a common method of dilution) before being sprayed on the plants. Investigators also suspect that packaged romaine (rather than loose heads) may have been the chief source of the food poisoning: E. coli-contaminated greens may have transferred the bacteria to other romaine in processing facilities, where large batches of leafy greens are commingled during washing and bagging. FDA Commissioner Scott Gottlieb, in a statement accompanying the agency's report, encouraged leafy green growers to update their record-keeping methods. Gottileb states that "majority of records the agency collected were "paper or handwritten. Because leafy greens are a highly perishable commodity, the ability to trace back the route of a food product as it moves through the entire supply chain, or traceability, is critical to removing the product from commerce as quickly as possible". The FDA report encourages the leafy greens industry to implement certain recommendations, including assuring that agricultural water is safe (to mitigate the risks created when livestock operations are situated near lettuce farms), and following standard safety protocols at farms and processing facilities.
Further, the statistics for the outbreaks related to leafy greens are phenomenal. The dangers that leafy greens pose to consumers are perfectly reflected in the number of outbreaks. There were 28 outbreaks linked to leafy greens between 2009 and 2017. Several reasons have been given by experts on the dangers posed by leafy greens. One of the reasons leafy greens might seem to be singled out is because people often eat them raw. Eating raw food is dangerous as it is not subject to the same natural, rigorous cleaning process that happens to cooked food. Cooking destroys bacteria, whereas salads are often simply rinsed and served which is not effective in killing off harmful bacterias. The heat of cooking effectively kills off any bacteria, whilst washing only re-contaminates.
Second, leafy greens are most likely to be contaminated through manure applications to soil, to help fertilize crops, according to the University of Colorado's extension program. Ruminants – such as sheep and cows – are most likely to carry E. coli. Irrigation water used on leafy green fields can become infected with bacteria from animals and cattle. This cross-contamination between cattle and crops intended for human consumption enhances the chance of infection. As part of a recently released report on this romaine outbreak, the FDA stated that "bold action is needed to prevent future outbreaks, especially ones of this magnitude, and to restore consumer confidence in the safety of leafy greens available on the market."
Our E coli Lawyer is Here to Help You
If you believe you have developed an E coli infection from eating romaine lettuce, we want you to know that an E coli Lawyer at the Lange Law Firm, PLLC is currently investigating this matter and offering free legal consultations. Our lawyer, Jory Lange became a lawyer to help make our communities and families safer.
If you or a loved one have become ill with E coli, you can call (833) 330-3663 for a free legal consultation or complete the form here.
By: Billy Rayfield, Contributing Writer (Non-Lawyer)