California Fired and the Woe of Avocados
Posted in Food Policy,Food Safety on May 12, 2019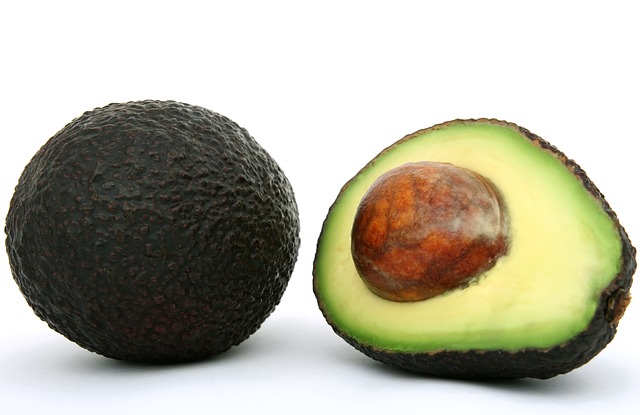 Delicious, green, creamy goodness.  The omni-useful, omni-versatile, omni-famous – Avocado.  I know I just made up a few words just then, but how else would you describe it? But I have some bad news, California Fires and Avocados don't mix. And I'm not talking about the whole hoopla about washing them.
Avocado toast.   Stuffed avocado.  Let's not forget about guacamole!  Avocado's are awesome!  But the California Avocado growing and harvest season could be impacted by several factors this year.  Many of these factors are caused by the recent wild fires the growing region has endured.
As Avocado season approaches, lets take a look at what we can expect this year and how farmers are impacted.
Avocado Growing Season in Full Swing
It's March.  Spring is in the air.  The flowers are blooming, the bees are buzzing, and avocados are growing.  The avocado growing season is approaching harvest in March as the season transitions into Spring.
Around May California Avocados come into season.  This is just in time for American Summer Holiday gatherings.  Memorial Day, Cinco de Mayo (yes, we highjacked that one – margaritas and guacamole, why wouldn't we), backyard bar-b-ques galore!
In June, we celebrate California Avocado Month as this is the peak time in the California Avocado growing season.  Take a moment to send thanks to an avocado grower and enjoy this beautiful fruit in all its buttery green glory.
As the calendar flips to August the California Avocado growing season begins to wind down and phase out.  This is your last chance at these California grown avocados.  After August you are having to settle for imported versions.  They just aren't the same.
Wild Fires Impact Avocado Growers, Land and Workers Affected
California has lately become synonymous with wild fires these days.  Every time you turn on the television (or look at social media) you see this state ablaze.  Last year's wildfires hit the avocado growing region hard.
The recent drought and long dry season have left California vulnerable to wild fire.  As a result, this has been a historic couple of years and devastating for citizens and farmers alike.  In the last 2 years, uncontained wildfires have leveled over 7.3 million acres of land.  To put that in perspective, that is roughly the size of the states of New Jersey and Connecticut combined!
The Thomas fire started in Santa Paula in Ventura County and spread across Ventura county and into Santa Barbara county last December.  This affected an incomprehensible 282,000 acres devastating neighborhoods and farmlands.
Another fire, the Lilac fire started in Bonsall in San Diego County shortly after.  This scorched around 4,000 acres during its 10-day burn.  This one reached some avocado groves.  The California Avocado Commission based in Irvine, California indicated that the fires will likely only result in about a 5% decrease in this season's projected production; however, a good number of growers have suffered significant losses.
"Some California avocado growers were severely impacted by the fires, experiencing devastating losses, both personally and in their groves," said Jan DeLyser, the commission's vice president of marketing.
Though smaller than the Thomas fire, the Lilac fire hit many avocado growers hard.  The Del Rey Avocado Co. Inc grove located in Fallbrook, California was significantly impacted.  Around 7 acres of mature avocado groves were destroyed.
Long-Term Impacts of Avocado Grove Loss
Avocado trees take a long time to mature.  It could be 3 to 4 years before a new tree will bear fruit.  Even after the tree is mature, it takes a full year for the fruit growing on the tree to mature enough to be picked and shipped to your local avocado retailer.
This is going to take some time to recover from.  Those needing to replace trees will face some steep competition and a waiting list.  Most avocado nurseries are overbooked until 2020, says Del Rey Avocado Co. Inc partner Bob Lucy.
Some growers, like Del Rey Avocado Co., Inc, will attempt to stump many of the damaged trees in an attempt to see if they can get them to grow again.
It isn't just the damaged trees that is the problem.  In some areas most of the irrigation system was damaged.  The system was melted or otherwise destroyed.  With most of the company's work crews concentrating on the crops that are able to yield this year, there isn't a lot of free hands available to tend to the burned area.
The Human Factor
American grown avocados have a stipulation that they must be picked by a human hand.  That's right.  A real human hand.  This is why your local avocado is a bit more expensive than some of the other fruit crops that can be machine picked and automation replaces several human workers.
Also, avocados cannot be sold if they touch the ground.  This means that humans have to get out in the fields and pick the avocados off the trees before they fall off.  No pressure there.  With all of the extra wind the region is seeing in the wild fire aftermath, this can be a troublesome venture.
All of these human requirements mean that avocado growers need plenty of workers.  This too has been impacted by the fires and other political factors.  The wild fires have been ripping through residential areas, leaving many people relocated to shelters or across the state with friends and family.  This moves them further away from avocado picking jobs, requiring many to abandon their careers.  This impacts the workers and the growers significantly.
Without workers, the crops waste away on the tree.  Together we collectively mourn for their loss and ours.
But all is not lost.  The Avocado growers seem optimistic for a bright future. Rebuilding their groves will take time, but it will happen.  I don't want to end this piece with nothing but doom and gloom, so I will leave you on a happy note.
How about a tip on how and why you should peel your avocado?
Avocado Peel
No, I am not talking about the next beauty craze.  Although avocado masks are amazing!  No.  I am talking about a technique to easily get to that beautiful flesh and preserve more of those healthy nutrients.
First, no matter what technique you employee to open that beautiful baby up, you always want to WASH the outside of the fruit.  Why?  Oh don't get me started.  Even if you aren't eating the peel, the knife can pull harmful germs and contaminants into the fruit that you are about to consume.  So don't argue about it.  Wash it.
Next, cut the fruit in half and work the knife around the pit.  Give it a slight twist and it should break free.  No new news here, right.  This next part will blow your mind.  Now, cut each half in half again.  This will give you quarters.  This makes removing the seed a breeze.  No more risking avocado hand.  By the way guys, this is a thing.  Now you can peel back the peel.
Why are you going through all of this trouble?  The greatest concentration of carotenoids, the plant pigments responsible for the dark green color, are closest to the skin.  Avocado contains 11 of these beneficial nutrients, including lutein.  Lutein is known to help maintain healthy eyesight as our eyes age.  Move over carrot, the avocado is in the house!
In my house we are sending positive thoughts to our California Avocado growers and paying the little bit extra at the grocery store to ensure our American avocado growers feel the love they so much deserve.
By: Heather Van Tassell, Contributing Writer (Non-Lawyer)