California Home Chefs Can Now Sell Their Food Legally
Posted in Food Policy,Food Safety,Our Blog on November 16, 2018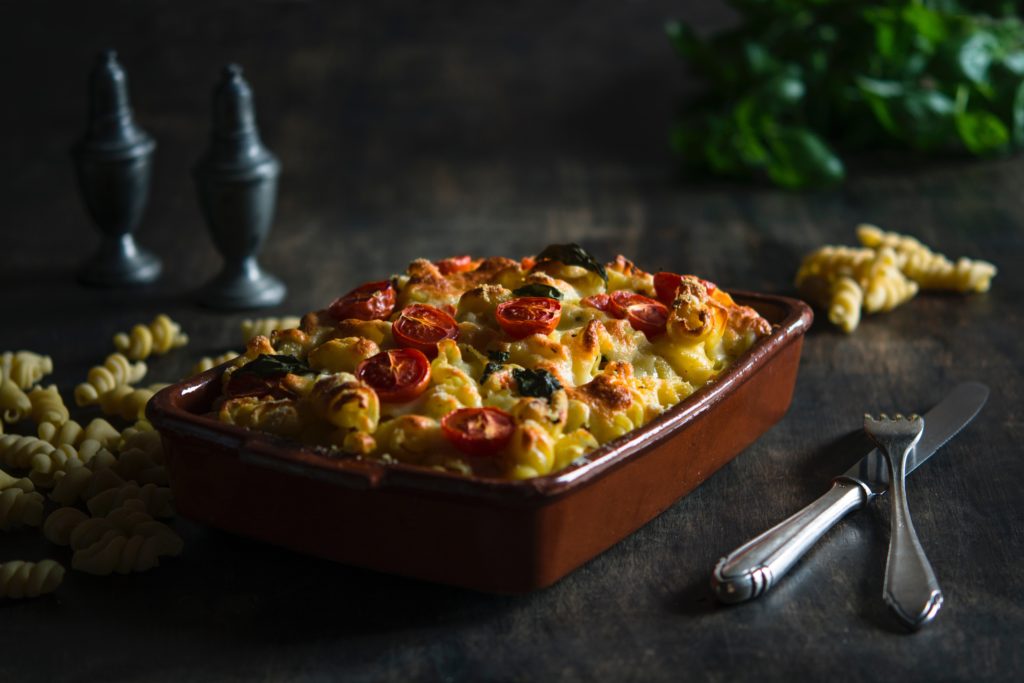 People who bake as a hobby in California can soon start to sell their homemade goods legally. This is a huge deal for people like myself who enjoy baking so much but often find muffins and other baked goods coming out of our ears because the sales are not legal in all areas. Recently the Governor of California signed The Homemade Food Operations Act which will allow California home chefs to sell foods right from their homes.
What does this mean though? Well it looks pretty simple. Anyone who is looking to sell their homemade goods need to apply for a permit after the law is in effect starting January 1, 2019 and if approved for the permit will be able to sell right from their homes after a proper home inspection.
Also known as the California Assembly Bill 626 is hoping to conjure up more business and also more jobs as small business owners will find they are needing extra help in the kitchen. According to Eater the bill's passing might launch a new cottage industry. In early 2018, Glendale residents Ani Torosyan and Susanna Saponjyan launched DishDivvy, which allows users to purchase meals prepared in the home kitchens. But Los Angeles County's Department of Public Health considered these meals illegal. After January 1, 2019, DishDivvy's partners or anyone with a MHK license can cook for the masses.
Why home kitchens though? The answer is easy. There are so many overhead costs from having a legit storefront business that many small business owners just can't afford it. They know they can afford their bills at home and the small amount of overhead involved with operating a home kitchen, but usually no more than than especially with the rising costs of goods in many areas.
California first introduced a similar bill in 2017 and it brought forward a lot of new avenues for revenue: "It decriminalizes a practice that has been going on for a long time and creates an economic empowerment opportunity for people who want to make a living from something they already do at home and enjoy doing," bill sponsor State Assemblyman Eduardo Garcia said. As the San Francisco Chronicle points out, homemade dumplings were already being hocked on apps like WeChat, while tamales sold at church functions were providing a source of additional income. But in both those instances, the sale of those foods wasn't exactly legal. With the enacting of the new law, those same entrepreneurs will be able to apply for a license to operate without fear of being shut down, while ensuring proper training and safety protocols are followed for public safety. Prior to 2017 the bill passed in California only allowed for foods to be sold that were a lower risk factor for foodborne illnesses such as pickles, jams and other preserves.
How Safe are Home Kitchens?
Concerned about Salmonella or Ecoli? For some, knowing a home chef is going through the same inspections as any other restaurant in your local area makes a lot of people feel more at ease. Food & Wine shares some key points to the operations of a home kitchen and its use for the sale of goods: To operate a home kitchen, the owner can be granted a permit by obtaining a food managers' certification (the same standard for the restaurant industry), and have their kitchen inspected, and are subject to possible drop-in inspections in the future. Cooks can then sell food directly to consumers, but may not use delivery services or the post office to do so. Once income from a home kitchen business reaches $50,000, the operation must move to a commercial kitchen.
What to Expect in an Inspection:
BakeCalc shares what to expect with an inspection when it comes to having people in your residence looking for possible issues after filing for your home chef permit:
One of the first things you should know is that your kitchen may not be the only room inspected. Rooms used for storage of supplies and products are open to inspection. Some states will even inspect the exterior of your home to ensure that there is no way for vermin and rodents to enter your workplace. Keep this in mind as you prepare.
Speaking of vermin or rodents, do you have pets that come in your home at any time (even at night)? If so, will most likely not be allowed to run a CFO from your home. This may seem harsh, but think of it this way: a cat goes from the street outside to their litter box to your countertop. Who knows where else Fluffy's paws have been? Guide dogs may be allowed, but only if you can prove that they are unlikely to result in the contamination of food.
Whatever you do, don't try to obstruct the health inspector, even if you just noticed you missed something. It will irritate the inspector and you may lose points for it.
Don't let the inspection distract you from what you were working on. If you were in the middle of making a cake, don't just leave the batter sitting around while they complete the inspection. Either finish working with it, or store it appropriately. You don't want to lose points because you were distracted! If anything in your kitchen is broken, fix it before the inspection. Even having a light bulb that is burnt out could decrease your score.
Having some finished product with the appropriate labels on them could be beneficial. Some states need to see that you are using the correct labels during the inspection.
Finally, don't worry. If you fail your first inspection, you aren't doomed forever. Find out where you lost points and work on improving those areas. You'll be acing your second inspection in no time!
While opening your own home kitchen for the sale of your goods may be stressful as long as you follow some basic food safety rules you will be well on your way to making a side income for your family doing something you absolutely love. Well, in California anyway. Here at MakeFoodSafe, we remind everyone to practice good food safety, always.
By: Samantha Cooper, Contributing Writer (Non-Lawyer)