Cannabis Drinks Among Recalled Products in Cali
Posted in Our Blog on August 13, 2018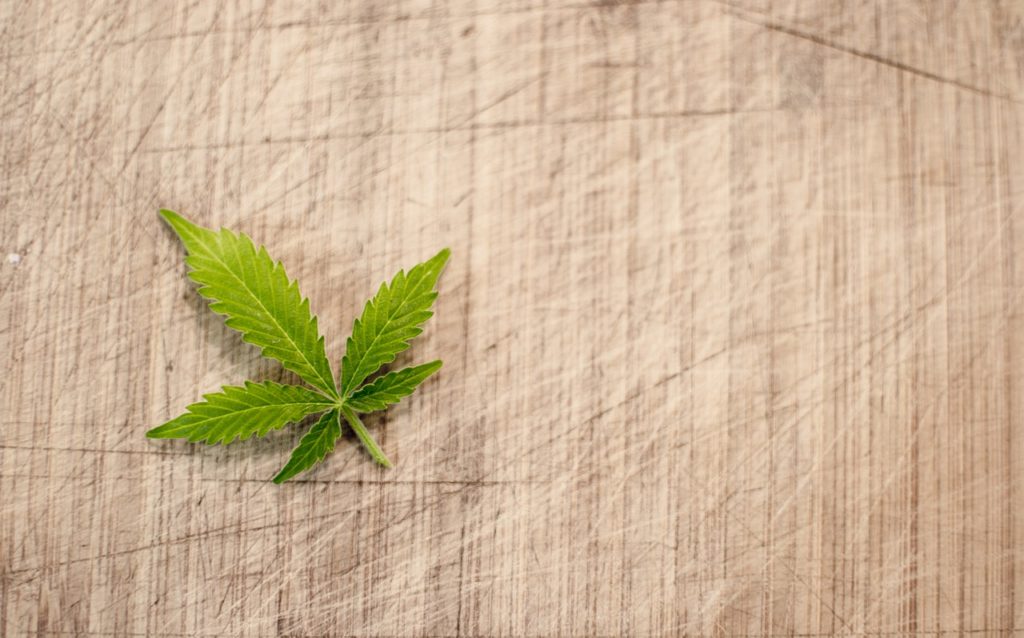 California is grappling with the challenges of bringing one of the largest legal marijuana markets in the world out of the shadows. The recreational marijuana market, which estimates suggest will generate some $4 billion dollars of sales in the future, is experiencing some growing pains as it comes online.
Those growing pains have included a spate of recalls for cannabis products this summer. Venice Cookie Company voluntarily recalled several of their marijuana-infused beverages this August after receiving a failing grade from an inspection by San Diego-based PharmLabs. PharmLabs found that ethyl-alcohol based flavoring used in several of Venice Cookie Company's drinks raised their alcohol content past limits set by state regulators. Venice Cookie Company's Kenny Morrison said that the California Bureau of Cannabis Control was "very understanding" once they understood that the recall was due to flavoring as opposed to contamination.  Noting that the recall had resulted in only minimal loss to the company, he chalked it up to "a little bit of turbulence" as the industry matures.
Venice Cookie Company decided to recall the drinks out of an abundance of caution. The products are popular, and they're carried by retailers of marijuana products across the state. On August 13th, Venice Cookie Company reached out to some 100 retailers who carry the product to notify them of the recall. They will not face any punitive action by state retailers.
It's the largest of three recalls that we've seen so far this year. On January 1st, California rolled out the first legal storefronts for purchasing marijuana products, and with it an inspection regimen to ensure that the state's various marijuana businesses were operating in compliance with state regulations.
The state's inspection regimen was redoubled on July 1st of this year, and we started to see the first recalls from businesses as California regulators identified different violations and irregularities. The first came down in late July; vape manufacturer The Bloom Brand and distributor Greenfield Organix 4th street issued a voluntary recall for four of their products sold during the first three weeks of July. Testing of that batch revealed the presence of a fungicide called myclobutanil that violated the standards imposed by California's Bureau of Cannabis Control. Myclobutanil breaks down into several toxic and corrosive chemicals when it's heated, making it unsuitable for the agricultural production of marijuana and leading to bans across the west coast, Colorado, and Canada.
The second voluntary recall of a marijuana product in California followed shortly thereafter. Lowell Herb Co., a Los Angeles company that produced pre-rolled joints of cannabis, recalled a batch of their products was declared unfit for sale. The pre-rolls had passed initial rounds of testing by SC Labs in Santa Cruz and BelCosta Labs in Long Beach. A subsequent test by Anresco Laboratories in San Francisco initially agreed with that conclusion, and the products were shipped to retailers. Anresco subsequently reversed their decision, however, leading Lowell Herb to issue a voluntary recall and have the batch destroyed out of an abundance of caution.
Because marijuana is illegal at the federal level, companies don't have to comply with regulation and inspection by the Food and Drug Industry. They do have to comply with California law, however, and whatever additional regulations that counties or municipalities might have imposed.
The lack of federal regulations puts more pressure on state and local governments to make sure that cannabis businesses are putting out products that are safe for consumption. California's Department of Public Health previously created a sub-branch of the former Division of Food and Drug Safety to deal entirely with cannabis – the Manufactured Cannabis Safety Branch. This agency, launched a year before marijuana products were legalized for recreational use by Proposition 64, is dedicated to statewide inspections at the different levels of the cannabis industry to make sure that cannabis products conform with public health regulations.
California's a big state, with 40 million people, and the MCSB isn't the only statewide agency that keeps an eye on marijuana. The California Department of Food and Agriculture has its own rules governing cannabis growing the production of edible products; they dictate what pesticides can and can't be used for cannabis grows, and set limits on how much and when to apply the pesticides that are permitted for use.
Also in play is California's Bureau of Cannabis Control. Set up after California's voters legalized the use and sale of recreational cannabis through Proposition 64 in 2016, the CBCC oversees licensing and regulation for businesses all along the cannabis supply chain.
There's a bevy of rules governing cannabis products in California. They cover infusions of nicotine, caffeine, and alcohol; permissible shapes for edible cannabis products; the use of foods that are perishable or requiring refrigeration with edible cannabis; acceptable levels of THC and CDB; how to properly package and label cannabis, how it should be tested, and how potential cannabis entrepreneurs can go about getting the licenses necessary to do business.
To track the movement of cannabis products statewide, California employs the California Cannabis Trace and Track system. It follows the movement of different commercial cannabis products through the supply chain. The system is used to register and keep track of different licenses for cannabis businesses. It also provides the infrastructure to record sales and transfers of cannabis products between those businesses.
With these tools and agencies, state regulators hope to track down cannabis products that are out of compliance with California's numerous cannabis regulations. This is no easy task. There's a number of different pesticides, fungicides, and herbicides that are dangerous when smoked or infused into concentrates or edible products. Regulators need to keep to appropriate levels of THC and CBD in their products; in the case of edibles, they need to provide best-by dates and keep to them.
Many of the functions assumed by state regulators in this case would otherwise be picked up by the federal government. The feds, however, regard marijuana as a schedule 1 drug with no legitimate medical or recreational use. That leaves states with legal marijuana markets to pick up the slack of federal regulators.
By:  Sean McNulty, Contributing Writer (Non-Lawyer)