What is E coli O26 in the Publix Cargill E coli Outbreak?
Posted in E. coli,Outbreaks & Recalls on September 22, 2018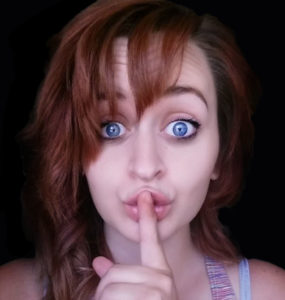 For those following the Publix E coli Ground Beef Outbreak, the authorities have reported Cargill is the manufacturer. Despite this link, many consumers wonder, what is E coli O26?
E. coli
Escherichia coli, also known as E. coli, is a deadly virus that is becoming all too familiar for diners in the U.S. E. coli is a large and diverse group of bacteria with strains varying in strength. There are hundreds of different strains of E. coli with a range varying from both harmless and serious illnesses. The impact of E. coli on the body usually depends on the personal situation of the infected person. For example, a healthy body can fight the illness off with more resistance than an elderly person or a child. Each body is unique and the strain of E. coli reflects this. Research into E. coli is still developing and E. coli can harmlessly live in the human body.
Non-pathogenic strains of E. coli are found in the intestinal tract in humans and animals and do not cause disease. E. coli is a prevalent cause of illness in the U.S. It deserves an important place in food safety measures implemented by stakeholders.
Transmission
The E. coli bacterium spreads most commonly in contaminated food or water. Foods that are susceptible to contamination include raw vegetables and undercooked ground beef. Consumers should use extreme precaution when preparing this food.
Hygienic food production is paramount to stop the spread of the virus to humans as the the bacteria can make someone ill. Further, polluted water streams contaminated with human or animal feces provides a breeding ground for E. coli.  Irrigation water can spread illnesses. Dirty irrigation water, likewise, can spread illness. Disinfecting systems in swimming pools, wells and other water sources are effective in ensuring that water is clean and safe to use. Washing hands correctly with soap stops the infection between humans and kills off bacteria that thrives on hands.
Our focus today
Given that the large number of different strains of E. coli, this article will focus on E. 026. The average time of sickness from E. coli 026 is between 2-8 days (average of 3-4 days) with most people recovering within a week. Additionally, illnesses can last longer in some cases with more dangerous and severe symptoms. Usual symptoms for infected people include diarrhea and abdominal cramps. Medical professionals use stool samples to diagnose infections with the E. coli 026 strain. Usual treatment enforced by doctors include supportive care, such as vigorous rehydration. Unfortunately, no vaccine or medication can protect consumers from E. coli based infection. Instead, the best protection is to always display extreme caution when handling risky food and avoid cross contamination of food.
Causes of E. coli Contamination 
Risky food – Consumers should cook meat to well-done and over a temperature of 160 degrees Fahrenheit in its thickest point. Moreover, consumers should take the food's temperature with a food-specific thermometer. They should not assume the food is done by its color. Consumers should also wash raw foods thoroughly with running water and with the correct precautions. The proper rinsing of vegetables will remove dirt and bacteria therefore reducing the risk of E. coli.
Avoid cross contamination – Consumers should wash utensils with hot soapy water before and after contact with fresh produce or raw meat. They can reduce the risk of E. coli spreading throughout the worktops. Examples of utensils include knives, chopping boards and frying pans. Furthermore, keeping raw food separate when cooking is fundamental to avoiding a disastrous E. coli infection. Consumers should use chopping boards for raw meat and fresh vegetables separately. For example, contaminating raw meat with cooked meat provides the perfect opportunity for E. coli to grow.
E coli O26 Outbreak
E coli 026 has the potential to devastate food produce and contaminate batches of ground beef sent from warehouses across the country. The most recent case to dominate the news affects Cargill Meat Solutions, with the recall of 130,000 pounds of Cargill ground beef, with products made from the chuck portion of the carcass. The contaminated ground beef has been responsible for 17 illnesses and one death during a 20 day period between July 5 and July 25, 2018.
The United States Department of Agriculture (USDA) announced on September 19, 2018 that its investigators found Cargill's raw ground beef caused E. coli O26 illnesses. Cargill packaged the meats on June 21, 2018. They packages have use-by/freeze-by dates in July. The outbreak spread from the Cargill slaughterhouse in Fort Morgan, Colo. to various retail stores throughout the country with four states affected. Cargill has responded; "We were distressed to learn a fatality may be related to an E. coli contamination of one of our products as food safety is something we work hard at every day. We are working in lock step with the USDA to notify consumers."
About Cargill
Cargill is the largest privately held corporation in the United States. It has an annual revenue of over $100 billion. The outbreak has had a devastating impact on their customers with a dozen of their products contaminated. Health agents ask customers to display caution with all affected Cargill products and return the contaminated meat at the earliest opportunity.
Correctly utilizing the information above about safe and correct food practices are extremely important during these turbulent times. The meat recall of 130,000 pounds is unprecedented and shows the magnitude of their meat production scale.  The USDA said in a statement that "FSIS is concerned that some products may be frozen and in consumers' freezers, consumers who have purchased these products are urged not to consume them. These products should be thrown away or returned to the place of purchase."
To conclude, E. coli is an infection that has the potential to cause severe damage. The multiple strains of E. coli can inflict differing levels of infections for consumers with a healthy body being the best defense to a potential deadly infection. Effective hygienic practices and caution in food preparation can reduce the risk of infection for consumers.
By: Billy Rayfield, Contributing Writer (Non-Lawyer)