CBD for Pets
Posted in Food Policy,Food Safety on November 9, 2018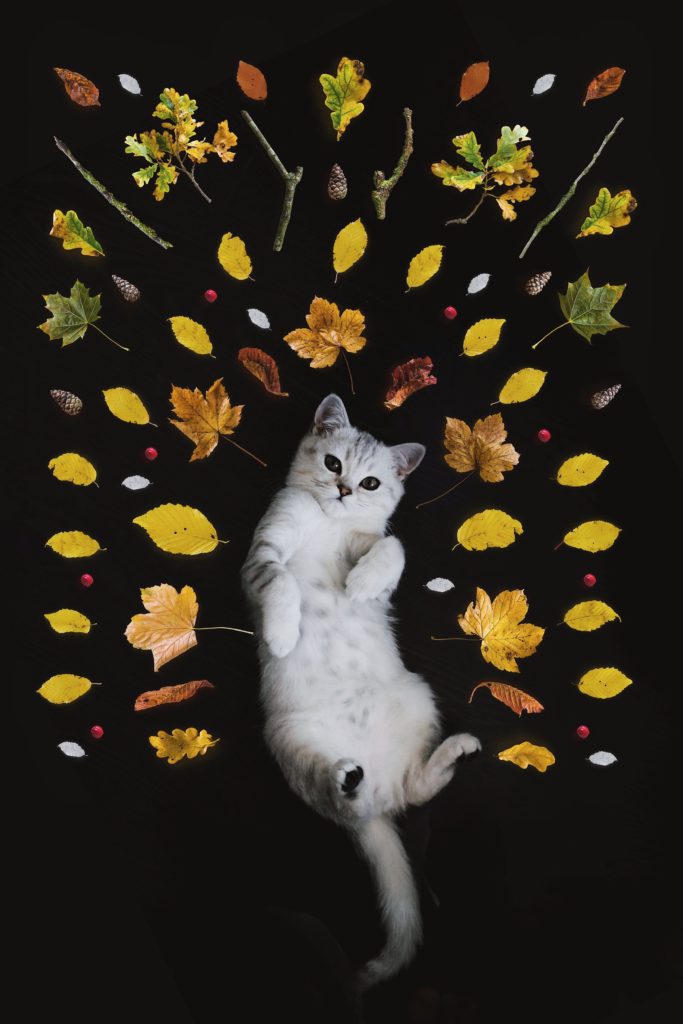 Cannabis for your pooch?  CBD for Pets? Many sources tout the human health benefits of CBD oil – the beneficial, non-THC containing component of Cannabis.  Now there seems to be a similar health benefit to our four-legged friends.  Like medical doctors, there are veterinarians on both sides of the fence on this treatment option.
Many states are still deciding how they want to treat human based medical CBD.  Even some states where CBD is legal for human medical treatment, legislation has not caught up to the veterinary sector.  In fact, some states where it is legal for human medical cannabis recommendation it is illegal for veterinarians to give pet owners advice regarding the use of medical cannabis, let alone prescribing the treatment.  Just like the human component, despite CBD being federally illegal, pet owners can purchase and administer CBD to their pets in legal states despite vets that might risk losing their licenses if they even bring up the subject.
Some Vets Worry About Overdosage
Not much is known about appropriate dosing for pets.  Dr. Gary Richter, owner and medical director of Montclair Veterinary Hospital and Holistic Veterinary Care of Oakland.  As a veterinarian for 20 years, he has enormous experience in treating pets.  For the last three years he has spent time researching the application of cannabis in pets and has been quite outspoken on the topic.
He explains, "While there are some differences in how cannabis affects pets compared to humans, they can benefit in many of the same ways people do."  He add that in his experience CBD "has shown me that there is enormous potential to treat medical conditions with cannabis."
He worries about potential overdosage in small animals.  "There is an impression that cannabis is 100 percent safe," he said.  "This is not true, especially in pets."  Overdose in pets may present differently than too much CBD in humans.  "An overdose of cannabis can lead to loss of balance, loss of appetite, and sometimes collapse.  In rare cases, an overdose of cannabis can be fatal."
Richter stresses the concern for THC overdoses in dogs that could lead to medical complications or even in extreme cases, death.  CBD and TCH should not be confused.  He believes that cannabis should be monitored and only administered to pets as a medicine and under a veterinarian's professional analysis.  Appropriate dosage should be given to prevent complications.
Benefits Outweigh the Risks
While there may be some risk associated with CBD, others Like Liz Hughston believes that CBD can benefit dogs and cats in many ways.  Hughston is a Registered Veterinary Tech in San Jose and founded the VetTechXpert.  She is also an admin on the Veterinary Cannabis Academy on Facebook and participates as an advisory board member for Phto Animal Health (a division of Medical Marijuana Inc) – that produces hemp CBD oil for pets.
Hughston explains that cannabis can reduce noise phobia, anxiety, and itching.  It can control pain – especially with arthritis, and even lessen the frequency and severity of seizures.  Cannabis can treat many other conditions as well.
The root of the benefit for both human and animals is the endocannabinoid system.  This is a big word for a series of receptors in the brain and throughout the body responsible for regulating many of the body's physiological processes such as mood, appetite, pain, and memory among others.  "Every animal with a spinal column also has an endocannabinoid system, so it stands to reason that cannabis can help many species," explains Hughston. "I think we've reached an inflection point in society now where cannabis use in humans has become much more widespread and accepted."  It stands to reason that people see the benefit for people and the potential benefit to their pets.  "People see the good it does in people and want to provide the same benefits to their pets," says Hughston.
Some States More Open to Cannabis Usage and Vets Have Seem Improvements
Colorado is one of the more progressive states on the topic of Cannabis usage.  While states like California threaten a veterinarians' license for simply making suggestions, the Colorado Veterinary Medical Association (CVMA) states that is "recognizes the interest of companion animal owners and veterinarians regarding the potential benefits of marijuana therapies for a variety of animal medical conditions.  Similar to human medicine, there is extremely limited data on the medical benefits and side effects of marijuana products in companion animals."
Robert Silver a retired veterinarian with 35 years of experience and current veterinary herbalist (past president of the Veterinary Botanical Medical Association) is a big supporter of CBD in animals.  Silver has spent many years advocating for the veterinary use of hemp and cannabinoids in hopes of bringing the treatment option more mainstream and help more animals with their ailments.
He has seen cancer tumors shrink and even see complete remission of some cancers with the use of cannabis.  He notes that in some cases CBD alone will "do the trick" while in other cases a more controversial blend of THC and CBD works best.  In some cases, he has seen CBD work better for arthritis than NSAIDs (non-steroidal anti-inflammatory drugs).
Even ailments such as low-grade seizures he has seen improve by switching from anticonvulsant therapies to cannabis.  Silver does caution that this should be handled in a case-by-case basis and that it is dangerous to take an animal off their prescribed seizure medication.
Accessibility of CBD for Pets
Accessibility of CBD for your sick pooch, if you so desire, is closer than you might think.  In fact, it is just a click away on the rich World Wide Web.  Websites such as canna-pet.com, getcbdpet.com, honestpaws.com, and many others offer pet-centric CBD for your furry companions.
The website https://canna-pet.com/ provides guidance on what CBD product is right for your pet according to which ailment they suffer from.  They take the guess work out of what to give for your pets particular problem, offering treatment options for Cancer, Digestive & Nausea, Anxiety & Phobia, Joints & Mobility, Pain & Inflammation, Epilepsy & Seizures, Aging and Wellness, Heart & Circulation, Skin & Allergies, and Infectious Diseases.  They offer a 30-day money back guarantee, though they expect your will be happy with your product and the results.
The website https://www.getcbdpet.com/ provides some scientific information about their organically grown product.  They explain that it is non-psychoactive and offers live chat support to help answer any questions you might have about the product.  This company offers a 90-day money back guarantee on their product.
The website https://www.honestpaws.com/ offers CBD infused treats for cats and dogs to treat pretty much the same ailments the others have indicated.  They too offer live chat support and a 30-day money back guarantee.
The list goes on and on, proving CBD or cannabis is attainable if you wish to offer this treatment option to your pet.  But should you?  Well that is between you and your veterinarian (either on or off the books).  There is hope that one day soon there will be more information on the benefits (and risks) along with dosage for use of CBD in pets.
By: Heather Van Tassell, Contributing Writer (Non-Lawyer)