School Closes in Chesterfield Legionnaires Disease Outbreak
Posted in Legionella,Legionnaire's disease,Our Blog,Outbreaks & Recalls on July 26, 2019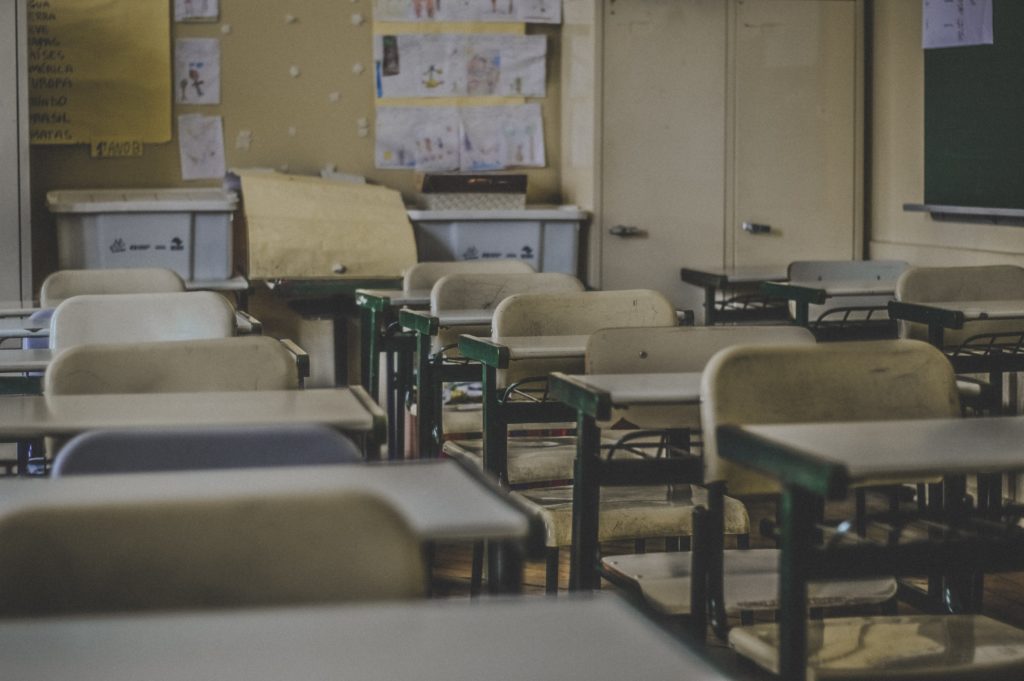 The Virginia Department of Health announced that there are 10 cases of Legionnaires' disease confirmed in the northeast quadrant of Chesterfield County since May 1. As a result of this Chesterfield Legionnaires Disease Outbreak, Greenfield Elementary School has been closed and summer programs are being moved to Weaver Elementary beginning Monday.
Outbreak News
The Chesterfield Health District announced in a press release that it is working with the Centers for Disease Control and Prevention (CDC) to identify the source of the bacteria responsible for the 10 confirmed cases and is currently aimed at ruling out possible sources.
According to the health agents, the confirmed cases have been confirmed since May 1 in older adults and people with other medical conditions. Dr. Alexander Samuel, the Director of the Chesterfield Health District, said the average number of cases during the summer is three. So, 10 cases in such a short period is definitely a concern.
School Closure
In a letter to the schools' parents, Chesterfield's Superintendent, Merv Daughtery, said that a water cooling tower near the school is being disinfected. According to the news reports, "[t]he letter said the tower was tested for the presence of Legionnaire's-causing bacteria, known as Legionella, and a preliminary result is expected in about a week." Samuel said to the press that the cooling towers are "more than likely" the cause, but he added that it's possible the health district might never determine a definitive source because the cases have been so spread out.
Thus far, none of the students or teachers at the school have reported any illness linked to the Legionnaire's outbreak.
Samuel wanted to ease tensions and comment that "Legionnaire's disease is not generally transferred from person-to-person or by drinking water, but can cause a health concern if it becomes aerosolized."
Health Department Recommends
"Out of an abundance of caution, the health district recommends that individuals who become ill with pneumonia-like or respiratory symptoms, such as fever, chills, cough, shortness of breath, muscle aches and headache promptly seek medical care," Samuel said in the news release.
About Legionnaires Disease
The CDC reports that the majority of those afflicted with Legionnaires' disease will require hospitalization. And 1 out of 10 people who get Legionnaires' disease will die, a staggering statistic from a lesser known disease. There is no vaccine.
Legionella bacteria live in freshwater. It grows and thrives man-made water sources, like fountains, cooling towers, air conditioners, hot tubs, sprinklers, showers, faucets, etc. If these sources are not properly maintained and sanitized, Legionella can become a problem and lead to illness – Legionnaires' disease. The small droplets of contaminated water are released into the air (in vapor form) and are breathed in by people.
What are the Symptoms of Legionnaires' Disease?
Many people have never heard of Legionnaires' disease.  Legionnaires' disease is a severe form of pneumonia.  It is caused by a bacteria called Legionnella pneumophila. 
The typical symptoms may include:
cough that can be either dry or productive (with or without bloody sputum)
headache
high fever with chills
weakness or fatigue
muscle aches
chest pain
shortness of breath
gastrointestinal issues, such as watery diarrhea, abdominal pain, or nausea
lethargy
mental status changes (including confusion)
Legionnaires' disease can also lead to changes in heard rate or a drop in blood pressure.
According to the CDC, "Several laboratory tests can be used to find Legionella bacteria in the body. The most commonly used test is the urinary antigen test, which detects the bacteria in a urine sample. If the patient has pneumonia and the urine antigen test is positive, then the patient is considered to have Legionnaires' disease. The disease can also be diagnosed by culture, when the bacteria are grown in the lab from sputum or other respiratory (lung) secretions. Finally, blood specimens that are drawn shortly after illness begins and again several weeks following recovery can also be used to make a diagnosis…Antibiotics are used to treat Legionnaires' disease. Patients with pneumonia might also require hospitalization, oxygen, and other medical care."
Can A Legionnaires' Disease Lawyer Help?
Yes.  When a Legionnaires' disease outbreak resulted from a building owner's negligence, a Legionnaires' disease lawyer can help to prove that:
the building owner failed to follow important safety rules
the safety rules exist to prevent legionella bacteria from growing and spreading through the air, where they can get people sick
had the building owner followed the important safety rules, no one would have gotten sick with Legionnaires' disease
The Lange Law Firm
Our mission is to help families who have been harmed by contaminated food or water.  When corporations cause food poisoning outbreaks or Legionnaires disease outbreaks, we use the law to hold them accountable.  The Lange Law Firm is the only law firm in the nation solely focused on representing families in food poisoning lawsuits and Legionnaires disease lawsuits.
If you were infected with Legionnaires disease after in this Chesterfield Legionnaires Disease Outbreak, and are interested in making a legal claim for compensation, we can help.  Call us for a free no obligation legal consultation at (833) 330-3663, or send us an e-mail here.
By: Candess Zona-Mendola, Editor (Non-Lawyer)