Contaminated Candy
Posted in Food Safety on July 15, 2018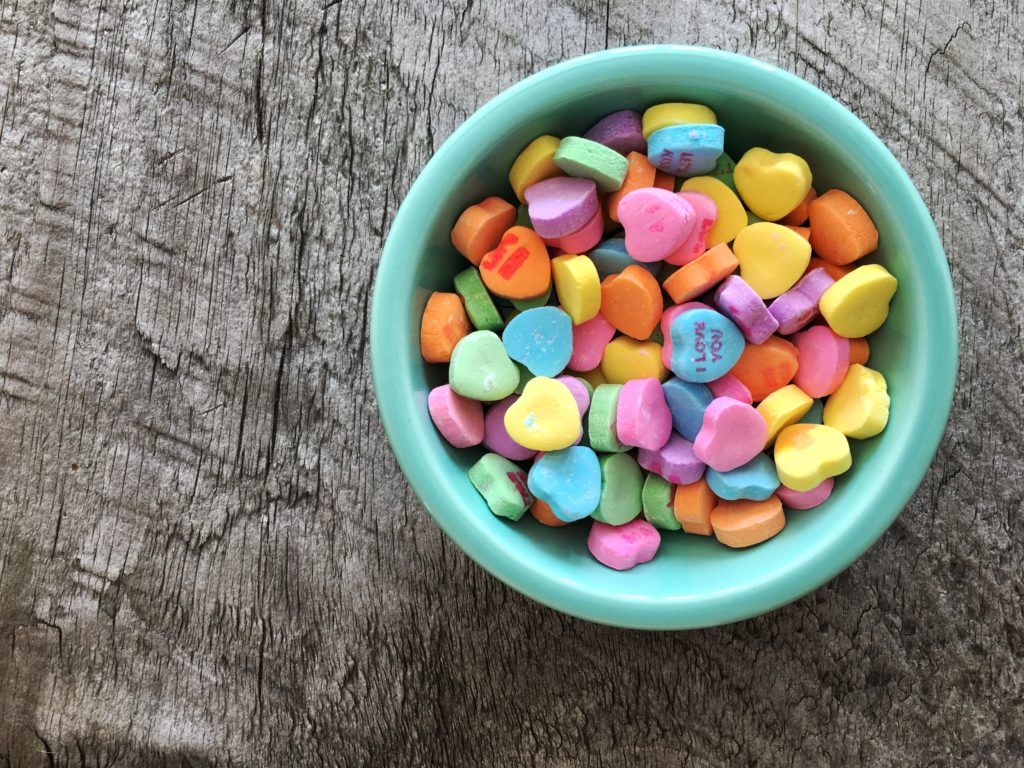 Just when the FDA found rodents in egg facilities, now candy has fallen victim. This year, the New England Confectionery Co., the home of Necco Wafers and Sweethearts, received a warning letter from the FDA about the insanitary conditions in their facility. The inspection was conducted late last year during the months of November and December of 2017. The report pointed out that there were some "serious violations of the Current Good Manufacturing Practice, Hazard Analysis and Risk Based Preventive Controls for Human Food Regulation."
The facility had rodent feces and gnaw holes at various places where candy was produced. This means that the candy products are adulterated and therefore, contaminated. The violations were found throughout the facility.
Inspection
The United States Food and Drug Administration (FDA) inspected the candy manufacturing facility of Necco, located at 135 American Legion Highway, Revere, MA from the 13th of November 2017 through the 14th December of 2017. They found several violations at the facility, including insanitary conditions and significant evidence of rodent activity. This means that the produced candy was adulterated by the way it was prepared, packed, or held under insanitary conditions and has been deemed harmful to human health.
Here are some of the significant violations found at the facility as listed in the letter:
There are not enough measures taken to eliminate the pests from manufacturing, processing, packing, and holding areas. This can cause contamination of food products and preparation surfaces. Here is some of the evidence of the observed rodent activity:
Rodent excrement was found in multiple areas, on raw materials, and some ready-to-eat products. Some of the locations excrement was found, include: on floor of "Sweethearts" cooling room, floor of raw material storage warehouse and the finished product storage warehouse floor and along with on floor of peanut butter roasting room. There was also spilled sugar and almonds on the floor.
Excrement was also found on corn starch molds, trays of corn flour, a pallet of chocolate gems, a pallet of sodium bicarbonate, etc. Rodent urine stains were found in product storage warehouse, in the material storage warehouse, and on storage racks.
Rodent gnaw holes were found in three cases of chocolate-based peanuts, across a Sweethearts production staging area, etc.
A dead rodent measuring around 12 inches was found in the parking lot approximately 20 feet south of employee entrance.
There were also significant maintenance issues in the buildings, like an unknown liquid dripping from the ventilation duct of "Sweethearts" mixing room, an approximate 8′ x 3′ puddle of standing liquid in shipping/receiving area, and 4′ x 3′ puddle of standing liquid outside the finished product storage. Puddles of standing liquid were present on the floor of quite a few areas. The room with the sugar pulverizer was missing several ceiling panels.
There was evidence of improper cleaning and sanitizing of utensils and equipment, specifically when an employee said that the utensil was clean and there was still some residue left on the interior surface. There were also several different residues found on the ribbon blender during inspection.
The non-food contact surfaces were not as clean as necessary to prevent against cross-contamination. There was a heavy accumulation of residue on the top and sides of the extruders that were used to manufacture 'Necco Wafers' and "Sweethearts". Apart from the food debris, there was also a heavy accumulation of the dust.
The equipment and utensils have the potential for the foreign material to enter the final product. They are neither designed nor constructed in a way to be adequately cleaned or keep them to protect against any contamination. The belt on a dryer and plastic tray for peanut butter was frayed that could allow entry of a foreign product.
The FDA gave the company 15 days to reply to the letter and come up with specific steps that they have taken to correct the mentioned violations, which should include the explanation of each step being taken and make suitable corrections so as to make sure that none of the violations occur again. The FDA also wants that the reasons and any support information must be included within the response back to the letter. If there are no corrective actions completed within 15 working days then, the reason for delay should be stated and the time frame for the corrections should be included and implemented. Failure to respond may warrant a closure of the facility, depending on the FDA's stance.
Necco has taken some steps after their inspection, like disposing of 23000 pounds of cornstarch and several other corrective solutions, but they were not even close to eradicating such a big contamination problem at their main facility. Only time will tell what they decide to do from here.
About Necco
Necco traces its root back to 1847, which makes it one of the oldest continuously operating candy companies in the United Stated. The 171-year old candy maker is popular for its spongy orange circus peanuts, Jelly Bellies,Smarties, and Dum Dum lollipops. The company was founded by brothers Oliver R. and Silas Edwin Chase in 1847. They were the inventors of American candy machine and held its patent. They continued to design, invent, and create machinery that would produce variety of candies, including their most popular product – sugar wafers. Necco has been ruling the candy business in United States since then, until the past years when their troubles couldn't seem to go away.
Bankruptcy and Future
Necco filed for bankruptcy in April, as it was not able to pay their rent for a long period of time. In May 2018, it was sold for $17.73 million to an affiliate of billionaire C. Dean Metropoulos. The new owners are mostly interested in the company's sugar line – their sheets of candy dots, tubes of wafers, and their conversion hearts (Sweethearts) that are most popular during Valentine's Day, according to Necco's court appointed bankruptcy trustee, Harry Murphy.
The future of Necco's other products, like their peanut butter flavored Mary Jane chews, the chocolate Sky Bar, the Clark Bar – is not clear yet, Murphy further added. The company's operations are going to run from its longtime headquarters in Revere, just north of Boston.
By: Pooja Sharma, Contributing Writer (Non-Lawyer)