Cooper's Hawk Cyclospora Illnesses Up to 80
Posted in Cyclospora,Cyclospora,Our Blog,Outbreaks & Recalls on July 13, 2019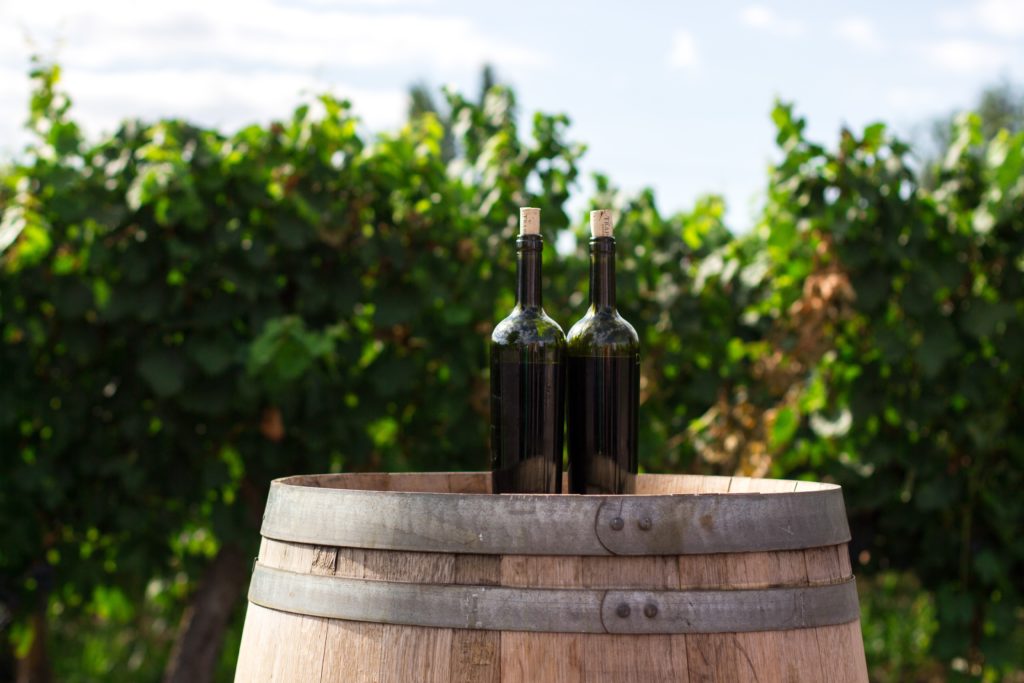 Around 80 people or more have now reported contracting parasitic illness after eating out at Cooper's Hawk Winery & Restaurant in Jacksonville, Florida. The restaurant is located in the Markets at the Town Center near St. Johns Town Center. Many told a local TV news outlet that their parasitic illness has lasted for weeks. Some have been confirmed infected with Cyclospora parasite.
On Tuesday, it was reported that around 30 people fell sick after consuming food at the popular eatery but the numbers shot up in a day as the news of the outbreak spread and investigation took its full swing.
"I got up to go to the bathroom and collapsed," said Tom Clift, a patron. "My wife called 911 and I was taken to the hospital by ambulance," he told News4Jax, a local TV news outlet.
He also reportedly lost 12 pounds since he fell ill in mid of June. Cyclospora generally takes 2 days to 2 weeks to show symptoms in the person who has ingested it. Clift suffered from weakness, diarrhea and just a very terrible stomach upset.
According to News4jax, it has been a month since Clift first experienced symptoms and fell ill, and according to the report, he is still sick.
"It really is not fun," said another outbreak victim Jane Jens. "What has been devastating about this is that there are relapses. So you think you're getting better, you're like 'Ok. I'm alright. I am going to eat a small meal or a piece of toast.' And maybe a day or two goes by and bam, here it comes again."
A company spokesperson released a statement which said that illnesses could be linked to fresh produce purchased from a third party vendor. "Unfortunately, food grade produce washes don't kill Cyclospora and they are not visible to the naked eye. We have removed the product and changed supplies for the ingredient in question."
Another victim, Miranda May, who is 25 years old, went to the banquet to celebrate her boyfriend's new job in mid-June. But a simple celebratory dinner resulted in weeks of discomfort. "It was a lot of going to the restroom, fever, chills, way too weak. We couldn't even climb up a flight of stairs," she said.
The symptoms started a week after dinner. Both of them went on a family vacation and they spent the whole trip in bed and the bathroom. May read about the news of the outbreak and said that they matched all the symptoms.
News4Jax team spoke with a few people and some said that they have been misdiagnosed initially before eventually finding out they have Cyclospora. They were prescribed antibiotics to treat their illness.
Linda Hofer, 70, who also fell sick as a part of the outbreak went to urgent care after her daughter read about the outbreak. She has been unwell for a few weeks and wasn't sure of the cause. The cases have now been reported to the Duval County Health Department and the Centers for Disease Control and Prevention.
Even though the officials haven't narrowed down the exact menu, many reported to have had a salad with their meal. A lot of outbreak victims ate at the restaurant between June 10 and June 24.
As per the records, state inspectors visited Cooper's Hawk restaurant twice in June. During the first visit, they noted four violations that included cleanliness and food storage issues. According to state regulators' records, one of the violations was marked as "high-priority". A follow-up inspection revealed that restaurant had one intermediate violation. Nonetheless, the eatery was never closed.
"I don't know that I will eat there again," said May. But she isn't the only one. Many customers said they probably won't be coming back to the restaurant. May and her boyfriend are also still having relapses.
No details about the investigation were revealed by Health department officials. After two days of being aware of the outbreak, Cooper's Hawk released a statement late Wednesday afternoon. Here are some key takeaways from it:
The restaurant started receiving calls about people falling ill on June 21st. They notified the Health Department immediately.
They were informed that Cyclospora is the cause behind illness. The parasite generally comes from a fresh produce food item purchased from a 3rd party supplier. Washing the produce doesn't kill the parasite. They have discarded the product and changed the suppliers for the ingredient in question.
The illnesses are limited to guests and employees who ate from June 11th – 15th at the restaurant. They are cooperating with the Health Department on the investigation.
As per the statement, the restaurant is also now free from any risk as all the fresh produce is either consumed or thrown out within a 2 to 5 day period.
They are working with the Health Department to follow all the necessary health protocols and food safety standards. They have also encouraged anyone who has questions or concerns to reach to their customer care line at 844-944-1444.
When a person starts experiencing symptoms, it can take around 2 weeks or more for initial and the confirmation laboratory test results to be logged in by the outbreak investigators. Officials from CDC are cooperating with Duval County Health Department on the investigation. Officials have requested all those who attended the banquet to fill out the survey.
It takes an average of 3 to 6 weeks for outbreak investigation of Cyclospora parasite. This is the total time from when the person is exposed to contaminated food or water to the confirmation that he is a part of the outbreak.
Cyclospora and its symptoms:
Cyclospora is a microscopic parasite that causes intestinal illness called cyclosporiasis. It generally spreads through fresh fruits and vegetables like lettuce, cilantro, basil, berries etc. It's difficult to diagnose the parasitic infection unless a specialized stool test is performed. The treatment is generally done through the antibiotics.
Symptoms:
Frequent bouts of watery diarrhea
Loss of appetite and weight
Abdominal cramps, bloating and flatulence
Nausea and vomiting
Low grade fever
Cyclospora spreads through fecal contamination. It happens when contaminated water comes in contact with fresh produce or when an employee doesn't wash his hands and touches the fresh produce. The latter can cause contamination at all stages – from growing to handling produce while cooking. The only way to prevent contamination is to maintain proper hygiene at all stages of food processing. Use safe and clean water during irrigation and make sure that employees who handle food directly properly wash their hands after going to the washroom.
The Lange Law Firm 
Our mission is to help families who have been harmed by contaminated food or water.  When corporations cause Cyclospora food poisoning outbreaks or Legionnaires' disease outbreaks, we use the law to hold them accountable.  The Lange Law Firm, PLLC in Houston is the only law firm in the nation solely focused on representing families in food poisoning lawsuits and Legionnaires disease lawsuits.
If you or your child was infected with Cyclospora or any other parasite after eating at Cooper's Hawk Winery and are interested in making a legal claim for compensation, we have a Cyclospora lawyer ready to help you.  Call us for a free no obligation legal consultation at (833) 330-3663 or send us an e-mail here.
By: Pooja Sharma, Contributing Writer (Non-Lawyer)