Could Romaine Be the Source of the Wisconsin E coli Outbreak?
Posted in E. coli,Our Blog,Outbreaks & Recalls on November 19, 2019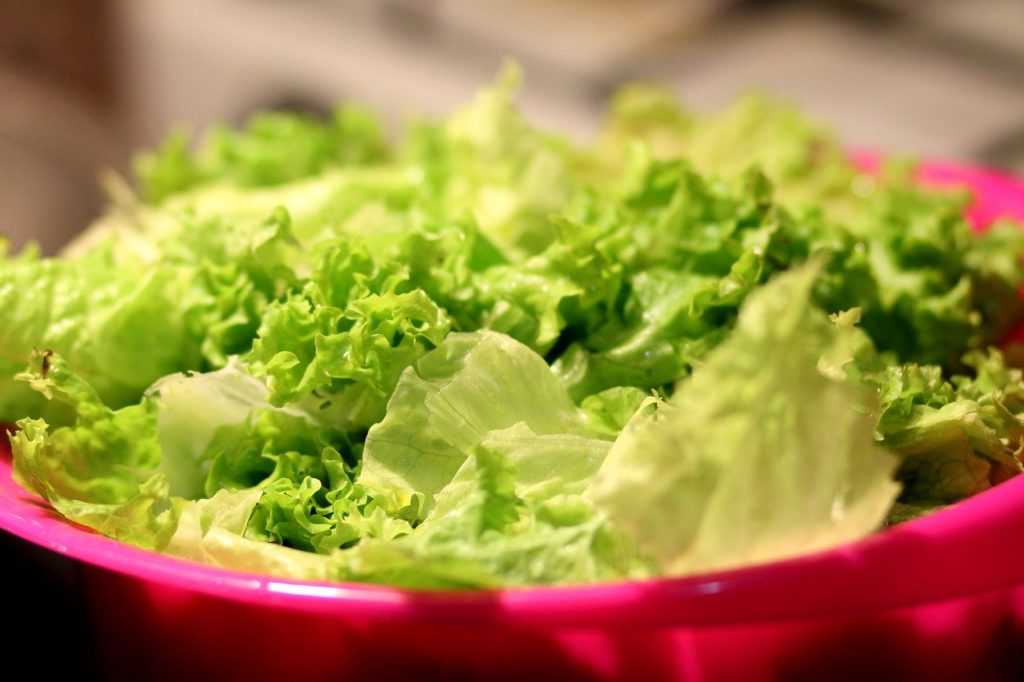 Just this week, there have been several announcements of Ecoli outbreaks. On in particular, the Wisconsin E coli Outbreak, currently does not have a named source. However, it appears that salads (maybe romaine again?) may be on the list of usual suspects for this outbreak. So far, 20 people are confirmed sick (1 with hemolytic uremic syndrome and 3 of whom are children) in this outbreak.
There has been no single food item linked to this outbreak, but several women who reported the illness spoke to officials and said that they had eaten "lots of salads" before becoming ill.
About the Outbreak Thus Far
According to the Wisconsin Department of Health's website:
Since November 13, 2019, the Department of Health Services (DHS) has seen a significant increase in the number of reported cases of Escherichia coli (E. coli) O157 infection in Wisconsin.

There has also been one case of hemolytic uremic syndrome (HUS) reported.
The investigation into the source of these infections is ongoing.

DHS is working with local public health departments to interview sick individuals to learn more about their activities, food and water sources, and foods and beverages they consumed before they became sick to identify any potential common source of infection.
We Aren't The Only One's Who Think It is Romaine
Dr. Larry Lutwick is an infectious disease specialist with the Mayo Clinic in Eau Claire. He said he's seen three cases of E. coli at his facility and believes they may be linked to the outbreak. He thinks his patients could have contracted the bacteria from lettuce.
"In two of the three cases they suspected it was from a salad or salad ingredient," Lutwick said.
There WAS Another Romaine Outbreak This Year – But We Found Out After
On October 31, 2019, the FDA announced yet ANOTHER outbreak of Ecoli illnesses linked to romaine which sickened 23 people in 12 states between July 12 and Sept. 8. While 11 people were hospitalized, the agency said no deaths were reported. This time, the outbreak announcement was made after the outbreak was deemed over.
According to the announcement:
"Today, we are sharing news of a recent E. coli O157:H7 outbreak that was likely associated with romaine lettuce. We do not believe there is a current or ongoing risk to the public and we are not recommending the public avoid consuming romaine lettuce," said FDA Deputy Commissioner for Food Policy and Response Frank Yiannas. "However, our investigation, along with previous outbreaks linked to romaine, reinforces the recommendations that we have made to the leafy green industry: producers must continue to review their practices and improve traceability to enhance food safety. We remain committed to improving the safety of leafy greens and know that all levels of government and the supply chain from farm to retail must continue to work together to keep consumers safe."
Maybe this outbreak isn't over? Maybe, just maybe, there are still pieces left in the puzzle?
The Concern of E coli
Until the health agencies identify that romaine is indeed the culprit and information about where the romaine came from, those in the US should still remain cautious.
As we await more news, it is a good idea to be mindful of what you are eating. There are many different types of lettuce and lettuce mixes, most of which do not say where the lettuce was grown.
Symptoms of an E. coli infection usually show within 2 to 10 days after eating food contaminated with E. coli. Keep on the lookout for the tell-tale signs of the infection: vomiting, nausea, watery (sometimes bloody) diarrhea, abdominal pain, and (potentially) low-grade fever. Urgent medical attention is recommended at any sign of the infection, especially if you have eaten romaine recently or are at high risk for foodborne illness. Urgent medical attention can help reduce the risk of long-term complications, like central nervous system issues and the development of hemolytic uremic syndrome (HUS).
The type of STEC E. coli in these outbreaks, E. coli O157, is particularly dangerous. E. coli does not discriminate either. Even those who are healthy can be susceptible to serious infection and potential long-term complications.
About HUS
Around 5%-10% of the people with STEC illness develops HUS. The risk of developing HUS is highest in children below 5 years of age, adults aged 65 years or older and those who have a weakened immune system. It's a condition in which small blood vessels in the kidneys becomes damaged or inflamed, which results in clots and ultimately, kidney failure. Symptoms of HUS includes bloody diarrhea, decreased urination, shortness of breath and pale color in cheeks and inside the lower eyelids.
Patients of HUS needs to be hospitalized. Treatment generally depends on the condition of the patient and can happen through transfusion, medication or surgery.
Our E coli Lawyer is Here to Help You
If you believe you have developed an E coli infection from eating salads or in this Wisconsin E coli Outbreak, we want you to know that an E coli Lawyer at the Lange Law Firm, PLLC is currently investigating this matter and offering free legal consultations. Our lawyer, Jory Lange became a lawyer to help make our communities and families safer.Anyone who was infected with E coli from romaine lettuce may be entitled to compensation for their injuries.  To learn more about this outbreak or making an E coli food poisoning claim, please contact us.
If you or a loved one have become ill with E coli, you can call (833) 330-3663 for a free legal consultation or complete our online form.
By: Candess Zona-Mendola, Editor (Non-Lawyer)