Crazy Food Laws
Posted in Our Blog on April 20, 2019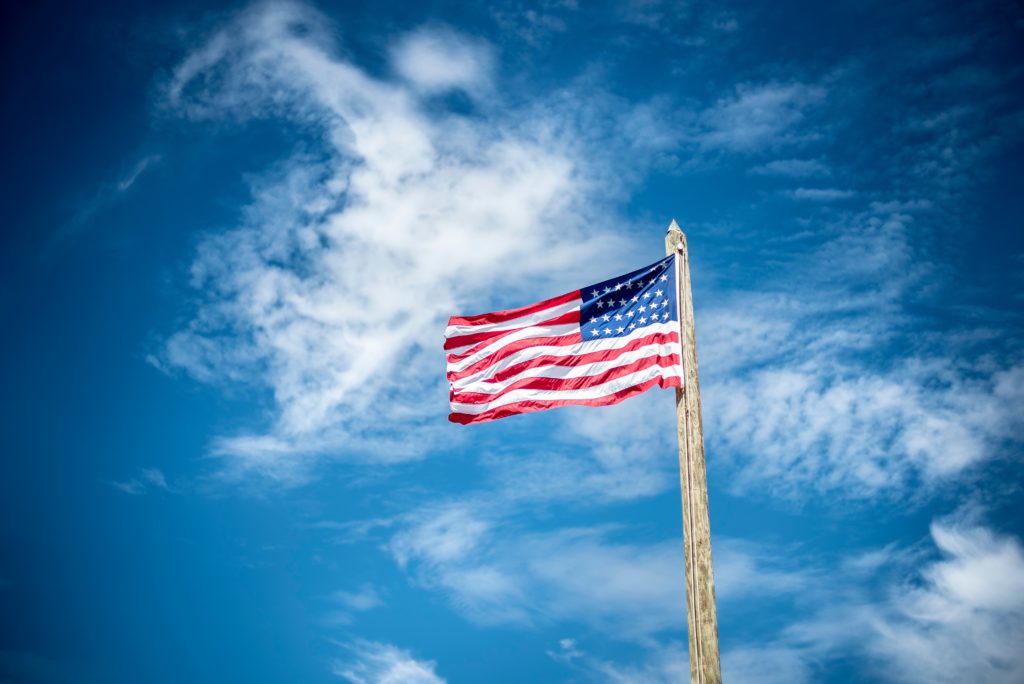 United States, the glorious land of the free. What makes us glorious is our differences and how, despite this, such a vast land has stayed united throughout the centuries. Keeping an area this big happy in a tumultuous world is a fantastic achievement. From the east to the west coast, north to south, each state is unique. The people, landscape, weather, the list is endless! A shared American identity is strong but just as strong is the states' identity. The federal system that we live in today allows for each state to adopt strange and quirky laws. Even in 2019, you will be amazed at some of these crazy food laws.
As a food safety blog, MakeFood Safe thought it would be fun to share some crazy state food laws. As your go to webpage for food safety, we must all respect the laws of the land. As law-abiding citizens, familiarizing yourself with this can save you time in a cell. We know just how much everyone loves freedom so let's spread awareness and shine a light on just how crazy our laws can be! All Americans can complain about laws but it seems that food laws share a special place for craziness. As there are 50 states in the United States, we will be unable to go into detail with all. For the purpose of this article we will focus on our favorites.
To demonstrate the craziness of these laws, we shall start with California. ]We will place our bets that this will interest a few readers. In the sunshine state of California, the small town of Carmel has taken the bold step of banning ice cream from the sidewalks. However, we would like to stress that this town now has a happy ending thanks to the wonderful Clint Eastwood. Mr Eastwood is loved all over the world for his exceptional acting. His love in Carmel is even stronger as he repealed the law in 1987 much to the delight of locals. Mr. Eastwood had the audacity and power as he was elected mayor. Crazy what good a celeb in power can do for you!
Next, the great state of Colorado has a reputation for being extremely liberal and for having a love of the outdoors. Well, we can now add that this beautiful state is pioneering a law regarding election days. For when we all exercise our basic democratic right, the great people of Colorado do it sober. Election day in Colorado is a dry event as all liquor stores and bars are closed. From experience living in Colombia where election day led to a dry weekend, having only a day dry is most welcome!
Carrying on with the same theme of alcoholic beverages, alcohol is not positively viewed by lawmakers unfortunately. Every college student dreams of cheap alcohol. If it is Bud Light, Coors Light or strong vodka, college students are usually not very fussy when it comes to consuming booze. Please spare a thought in this process for the great people of Georgia. Georgians are banned from basking in fantastic two for one deals. The promotion of binge drinking is frowned upon by the powers that be in Georgia. It would seem that temptation from two for one is too great!
Unfortunately, it is hard to keep a jovial spirit amongst the ludicrous laws imposed by our lawmakers. Perhaps the most bizarre is Maryland. Everyone loves swimming. Everyone loves eating. What is better than combining two favorite activities? It would seem that for Maryland combining these two wonders is not allowed. Although it could prove to be a disaster and wasted ice cream, we applaud those who have tried this in the past. It really does pose questions about what exactly happened in the past to warrant this in writing!
Sunday is the day of rest. After a long, hard week Sunday is there for us all to refuel, relax and get ready for another crazy week. What better way to celebrate than eating a juicy hamburger? A cheat day is best enjoyed on a Sunday! Unfortunately for the great people of St.Cloud, Minnesota this is banned. Stocking up on a Saturday must be the play in this situation. No-one wants to come between a hungry diner and their burger!
Several states have been very intuitive with banning. For simplicity we will digress a few to share with our esteemed readers. New Jersey has banned the slurping of soup. New Mexico have banned carrying a lunchbox. Drinking at the bingo is banned in North Carolina. Then it gets very weird in Pennsylvania where sleeping on top of an outdoor refrigerator is banned. It does beg the question to our dear friends in Pennsylvania about what exactly has happened in the past?
Now we can move further into the land of obscureness. In South Dakota, residents must be extremely aware in cheese factories. Please avoid temptation to eat too much and become sleepy. If sleep is needed, go anywhere else but the cheese factory (literally). Sleeping in the cheese factory is outlawed and it would be a big shame to serve time in jail for wasting the opportunity to eat the unrivalled delights in a cheese factory. To illustrate the disparity in laws, we can show what is legal in a different state. For in Tennessee, you are free to gather and consume roadkill if desired. I know which one I would prefer!
Lastly, we will share a law that each American will find amusing. Americans are avid fans of coffee. The lush smell, delicious taste and rich aroma are all reasons why Americans consume gallons of the black nectar each year. For the people of Richmond, Virginia flipping a coin to see who pays for coffee is illegal. Even if you are adamant that lady luck is shining down on you, the lucky punters in Richmond are unable to put their cup on the line. It would seem that in the past a very lucky punter became well-versed in how to win free cups.
By: Billy Rayfield, Contributing Writer (Non-Lawyer)