Cronobacter in Baby Formula – Recall Announced
Posted in Our Blog,Outbreaks & Recalls on February 25, 2022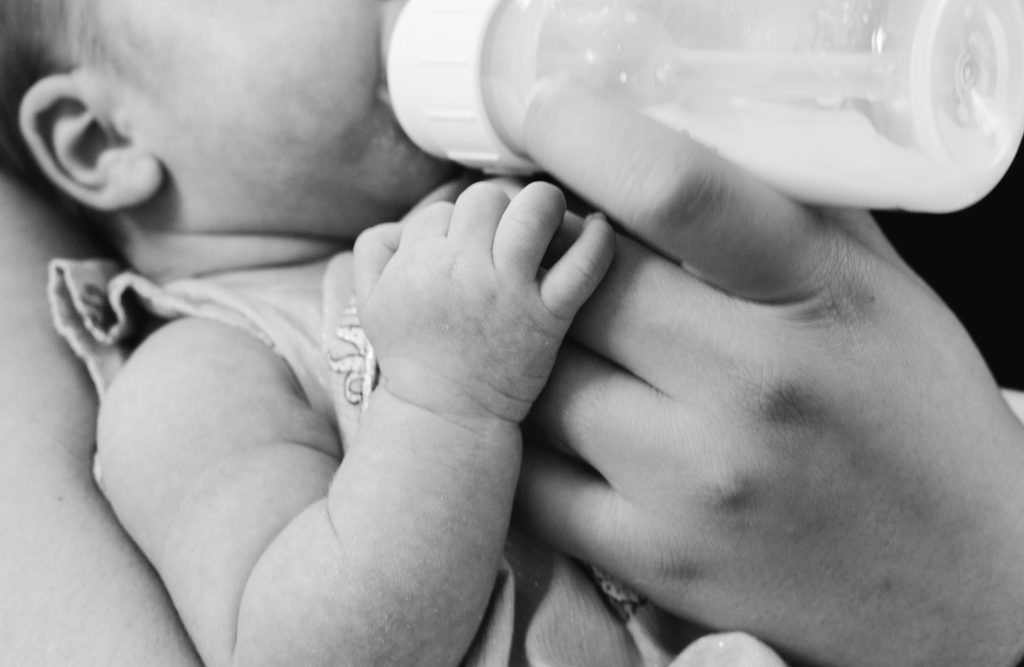 This month, the FDA, along with CDC and state and local partners announced they are investigating four consumer complaints of infant illness related to products from Abbott Nutrition's Sturgis, MI facility received from 9/20/2021 to 1/11/2022. All of the cases are reported to have consumed powdered infant formula (IF) produced from Abbott Nutrition's Sturgis, MI facility. These complaints include three reports of Cronobacter sakazakii infections and one report of Salmonella Newport infection in infants. All four cases related to these complaints were hospitalized and Cronobacter may have contributed to a death in one case. Here is what we know about this outbreak and recall related to Cronobacter in baby formula:
The Outbreak Concerning Cronobacter in Baby Formula
FDA has initiated an onsite inspection at the facility. Findings to date include several positive Cronobacter results from environmental samples taken by FDA, and adverse inspectional observations by FDA investigators. A review of the firm's internal records also indicate environmental contamination with Cronobacter sakazakii and the firm's destruction of product due to the presence of Cronobacter.
FDA is issuing this advisory to alert consumers to avoid purchasing or using recalled powdered infant formula produced in the Sturgis, MI facility.
On 2/17/2022, Abbott Nutrition initiated a voluntary recall of certain powdered infant formulas. Products made at the Sturgis facility can be found across the United States and were likely exported to other countries as well. Canadian health officials have also issued a recall warning. FDA is continuing to investigate and will update this advisory should additional consumer safety information become available.
Recall Notice of Cronobacter in Baby Formula
According to Abbott:
Abbott initiated a proactive, voluntary recall of powder formulas, including Similac®, Alimentum® and EleCare®, manufactured in Sturgis, Michigan, one of the company's manufacturing facilities. The recall does not include any metabolic deficiency nutrition formulas.
Abbott is voluntarily recalling these products after four consumer complaints related to Cronobacter sakazakii or Salmonella Newport in infants who had consumed powder infant formula manufactured in this facility.
Additionally, as part of Abbott's quality processes, we conduct routine testing for Cronobacter sakazakii and other pathogens in our manufacturing facilities. During testing in our Sturgis, Michigan, facility, we found evidence of Cronobacter sakazakii in the plant in non-product contact areas. We found no evidence of Salmonella Newport. This investigation is ongoing.
Importantly, no distributed product has tested positive for the presence of either of these bacteria, and we continue to test. Abbott conducts extensive quality checks on each completed batch of infant formula, including microbiological analysis prior to release. All finished  infant formula powder products are tested for Cronobacter, Salmonella, and other pathogens, and they must test negative before the product is released. Additionally, retained samples related to the three complaints for Cronobacter sakazakii tested negative for Cronobacter. And the retained sample related to the complaint for Salmonella Newport tested negative for Salmonella.
While Abbott's testing of distributed product detected no pathogens, we are taking action by recalling the powder formula manufactured in this facility with an expiration of April 1, 2022, or later. No Abbott liquid formulas are included in the recall, nor are powder formulas or nutrition products from other facilities.
If your infant is experiencing symptoms related to Cronobacter or Salmonella infection, such as poor feeding, irritability, temperature changes, jaundice, grunting breaths, abnormal movements, lethargy, rash, or blood in the urine or stool; contact your health care provider to report their symptoms and receive immediate care.
To find out if the product you have is included in this recall, click here to check your lot number.
FDA Recommendations
The FDA is advising consumers not to use recalled Similac, Alimentum, or EleCare powdered infant formulas. Recalled products can be identified by the 7 to 9 digit code and expiration date on the bottom of the package.
Additional Information for Parents and Caregivers:
The recall does not include liquid formula products or any metabolic deficiency nutrition formulas. Consumers should continue to use all product not included in the recall.
Parents and caregivers should never dilute infant formula and should not make or feed homemade infant formula to infants. Consumers should also avoid purchasing imported formula through online sales, as it has the potential to be counterfeit.
If your regular formula is not available, contact your child's healthcare provider for recommendations on changing feeding practices.
About Cronobacter
Cronobacter sakazakii, formerly known as Enterobacter sakazakii, is a germ found naturally in the environment. The germs can live in dry foods, such as powdered infant formula, powdered milk, herbal teas, and starches. Cronobacter can cause diarrhea and urinary tract infections in people of all ages, but infection can be very serious in infants.
Cronobacter bacteria can cause severe, life-threatening infections (sepsis) or meningitis (an inflammation of the membranes that protect the brain and spine). Symptoms of sepsis and meningitis may include poor feeding, irritability, temperature changes, jaundice (yellow skin and whites of the eyes), grunting breaths, and abnormal movements. Cronobacter infection may also cause bowel damage and may spread through the blood to other parts of the body.
Cronobacter infections are rare, but they can be deadly in newborns. Infections in infants usually occur in the first days or weeks of life. About two to four cases are reported to CDC every year, but this figure may not reflect the true number of illnesses because most hospitals and laboratories are not required to report Cronobacter infections to health departments.
Cronobacter germs can cause a dangerous blood infection (sepsis) or make the linings surrounding the brain and spinal cord swell (meningitis). Infants 2 months of age and younger are most likely to develop meningitis if they get sick from Cronobacter. Other infants more likely to get sick are those born prematurely and those less able to fight germs and sickness because of illness or medical treatment, such as infants receiving chemotherapy for cancer.
The first symptom of Cronobacter infection in infants is usually a fever, accompanied by poor feeding, crying, or very low energy. You should take an infant with these symptoms to the doctor.
If your child is experiencing any of these symptoms, you should notify your child's healthcare provider and seek medical care for your child immediately. Healthcare providers and health departments are encouraged to report any confirmed cases of Cronobacter sakazakii to CDC.
How The Lange Law Firm Can Help
Our mission is to help families who have been harmed by contaminated food or water.  When corporations cause Cronobacter food poisoning outbreaks, we use the law to hold them accountable.  The Lange Law Firm is the only law firm in the nation solely focused on helping families in food poisoning lawsuits and contaminated water lawsuits.
If you got Cronobacter food poisoning in this Cronobacter Baby Formula Outbreak and are interested in making a legal claim for compensation, we can help.  Our Cronobacter lawyer can help you pursue compensation for your Cronobacter food poisoning.  Call us for a free no obligation legal consultation at (833) 330-3663 or send us an e-mail here.