MDH Names 3 Restaurants in Cyclospora Minnesota Outbreak
Posted in Cyclospora,Cyclospora,Our Blog,Outbreaks & Recalls on July 27, 2019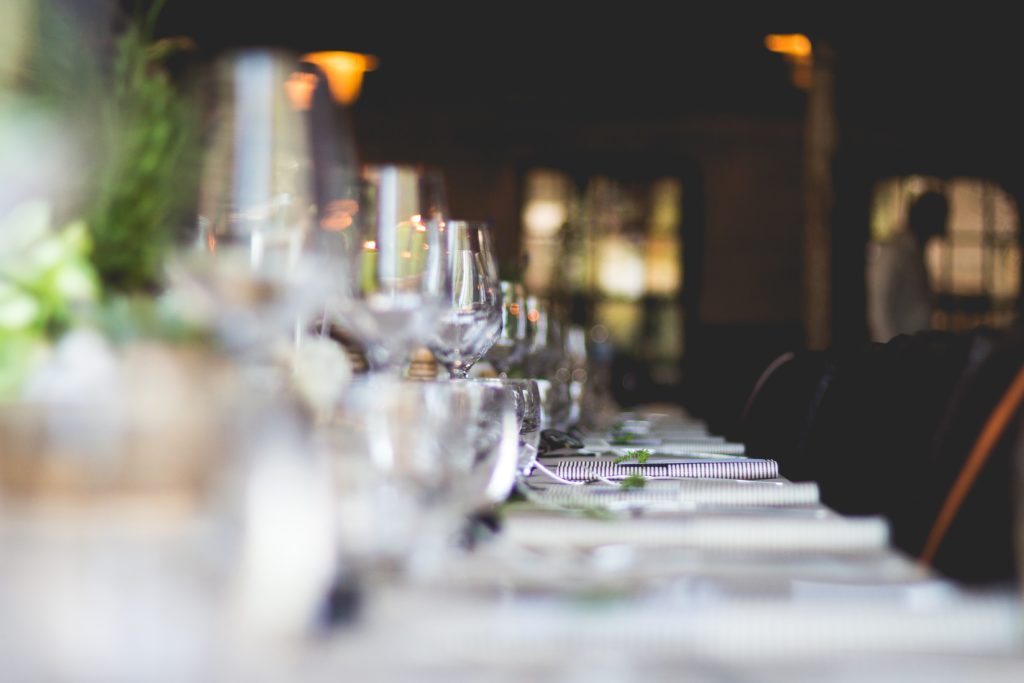 There's no denying it has been quite the week for cyclospora outbreaks. Just yesterday, the FDA and CDC announced a multi-state outbreak of cyclospora illnesses. Today, the Minnesota Department of Health has identified 35 laboratory confirmed cases of cyclospora that are associated with three Minnesota restaurants in different areas of the state. According to the FDA release, Minnesota is one of the states that has "exposures at restaurants." Here's what we know about the Cyclospora Minnesota Outbreak:
Nationwide Outbreak
On July 25, 2019, the FDA, CDC, and state and local partners, announced their investigation into a multistate outbreak of Cyclospora illnesses potentially linked to fresh basil exported by Siga Logistics de RL de CV located in Morelos, Mexico.
The hardest hit of the 11 states with cases linked to basil are New York (69), Minnesota (29), and Florida (22), with Connecticut, Iowa, Massachusetts, Ohio, Rhode Island, South Carolina, and Wisconsin reporting from 1 to 3 infections.
According to the CDC, exposures occurred at restaurants in Florida, Minnesota, New York, and Ohio.
Restaurants
The Minnesota Department of Health says it has 35 lab-confirmed cases of cyclospora traced back to three sources:
– 26 cases from City Market in Rochester
– 4 cases from Outback Steakhouse in Hermantown
– 5 cases from meals catered by Duluth Grill at a conference in Duluth
About Cyclospora
"Cyclospora is a tiny one celled, microscopic parasite that causes an intestinal infection known as Cyclosporiasis.  Like most intestinal parasites, Cyclospora is spread when human feces contaminates food," says national food safety attorney Jory Lange.  "Cyclospora outbreaks are often linked to fresh produce.  Frequently, the fecal contamination occurred in the fields where the produce was harvested.  Consumers get sick when the contaminated produce is sold at restaurants or grocery stores."
It's difficult to diagnose the parasitic infection unless a specialized stool test is performed. The treatment is generally done through the antibiotics.
Symptoms:
Frequent bouts of watery diarrhea
Loss of appetite and weight
Abdominal cramps, bloating and flatulence
Nausea and vomiting
Low grade fever
Health Department Recommends
Health officials encourage anyone experiencing the symptoms of cyclosporiasis, to contact their health care provider. Also, don't forget to report any positive cyclospora cases! "[Y]our information can help us identify what may have caused these illnesses and prevent future illnesses," said Trisha Robinson, an epidemiologist supervisor with MDH said in an interview last year.
FDA Recommendations
For Consumers:
Consumers should not to buy, eat, or serve any fresh basil exported by Siga Logistics de RL de CV located in Morelos, Mexico.
Do not consume or serve uncooked items like pesto or salad, that may include fresh basil from Mexico, unless you are certain that the fresh basil was not exported by Siga Logistics de RL de CV.
However, if consumers cannot determine if the basil is from this company, they should avoid basil from Mexico. If they do not know what country the basil is from, they should avoid it.
For Restaurants, Retailers, Distributors, Importers and Suppliers:
The FDA strongly advises importers, suppliers, and distributors, as well as restaurants, retailers, and other food service providers to not sell, serve or distribute fresh basil exported by Siga Logistics de RL de CV located in Morelos, Mexico. If you are uncertain of the source, do not sell, serve or distribute the fresh imported basil.
The Lange Law Firm 
Our mission is to help families who have been harmed by contaminated food or water.  When corporations cause Cyclospora food poisoning outbreaks or Legionnaires' disease outbreaks, we use the law to hold them accountable.  The Lange Law Firm, PLLC is the only law firm in the nation solely focused on representing families in food poisoning lawsuits and Legionnaires disease lawsuits.
If you or your child was infected with Cyclospora or any other parasite after eating at Cooper's Hawk Winery and are interested in making a legal claim for compensation, we have a Cyclospora lawyer ready to help you.  Call us for a free no obligation legal consultation at (833) 330-3663 or send us an e-mail here.
By: Candess Zona-Mendola, Editor (Non-Lawyer)