Cyclospora Makes More Rounds This Year
Posted in Cyclospora,Food Safety,Outbreaks & Recalls on July 2, 2018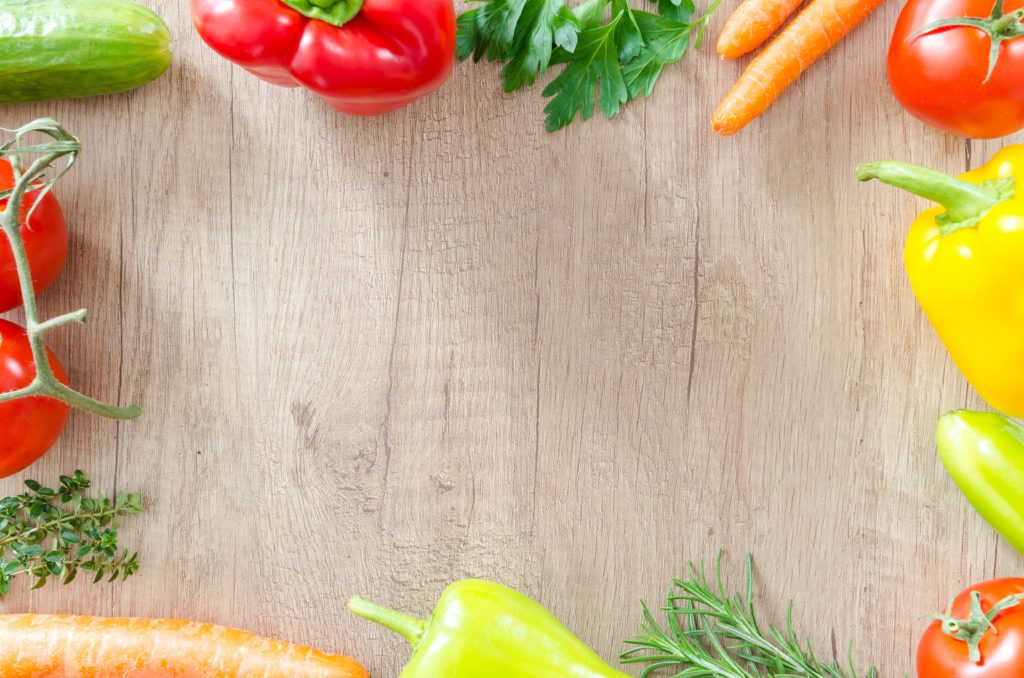 Wisconsin and Minnesota are grappling with an wave of parasites linked to trays of fresh-cut fruit. According to the Minnesota Department of Health, infection with cyclospora has sickened more than three dozen Minnesotans over the past month. Cyclospora has been in the news recently in not just these outbreaks, but another outbreak in Texas and New York last year, to which investigators never found the root source.
The Outbreak News
Two main groups of sick individuals have been identified in the current outbreak. The first group fell ill after eating at Minneapolis restaurant The Sonora Grill on the third weekend of May. Seventeen patrons were infected after eating there. The health department is not requiring the restaurant to close in the wake of the outbreak, although they are looking for anyone who ate there between May 18th and 20th. They say that the restaurant is cooperating fully with the investigation and that there's no reason at the moment to believe that patrons are still at risk of infection.
The second group of individuals got sick from trays of vegetables, according to the health department. 20 cases have been confirmed so far. The vegetables were pre-cut and sold under the Del Monte brand at Kwik Trip convenience stores across the state. Kwik Trip has agreed to pull the vegetable trays from their shelves and is cooperating with the Health Department during their investigation.
The vegetable trays in question had broccoli, cauliflower, carrots, and dill dip. The Del Monte brand trays were sold in 6oz and 12oz varieties. If you purchased a tray that fits that description, throw it out instead of eating it – it could contained cyclospora.
So far, investigators don't have any evidence that the two outbreaks of cyclospora are related to one another. They're currently working to identify the sources of the outbreaks.
What is the parasite Cyclospora?
Cyclospora is a protozoan that's transmitted along the fecal-oral route. Outside of the body, it's often spread through the use of contaminated feces or water as fertilizer. Cyclospora is more common in developing countries than it is in the United States, and outbreaks in the United States are sometimes traced back to fruit imported from those developing countries or from people who have recently travelled to them.
The parasite is often contracted through the consumption of fruits and vegetables. The number of cases typically increases during the summer months. During 2017, a massive outbreak of illness caused by cyclospora left more than 1,000 sick across 40 states – including New York and Texas as mentioned above.
It's difficult to get rid of cyclospora through conventional disinfection methods. Washing the fruit is not sufficient. The Minnesota Department of Health says that routine chemical disinfection and sanitization methods, like washing vegetables with bleach prior to preparation, are unlikely to get rid of cyclospora.
Once a cyclospora spore reaches the small intestine, it incubates for about a week. Symptoms of cyclosporiasis kick in after that waiting period. They include watery diarrhea, stomach cramps, and nausea. Diarrhea can continue for weeks if afflicted individuals do not seek treatment. In these long-term cases, weight loss is another symptom that's sometimes seen.
One of the biggest concerns about this parasite is that it is hard to diagnose. A physician usually must order a stool test specifically targeted to find the organism. And with a parasite that can rei-nfect its host over and over, quick diagnoses are good to have to reduce the risk of ongoing medical issues. This is why it is a good idea to seek early medical treatment and ask your doctor for a stool test to target cyclospora, if you are sick and have recently travelled to a developing country or eaten produce from a developing country.
Cyclospora infections are most common between the months of May and August, according to the Department of Public Health. This corresponds with the wet season in many tropical and subtropical regions north of the equator. Heavy rains during this time place stress on the sanitation and agricultural infrastructure in developing countries.
Systems designed to dispose of sewage and agricultural runoff get backed up, breach, or overflow when they're pushed to capacity. The resulting floods can disperse pathogens like the cyclospora parasite and make the chances of infection more likely. Sometimes, water laced with cyclospora spores flows through fields of produce.
Part of that produce is consumed in the country where it's grown. Many wholesalers in the United States, however, buy fruit and vegetables that are imported from countries in Central America and the Caribbean. That's how cyclospora, whose range is normally limited to warmer and wetter climates, finds its way onto the shelves of stores in the continental US.
Although cyclospora is relatively new to the United States, it's growing into a bigger and bigger problem. The largest outbreak of 2017 was a cyclospora outbreak. More than a thousand lab-confirmed cases of cyclospora were reported across 40 different states. Florida, Texas, North Carolina and New York were the hardest hit.
So far, the CDC has not been able to identify a cause for that massive wave of infections. They suspect several different kinds of imported fruit and vegetable products, including raspberries, cliantro, snow peas, and mesclun lettuce.
Lawsuits
A lawsuit has been filed against Kwik Trip and Del Monte for their involvement in the outbreak, according to Business Wire. The suit was filed in Wisconsin state court by an individual identified who allegedly contracted cyclospora after eating vegetables from a Del Monte tray sold at a Kwik Trip in Eau Claire, Wisconsin.
The media reports say that the plaintiff bought several trays of Del Monte vegetables from the Kwik Trip in Eau Claire in the second part of May. On or about May 30th, they started to suffer from the symptoms of cyclosporiasis. They sought medical care about a week after, received a diagnosis of cyclosporiasis, and began treatment. According to the suit, the plaintiff is still suffering from fatigue and other symptoms of the illness.
It's still early, so we're likely to see more cases of cyclosporiasis this year. Check this space for more news about outbreaks and tips on keeping yourself safe.
By: Sean McNulty, Contributing Writer (Non-Lawyer)