Dave's Sushi Food Poisoning
Posted in Our Blog on May 2, 2023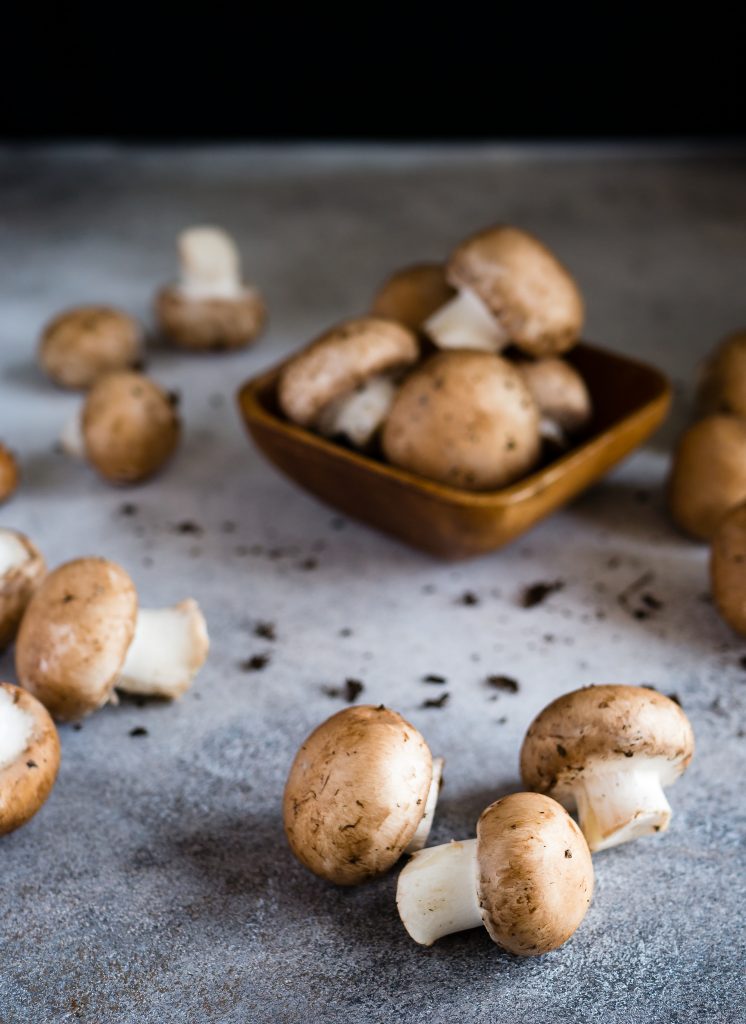 Dave's Sushi Food Poisoning: Restaurant Closed After Patrons Die
Investigation Ongoing as Several Others Recover in Bozeman, Montana After Eating Mushrooms
Two deaths and several others sickened, all linked to a Bozeman restaurant – Dave's Sushi, have investigators looking for answers.
Officials confirmed that a man died in Broadwater County a day after dining at Dave's Sushi, a Bozeman, Montana Restaurant
"The Broadwater County Sheriff has shared with KBZK News that a man who had eaten at Dave's Sushi on Monday, April 17, 2023, passed away on Tuesday, April 18, 2023. We are so sorry to learn of this man's death, whether or not it is directly linked to the restaurant. All of our hearts go out to his family and friends," the statement said.
Tragic Death
So far one death has been reported. William "Bill" Lewis, age 74, of Townsend died on the morning of April 18, said Broadwater County Sheriff Nick Rauser. Rauser is also the County coroner.
A relative told officers that Lewis became very ill and dehydrated after dinner.
At this time, Health Officials have not officially linked Dave's Sushi to Lewis' death. An autopsy was performed but toxicology reports will be needed to confirm cause of death. Those results can take anywhere from two weeks to three months, says Rauser.
According to an obituary posted by Stevenson Wilke Funeral Homes, Lewis grew up farming and ranching in California, and later worked as a deputy for the Kern County Sheriff's Office for 27 years. He and his wife Kelli, a fellow deputy, moved to Montana in 2016, where they lived in Townsend and Toston.
Lewis loved golfing, traveling, and spending time with family. He is survived by wife, sister, step-son, four grandchildren, and seven great-grandchildren.
More Reported Illnesses
It is unclear how many others fell ill after eating at Dave's Sushi on April 17. But the issue appears to be more widespread. The health department indicated that additional illnesses were also linked to eating there on April 1, April 8, April 9, and April 10.
The restaurant remains closed after several customers reported food poisoning from eating at the restaurant.
Dave's Sushi Issues Statement
While not admitting any wrongdoing, a spokesperson for Dave's Sushi issued a statement of concern and condolences.
"We've been actively working with the Gallatin City-County Health Department and will continue to work with them as they investigate this situation. Our thoughts are with this man's family and friends as well as those who have been reported ill."
The establishment is working closely with local officials to identify the source and determine the next steps.
"We promptly contacted the Gallatin County Health Department and have voluntarily closed while the health department conducts their investigation. We will remain temporarily closed until we get more information. We continue to care very much about our guests, staff, and the community, and our thoughts are with those who were reported ill."
According to the statement issued by Dave's Sushi, they believe mushrooms may be the culprit.
"We understand that several of our customers who dined with us on Monday, April 17, 2023 became ill. We believe that the common ingredient that may have been consumed was FDA-approved, cultured, morel mushrooms used in Monday's special roll."
Mushrooms Suspected
When people think food poisoning and sushi, the first thought always goes to raw fish. Raw fish must be sushi-grade and adhere to strict sourcing and temperature standards, otherwise it is an emergency room visit waiting to happen.
But this doesn't seem to be the case in this particular outbreak.
The restaurant indicated on their social media that they believed the common ingredient consumed was "FDA-approved, cultured morel mushrooms used in the April 17 special roll." However, the Gallatin County Health Department indicated that it was still unclear what pathogen caused the illnesses.
The local health department has been rather closed lipped about the details surrounding the outbreak investigation.
"The establishment is currently closed until further notice, pending a full investigation," said Holly Whaley, Gallatin County Health Department spokesperson, in a statement. She was unable to indicate how long the investigation would take.
"We will not be providing any further details, interviews, or statements until the investigation is complete," Whaley said.
The hospital is also keeping details under wraps.
Brianne Rogers, spokesperson for the Bozeman Health Deaconess Regional Medical Center, said the medical center couldn't say how many people were hospitalized for foodborne illness after eating at Dave's this month because of patient privacy concerns.
At this time, the CDC's Current Outbreak List website does not have the Dave's Sushi outbreak listed, though this could change if more information comes in supporting this potential source.
FDA-Approved Mushrooms
Dave's Sushi continues to indicate that the mushrooms used in their special roll were from an "FDA approved source" and were "cultured." Why is this important?
Foragers know that the gold mine is a morrell mushroom. They can be found natively in many parts of the country and can be harvested for consumption. This risk is perfectly fine for your home kitchen recipes. Restaurants do not have this flexibility.
Ingredients used in restaurant kitchens must come from reliable sources and most Hazard Control Plans indicate approved vendors so that any potential recalls can be tracked down if needed.
Mushroom farms fall under the same scrutiny as other farms, offering traceability from farm to fork. Having FDA approval makes the mushroom farm qualify as an approved vendor.
The question, then, is whether or not there is something fishy going on with the source, could the source be contaminated, or is something else awry? Just the day following the potential foodborne contamination, the health department conducted a "routine" inspection. The otherwise good record showed a drastic decline on this latest report.
Major Risk Factors Observed
The day after the suspected contamination event, Dave's Sushi had a routine inspection. These inspections are generally unannounced and performed at least annually (more frequently if necessary) and check for lapses in safety procedures.
The inspection report for Dave's Sushi, located at 115 N. Bozeman Ave., had 4 significant observations requiring corrective action and a follow-up inspection.
Cold Time/Temperature Control
Food safety guidelines indicate that cold food should be held at 41 °F or less and eggs should be stored at a temperature of 45 °F or less.
According to the inspection report, the front cooler prep stations were out of range and several food items, including: spicy salmon, salmon ikura, and wasabi were outside of safe temperatures. Dave's Sushi was required to ensure that any food items above 41 °F are disposed of and a follow-up in 3 days is necessary.
Wiping Cloths Not Stored in Sanitizer Between Use
Food safety guidelines indicate that cloths in-use for wiping counters and other equipment surfaces must be held in a chemical sanitizer solution of required concentration.
According to the inspection report, the sanitizer clothes where stored on top of work stations, not in the sanitizer buckets. Dave's Sushi was required to instruct all staff on sanitizer cloth usage and follow up in 10 days.
Working Containers Filled from Bulk Supplies Not Clearly Labeled
Food safety guidelines indicate that containers used for storing poisonous or toxic materials (such as cleaners and sanitizers) taken from bulk supplies shall be clearly identified.
According to the inspection report, spray bottles used to clean the front tables were not labeled. Dave's Sushi was required to label these spray bottles and follow up in 10 days.
Shellstock Tags Not Maintained for 90 Days
Food safety guidelines indicate that the identity of the source of shellstock sold or served must be maintained by retaining shellstock tags or labels for 90 calendar days from the date recorded on the tag or label.
According to the inspection report, the shellstock tags or labels for April were not available. Dave's Sushi were required to submit the missing tags or labels to the Health Department within 10 days.
Improper Storage of Personal Care Items
Food safety guidelines indicate that employee personal items must be stored apart from food items to avoid contamination.
According to the inspection report, personal storage items were observed to be stored without a lid above food items. Dave's Sushi must ensure that personal items are stored where they will not potentially contaminate food items and follow up within 10 days.
Consumer Advisory for Consumption of Raw or Undercooked Animal Food Not Adequate
Food safety guidelines indicate that animal food such as beef, eggs, fish, lamb, milk, pork, poultry, or shellfish that is served or sold raw, undercooked or otherwise processed to eliminate pathogens must have obvious identification, including on the menu.
According to the inspection report, this notation was not on their menu. Dave's Sushi must update the menu and follow up within 10 days.
Improper 4-Hour Time Control Procedures
Food safety guidelines indicate that food shall be discarded within 4 hours from being removed from temperature control. Food in unmarked containers or packages exceeding the 4-hour limit must be discarded.
According to the inspection report, the sushi rice did not have an approved HACCP on file and monitor records were not available for review. Dave's sushi was required to ensure that a time/temperature log was kept for each batch and follow up within 3 days.
Utensils and Food-Contact Surfaces of Equipment Unsafe
Food safety guidelines indicate that materials used in the construction of utensils and food-contact surfaces of equipment must be smooth, easily cleanable, and resistant to pitting, chipping, scratching, scoring, and decomposition.
According to the inspection report, some of the utensils were observed to have chips in them and signs of wear. Dave's Sushi must replace the utensil items and discard worn ones and follow up within 3 days.
Mushrooms or More?
Could the common link be the potentially contaminated mushrooms? Or could lapses in safety protocols be to blame for the recent illnesses in Dave's Sushi diners? Lab results and traceback investigations will hopefully shed some light on this tragic situation.
By: Heather Van Tassell