Deadly Deli Meat Listeria Outbreak
Posted in Listeria,Our Blog,Outbreaks & Recalls on October 26, 2020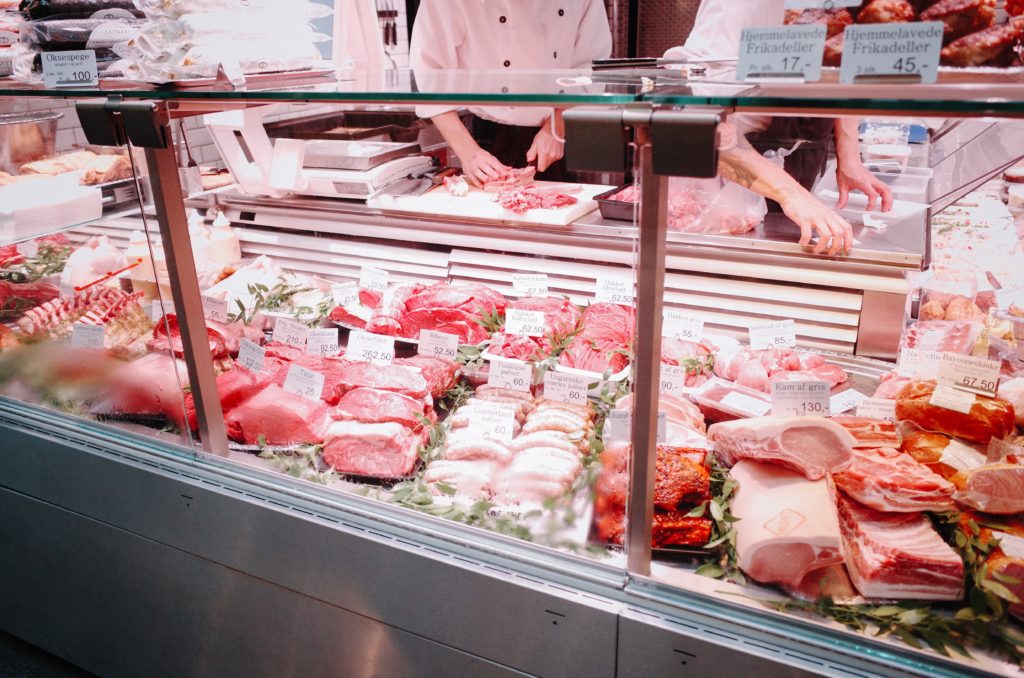 Deli meats are the cause of 10 illnesses and one death in the United States this month. According to the latest CDC notice, the agency and the FDA are investigating a multistate outbreak of Listeria monocytogenes infections linked to deli meats. One person, in Florida, has died. Here is everything you need to know about this Deli Meat Listeria Outbreak:
The Outbreak
According to the CDC, 10 people infected with the outbreak strain of Listeria have been reported from Florida, Massachusetts, and New York. All 10 ill people were hospitalized. One death has been reported from Florida. During its interviews, the agency found that 9 of those who are ill reported  eating Italian-style meats, such as salami, mortadella, and prosciutto. They reported purchasing prepackaged deli meats and meats sliced at deli counters at various locations.
A specific type of deli meat, brand, and common supplier has not yet been identified. There are no recalls at this time.
What is Listeria?
Listeria monocytogenes is a bacterium that causes the illness Listeriosis.  It's a serious infection that affects immune compromised individuals such as the very young, the very old, and those with weakened immune systems.  It is also a more serious concern for pregnant women.  Listeriosis may cause miscarriage and still births, so pregnant women must be vigilant and take extra precautions.
According to the Centers for Disease Control and Prevention (CDC) each year an estimated 1,600 people get Listeriosis and about 260 die.  In general, symptoms include fever and diarrhea, while more invasive infection (when the bacteria spreads past the gut) can be more severe.  Pregnant women typically experience milder symptoms such as flu-like symptoms, while non-pregnant women may experience more severe symptoms such as headache, fever, muscle aches, stiff neck, loss of balance, confusion, and even convulsions.  Invasive symptoms are generally reported between 1 to 4 weeks after eating contaminated food, however some may experience symptoms in as little as one day or as late as 70 days.  Non-invasive versions of Listeriosis are often not diagnosed because otherwise healthy individuals may not present any signs or symptoms or the symptoms may be very mild. 
Why is Listeria of Such Concern?
Listeria can cause serious infection in young children, elderly people, or those with compromised immune systems. Also, pregnant women are especially at risk as the infection can pass directly to the fetus. Symptoms of Listeria include high fever, severe headache, stiffness, nausea, abdominal pain, and diarrhea. Listeria monocytogenes can grow at refrigerator temperatures, as low as 40 degrees Fahrenheit (4 degrees Celsius). The longer ready-to-eat refrigerated foods are stored in the refrigerator, the more opportunity Listeria has to grow. Listeria monocytogenes is very hardy because it resists freezing, drying, and heat. Additionally, Listeria is particularly virulent as it can cause meningitis and spontaneous abortion, and has a mortality rate of approximately 30 percent. In fact, 32 percent of 165 culture-confirmed listerios cases could be traced to the consumption of food purchased from store delicatessen counters or from the ingestion of soft cheeses.
Listeria is a common presence in nature, found widely in such places as water, soil, infected animals, human and animal feces, raw and treated sewage, leafy vegetables, effluent from poultry and meat processing facilities, decaying corn and soybeans, improperly fermented silage, and raw (unpasteurized) milk. So why does it seem as if we, as consumers, are noticing more and more reports of foodborne illnesses such as listeriosis? One of the answers may be the globalization of the food supply, and instances of "gaps" in safe food handling procedures from farm to fork. There is also the reality of our industrialization and exposure to technology and media that highlights the incidences of foodborne illnesses and outbreaks. There is also the "evolution" of new pathogens that emanate from previously-identified ones, the increase in international travel and trade, drug-resistant pathogens, and finally, changes in the food production system.
How The Lange Law Firm Can Help
Our mission is to help families who have been harmed by contaminated food or water.  When corporations cause Listeria food poisoning outbreaks, we use the law to hold them accountable.  The Lange Law Firm is the only law firm in the nation solely focused on helping families in food poisoning lawsuits and contaminated water lawsuits.
If you got Listeria food poisoning in this Deli Meat Listeria Outbreak and are interested in making a legal claim for compensation, we can help.  Our Listeria lawyer can help you pursue compensation for your Listeria food poisoning.  Call us for a free no obligation legal consultation at (833) 330-3663 or send us an e-mail here.
By: Candess Zona-Mendola