Del Monte Veggie Tray Salmonella Outbreak
Posted in Our Blog,Outbreaks & Recalls,Salmonella on May 21, 2019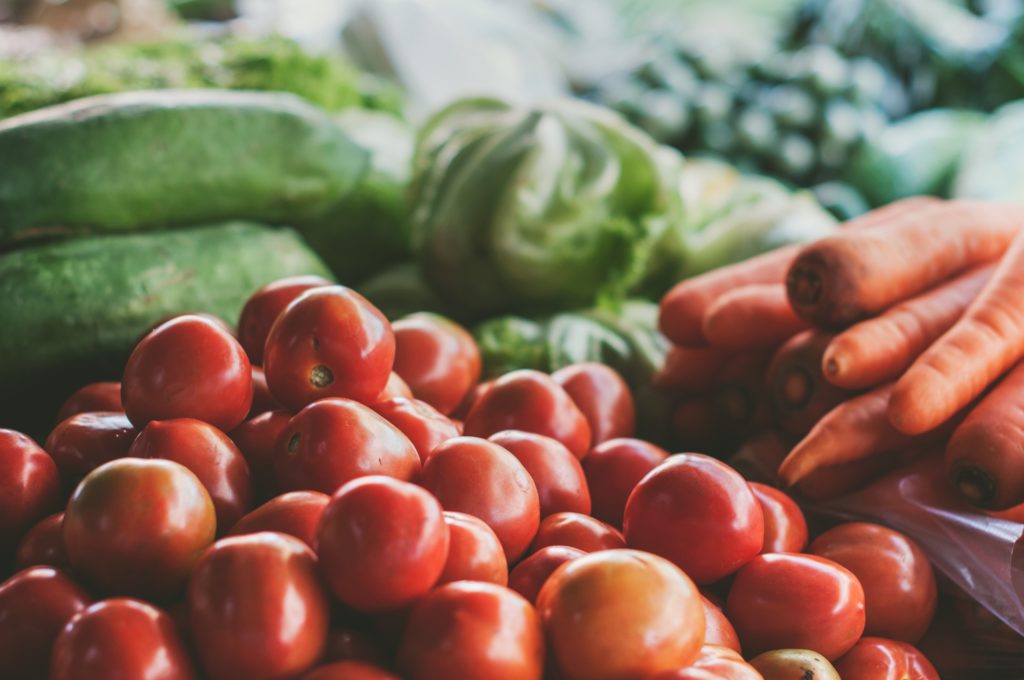 Del Monte is back in the news today. Why? Not for Cyclospora. But instead for a Del Monte Veggie Tray Salmonella Outbreak. Here's what we know right now about this latest Del Monte Veggie Tray Salmonella Outbreak:
The Announcement
Just today, the latest announcement that "Wisconsin Department of Health Services, Wisconsin Department of Agriculture, Trade and Consumer Protection, Minnesota Department of Health, and Wisconsin local health departments are working with the Food and Drug Administration and Centers for Disease Control and Prevention to investigate an ongoing multi-state outbreak of salmonellosis linked to consumption of certain Del Monte vegetable trays."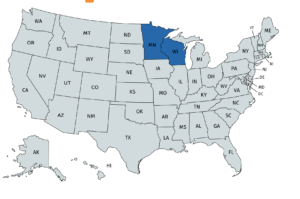 Illnesses:
Three (3) in Wisconsin and;
One (1) in Minnesota.
As of now, all of the ill patients associated with this outbreak have reported consuming a Del Monte vegetable tray purchased from a Wisconsin or Minnesota Kwik Trip location prior to their illness.
This Has Been Going on for a Little While
According to the notice, "these patients reported becoming ill between April 13 and April 27, 2019." But that does not mean there aren't other illnesses. The health agency confirmed that:
"It is possible additional illnesses will be reported due to the delay from when a person becomes ill to when it is reported to public health agencies."
What Foods Are At Issue?
Del Monte vegetable trays associated with the investigation include veggies such as, broccoli, cauliflower, carrots, and dill dip. Many were sold at Kwik Trip stores. However, Del Monte vegetable trays may also have been distributed to other retailers in Wisconsin. Investigation for product distribution is ongoing.
It is important to note that, Kwik Trip is cooperating with regulatory officials. Thus far, they have removed all Del Monte vegetable trays from their stores.
The health agencies advise consumers to not eat the following products:
Del Monte Vegetable Tray (containing broccoli, cauliflower, carrots, and dill dip) 6 oz.
Del Monte Vegetable Tray (containing broccoli, cauliflower, carrots, and dill dip) 12 oz.
More Advice
The health agencies recommend that, "if you have consumed a Del Monte Vegetable tray purchased at any retail location and are experiencing symptoms of salmonellosis, contact your health care provider. Ill consumers in Wisconsin should also contact their local health department and ill Minnesotans should contact the Minnesota Department of Health."
What to Look Out For
Salmonella is a sneaky bacteria. It is a bacteria that causes infection in both people and animals. Usually Salmonella is found in the gut, but can be found in other areas of the body if it has become invasive, including the blood or bone. It can cause serious health problems, especially in people with poor immune systems, infants, or older individuals, and can require hospitalization for severe cases. This is why urgent medical attention is highly recommended.
People usually become sick within 6 – 72 hours after eating food contaminated with Salmonella.  It is important to monitor your symptoms if you believe you have eaten any of the products subject to this outbreak. The signs and symptoms of Salmonella infection include:
Nausea
Vomiting
Abdominal cramps
Diarrhea
Fever
Chills
Headache
Possible bloody stools
Only a doctor can diagnose a Salmonella infection. Be sure to ask your doctor for a stool test to determine if you have Salmonella.
Keeping Your Family Safe
To help reduce the possibility of contracting any food borne illness, the FDA recommends the following precautions for anyone when it comes to Salmonella:
Buy produce that is not bruised or damaged
If you buy pre-cut produce (pineapple chunks, bagged salad greens, etc.) select those that are refrigerated or on ice
Store perishable fruits and vegetables in the refrigerator at 40 degrees Fahrenheit or below
If you use plastic or other non-porous cutting boards, run them through the dishwasher after use
Make sure to wash cutting boards, dishes, utensils, and countertops with soap and hot water between the preparation of raw meat, poultry, and seafood products and the preparation of produce
Cut away any bruised or damaged areas on fresh fruits and vegetables
Wash all produce thoroughly under running water before eating, cutting, or cooking. (Note: the only way to kill foodborne pathogens is by cooking them)
Even if you plan to peel the produce before eating, wash it first
Dry produce with a clean cloth or paper towel to further reduce any bacteria that may be present
And, as always, remember to wash your hands!
The Lange Law Firm
Our mission is to help families who have been harmed by contaminated food or water.  When corporations cause Salmonella food poisoning outbreaks or Legionnaires' disease outbreaks, we use the law to hold them accountable.  The Lange Law Firm, PLLC is the only law firm in the nation solely focused on representing families in food poisoning lawsuits and Legionnaires disease lawsuits.
If you were infected with Salmonella after eating fresh cut melon or melon mixes and are interested in making a legal claim for compensation, we have a Salmonella lawyer ready to help you.  Call us for a free no obligation legal consultation at (833) 330-3663 or send us an e-mail here.