The DOJ Wraps Up Cases Against Blue Bell
Posted in Listeria,Our Blog,Outbreaks & Recalls on June 14, 2020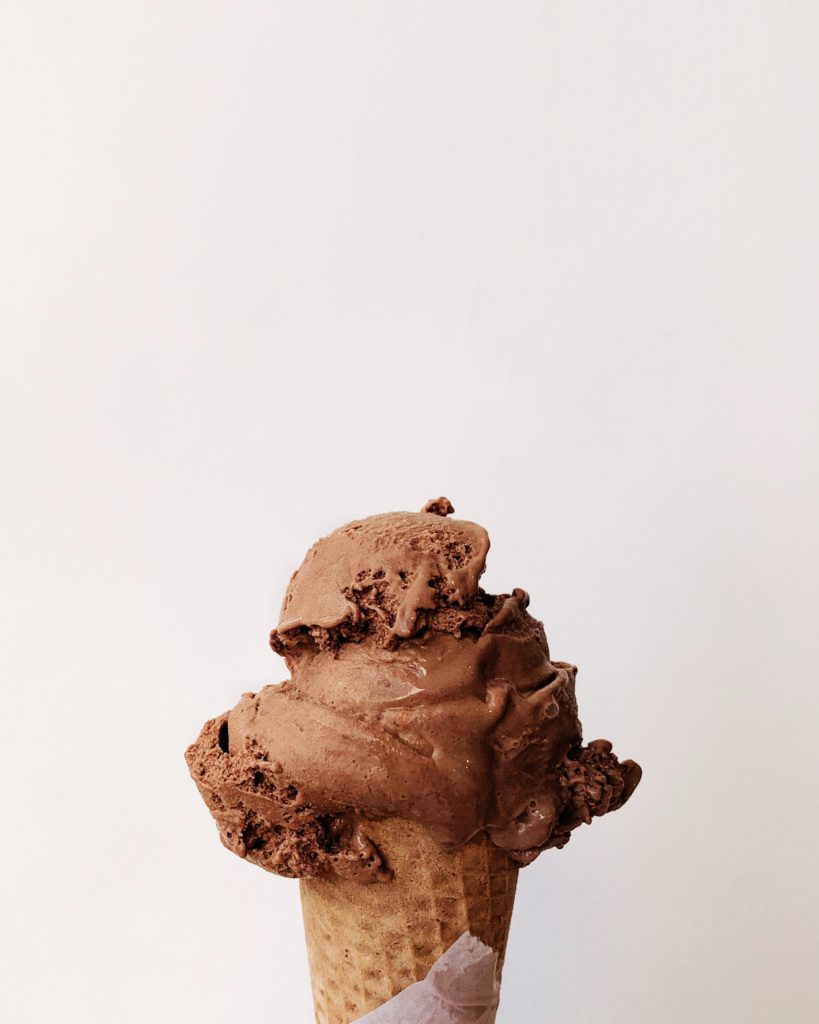 The Department of Justice has announced that they're wrapping up two important food safety related cases. They've reached resolutions with Blue Bell Creameries, a company that was implicated in a serious and deadly outbreak of listeriosis in 2015. Here's the latest on the DOJ and Blue Bell.
The outbreak was notable for a couple reasons: several people fell ill after eating Blue Bell products at the hospital, rather than eating Blue Bell products and then going to the hospital, and one of the big purchasers of the affected product was the federal government.
Blue Bell Creameries
Blue Bell Creameries has pled guilty to charges that the company shipped ice cream contaminated with listeria in 2015. As part of their plea agreement, Blue Bell agreed to plead guilty to two charges of distributing adulterated ice cream products. They've also agreed to pay  some $19 million dollars in damages.
That money is split two ways. The greater part, totaling some $17.25 million, is a fine and forfeiture related to the adulterated ice cream distribution charge. The lesser part, totaling an additional $2.1 million, is related to a False Claims Act allegation that they manufactured ice cream under unsanitary conditions before selling it to federal facilities.
The total settlement of $19.35 million is a hefty sum. According to the Justice Department, it's the second-largest resolution ever in a food safety case.
Here's what Assistant Attorney General Jody Hunt had to say in a press release put out by the Justice Department: ""American consumers rely on food manufacturers to take necessary steps to provide products that are safe to eat. The Department of Justice will take appropriate action where food manufacturers ignore poor factory conditions or fail to abide by required recall procedures when problems are discovered."
Former President Also Charged
Blue Bell is now under new leadership. Former President Paul Kruse isn't off the hook, however. The federal government has also brought a case against him that's separate from their prosecution of the company.
The Department of Justice has indicted Kruse on seven counts — six charges of wire fraud, and one charge of conspiracy to commit wire fraud. They allege that Kruse tried to cover up what his company knew about the listeria contamination while continuing to sell Blue Bell Ice Cream to customers.
Kruse will be arraigned on the 9th of June. He's currently free on a $50,000 bond. If he pleads guilty or is convicted, he faces up to 20 years in prison and a quarter million dollar fine.
"According to the allegations filed against Kruse, Blue Bell's former president allegedly orchestrated a scheme to deceive certain Blue Bell customers after he learned that products from the company's Texas factory tested positive for Listeria monocytogenes," the Department of Justice's press release says. "Kruse specifically is asserted to have directed other Blue Bell employees to remove potentially contaminated products from store freezers without notifying retailers or consumers about the real reason for the withdrawal.  Kruse also is alleged to have directed employees to tell customers who asked why products were removed that there had been an unspecified issue with a manufacturing machine instead of that samples of the products had tested positive for listeria."
2015 Listeriosis Outbreak
The first signs of trouble for Blue Bell Creameries came in February of 2015 when an outbreak hit. That's when Texas state officials notified the company that samples of ice cream taken from the company's factory in Brenham, Texas had tested positive for the presence of listeria monocytogenes.
According to the Department of Justice, the company directed their drivers to remove the remaining stock of the two ice cream products that had tested positive from the shelves. They didn't issue a recall, however, and they didn't notify customers that those products had tested positive for listeria.
Two weeks later, state officials reached out to Blue Bell again. A third product had tested positive for listeria. Once again, the company declined to reach out to customers and inform them of the possibility that there might be listeria in their ice cream.
Blue Bell's strategy at this point seemed to be to ignore the problem and hope that it went away. Unfortunately, it did not. Come March of 2015, five patients in a Kansas hospital fell ill with listeriosis. Swabs were taken; DNA was analyzed and plugged into a database; a match was found. The bacteria that sickened the patients in the hospital in Kansas seemed to be a close relation of the bacteria that Texas state officials had found in Blue Bell products.
At this point, the problem was considerably harder to ignore. Blue Bell, the Food and Drug Administration, and the Centers for Disease Control and Prevention all issue recall notices for the ice cream.
Further tests revealed listeria contamination at a second manufacturing location — this time, a facility in Broken Arrow, Oklahoma. A second recall went out. By April, Blue Bell would end up recalling not just the products directly affected but all of their stock.
It was effectively too late, however. Although the outbreak was small in scope, sickening only 10 people, three of the patients in Kansas would die.
The period following the outbreak saw Blue Bell close their plants for a top-to-bottom cleaning. Inspection of the facilities showed that the hot water supply was intermittent and that the conditions at those factories had deteriorated considerably. After their deep clean, several changes were undertaken in order to improve the sanitary conditions at the facilities and test product for listeria before it was shipped.
By: Sean McNulty