Donated Organs Cause Legionnaires' Disease?
Posted in Legionella,Legionnaire's disease,Our Blog on September 25, 2023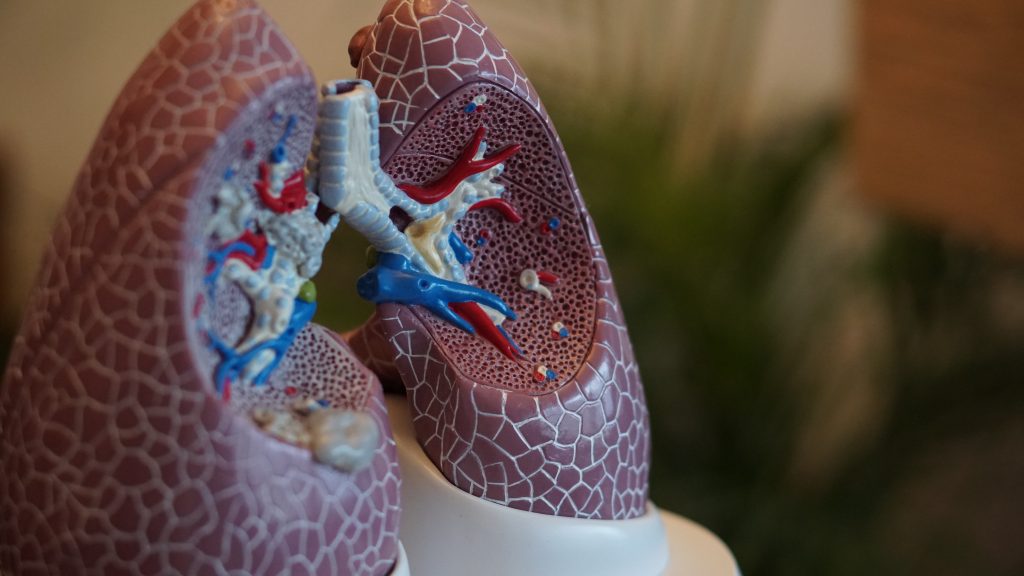 A study of the first reported cases of transplant patients likely contracting Legionnaires' disease from donor organs was published in a weekly Center for Disease Control and Prevention (CDC) report. Two patients receiving lungs from the same donor fell ill with Legionnaires' disease. One recovered from the infection, the other did not.
This prompts experts to suggest additional testing and/or precautions in transplant cases where the donor died from drowning, especially in fresh water.
Two Transplant Patients Fall Ill After Lung Transplant
Two patients, both receiving lung transplants from the same donor, fell ill soon after transplantation. The unfortunate reality is that some transplants do not take. In others, the recipient has additional contributing complications. But this is the first reported case where Legionnaires' disease was indicated in the recipient.
The First Patient
The initial Legionnaires' disease case was identified in a woman aged 70-79, named in the report as "Patient A" in the study. She received a right lung transplant in May 2022. Just nine days after transplantation, routine testing revealed cause for concern.
Her white blood cell count was elevated, and she had acute anemia. This prompted imaging studies. These images revealed anomalies in the donor lung not previously observed. Doctors ordered testing that revealed lung wash samples from the patient were positive for Legionella bacteria – the microscopic bug responsible for Legionnaires' disease and Pontiac Fever.
Specific treatment for Legionella infection was started immediately after this discovery. The patient received doxycycline antibiotic treatment known to successfully treat this type of bacteria.
Patient A recovered.
The Second Patient
The second patient was a man aged 60-69, named in the study as "Patient B", received the other donor lung on the same day. This patient experienced multiple complications and scans revealed anomalies on the donor lung just 24 hours after transplantation.
Notification of complications in Patient A prompted Legionella bacteria testing in Patient B. The results were positive for the same Legionella pneumophilia bacteria discovered in the first patient. Patient B began doxycycline antibiotic treatment 15 days after the transplant procedure.
The patient initially recovered from the illness, however, approximately 6 months after the transplant surgery, the patient died from respiratory failure due to a mucous plug.
The Donor
The organ donor was a man, aged 30-39 years who sustained anoxic brain injury after falling into a river and being submerged for ≥5 minutes. Despite resuscitation efforts, this injury resulted in brain death.
Organ recovery occurred within 7 days of the drowning event. As no Legionella bacteria exposure was suspected, no specific testing was performed that would identify Legionella bacteria in the donor organs before or after organ recovery.
The donor also contributed other transplanted organs including the heart, liver, and right kidney. All patients experienced some type of complication. The heart and kidney transplant patients were not tested for Legionella, as none of the complications suggested legionellosis (the illness associated with Legionella infection). A urinary antigen test was performed on the liver recipient following postoperative complication; however, the test result was negative.
Legionnaires' Disease Explained
Legionnaires' disease is a type of pneumonia-like illness associated with infection with the Legionella bacteria. This bacterium is naturally occurring in freshwater environments, though most human infection occurs when the bacteria grow in man-made water systems, primarily water towers used for air-cooling systems in large buildings.
Other common sources include showerheads and sink faucets, hot tubs, decorative fountains and water features, hot water tanks and heaters, and large/complex plumbing systems.
The infection does not spread person-to-person like other illnesses. Legionellosis occurs when someone breathes in aerosolized water droplets containing microscopic bacteria.
The CDC reports that nearly 10,000 cases of Legionnaires' disease is reported each year, though many cases are often underdiagnosed due to their similarity to other pneumonia-like illnesses. The true number of cases may be as much as  1.8 to 2.7 times higher than reported.
Legionnaires' disease is very serious. About one in 10 people who become ill with Legionnaires' disease will succumb to the illness and die.
In this case, it is likely that the donor lung became contaminated during his drowning in the freshwater river. Rare, but not unexpected given the circumstances. But how was this missed?
Organ Donor Screening Tests
In addition to donor tissue testing for human immunodeficiency virus (HIV), hepatitis B virus, hepatitis C virus, syphilis, cytomegalovirus (CMV), Epstein Barr Virus, chaga disease (for heart donors), and toxoplasmosis (for deceased donors only), interviews with the next of kin are conducted to gather additional information.
These interviews include the donor's medical history, relevant travel history, and risk behaviors that may have exposed the donor to certain diseases. This interview process is limited to certain factors such as how well the interviewee understands the meaning of the questions and how well the interviewee knew the donor.
Study Recommendations
This study points out that previous studies have documented instances of bacterial and fungal pathogen transmission to transplant recipients when the donors have drowned, sometimes leading to fatal infections.
The findings from this study suggest that healthcare providers caring for patients receiving from drowned donors should be aware of potential infection and on the lookout for potential symptoms.
"The present findings suggest that clinicians caring for patients who receive organs from donors who experienced freshwater drowning also should maintain a higher index of suspicion for legionellosis, even in organ recipients without classic clinical symptoms."
Prompt diagnosis leads to a higher likelihood of full recovery.
What to Do If I Have Legionnaires' Disease
Becoming sick, especially with such a serious illness, can be quite scary and stressful. Particularly in situations such as Legionnaires' disease, where the infection is preventable with basic and required maintenance. Medical bills, lost time, and other burdens can be a lot to handle.
If you have found yourself with Legionnaires' disease, reaching out to a Legionnaires' disease lawyer can put your mind at ease.
An experienced Legionnaires' disease lawyer can help you navigate this process. If you have been injured at the negligence of others, The Lange Law Firm, PLLC can help you determine if you have a case. Reach out by phone to (833) 330-3663 or click here to email for a free consultation.
Want to Know More?
If you'd like to know more, bookmark the Make Food Safe Blog. We regularly update trending topics, foodborne infections in the news, recalls, and more! Stay tuned for quality information to help keep your family safe, while The Lange Law Firm, PLLC strives to Make Food Safe!