Drew Hamilton House — Legionnaires Disease Returns to Harlem
Posted in Legionella,Legionnaire's disease,Our Blog,Outbreaks & Recalls on August 7, 2019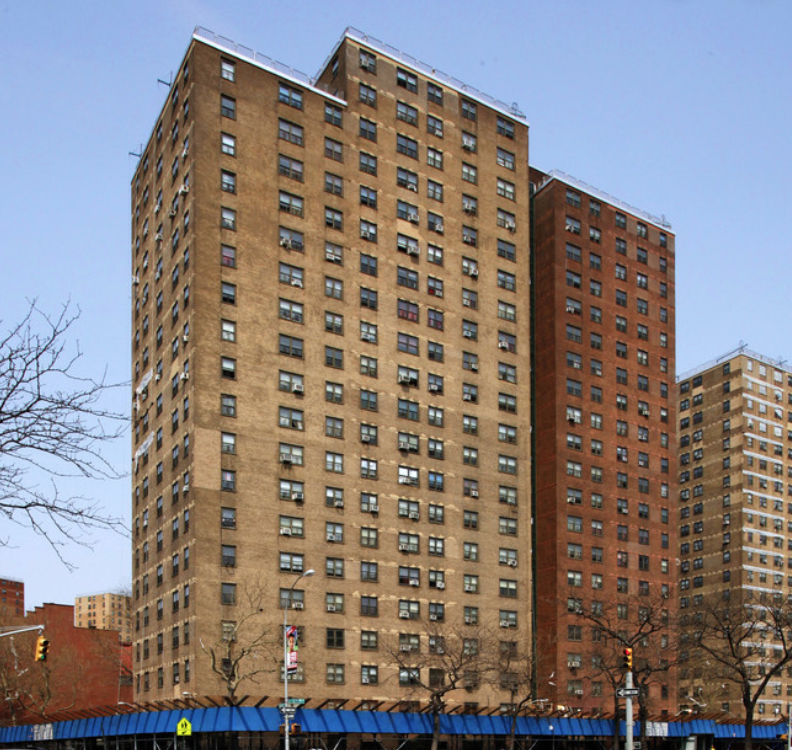 A 734 housing unit in Harlem is being tested for Legionella bacteria. New York's Department of Health is investigating a Legionnaires disease outbreak at Drew Hamilton House, located on Frederick Douglas Blvd.
The DOHMH's public notification protocol for Legionnaires' disease requires health officials to inform tenants when there are two or more cases reported at a single building in a 12-month period.
Drew Hamilton House Legionnaires Outbreak
Why has this building been victim to Legionnaires though? It is believed to be in the water system. What does this mean and where would this bacteria live? Here are some answers:
Last year, two outbreaks in Upper Manhattan killed two and infected 59, and the cooling tower at Harlem's Sugar Hill Project was the source for both outbreaks. Drew Hamilton Houses does not have a cooling tower, which is why the water system is the leading suspect.
Legionella are contracted by inhaling microscopic water droplets in the form of mist or vapor. The bacteria, which thrive in warm water, are found primarily in human-made environments, such as:
air-conditioning system cooling towers
large plumbing systems
water systems of large buildings (hospitals, nursing homes, hotels, etc.)
hot-water heaters and tanks
bathroom showers and faucets
swimming pools
whirlpools and hot tubs
physical-therapy equipment
mist machines and hand-held sprayers
decorative fountains.
There are several precautions that have been set in place to help avoid the bacteria.
Drew Hamilton House Legionnaires Outbreak — Precautions
The department is evaluating Drew Hamilton Houses' water system and will test it for Legionella. Tenants still can use and drink the water, but residents are reminded that even fast-running water in someone's sink – warm or cool – can create vapor that can be inhaled, so practice these precautions:
Don't shower – instead, take a bath, filling the tub slowly, and minimizing your time in the bathroom while the water is running.
Wash dishes but fill the sink slowly to avoid creating a mist.
Drink cold water from the tap and start with cold water when heating water for coffee, tea, or cooking.
Wash your hands.
You do not need to wear a mask.
Harlem Legionnaires: high-risk groups
Most people exposed to Legionella do not get sick, but people 50 years old and older – especially those who smoke or have chronic lung conditions – are at a higher risk.
Other people more susceptible to infection include:
recipients of organ transplants
individuals who are on specific drug protocols (corticosteroids, to name one)
heavy drinkers of alcoholic beverages
people with suppressed immune systems
After Legionnaires' disease has been diagnosed, hospitalization is often necessary. In the most severe Legionnaires cases, complications can include respiratory failure, kidney failure, septic shock, or even death.
About 10 percent of people infected with Legionella will die from the infection.
What To Look For:
The CDC gives us some things to look for if you suspect that you have been exposed to Legionella:
People who get sick after being exposed to Legionella can develop two different illnesses: Legionnaires' disease and Pontiac fever.
Legionnaires' disease is very similar to other types of pneumonia (lung infection), with symptoms that include:
Cough
Shortness of breath
Fever
Muscle aches
Headaches
Legionnaires' disease can also be associated with other symptoms such as diarrhea, nausea, and confusion. Symptoms usually begin 2 to 10 days after being exposed to the bacteria, but it can take longer so people should watch for symptoms for about 2 weeks after exposure.
If you develop pneumonia symptoms, see a doctor right away. Be sure to mention if you may have been exposed to Legionella.
Pontiac Fever
Pontiac fever symptoms are primarily fever and muscle aches; it is a milder infection than Legionnaires' disease. Symptoms begin between a few hours to 3 days after being exposed to the bacteria and usually last less than a week. Pontiac fever is different from Legionnaires' disease because someone with Pontiac fever does not have pneumonia.
Legionnaires Disease Fast Facts
Scientists named the bacterium after an outbreak in Philadelphia in 1976. During that outbreak, many people who went to an American Legion convention got sick with pneumonia (lung infection).
Health departments reported about 6,100 cases of Legionnaires' disease in the United States in 2016. However, because Legionnaires' disease is likely underdiagnosed, this number may underestimate the true incidence.
About one in 10 people who gets sick from Legionnaires' disease will die.
People can get Legionnaires' disease or Pontiac fever when they breathe in small droplets of water in the air that contain Legionella.
In general, people do not spread Legionnaires' disease to other people. However, this may be possible under rare circumstances.
Legionella occurs naturally in freshwater environments, like lakes and streams. It can become a health concern when it grows and spreads in human-made building water systems.
Keeping Legionella out of water systems in buildings is key to preventing infection.
Water management programs identify hazardous conditions and take steps to minimize the growth and transmission of Legionella and other waterborne pathogens in building water systems. Developing and maintaining a water management program is a multi-step process that requires continuous review. Such programs are now an industry standard for large buildings in the United States.
Legionella Key Elements
Seven key elements of a Legionella water management program are to:
Establish a water management program team
Describe the building water systems using text and flow diagrams
Identify areas where Legionella could grow and spread
Decide where control measures should be applied and how to monitor them
Establish ways to intervene when control limits are not met
Make sure the program is running as designed and is effective
Document and communicate all the activities
In general, the principles of effective water management include:
Maintaining water temperatures outside the ideal range for Legionella growth
Preventing water stagnation
Ensuring adequate disinfection
Maintaining devices to prevent scale, corrosion, and biofilm growth, all of which provide a habitat and nutrients for Legionella
Once established, water management programs require regular monitoring of key areas for potentially hazardous conditions and the use of predetermined responses to remediate such conditions if the team detects them.
The Lange Law Firm
Our mission is to help families who have been harmed by contaminated food or water.  When corporations cause food poisoning outbreaks or Legionnaires disease outbreaks, we use the law to hold them accountable.  The Lange Law Firm, PLLC is the only law firm in the nation solely focused on representing families in food poisoning lawsuits and Legionnaires disease lawsuits.
If you were infected with Legionnaires disease and are interested in making a legal claim for compensation, a Legionnaires disease lawyer from our firm can help.  Call us for a free no obligation legal consultation at (833) 330-3663, or send us an e-mail here.
By Samantha Cooper, Contributing Writer (Non-lawyer)